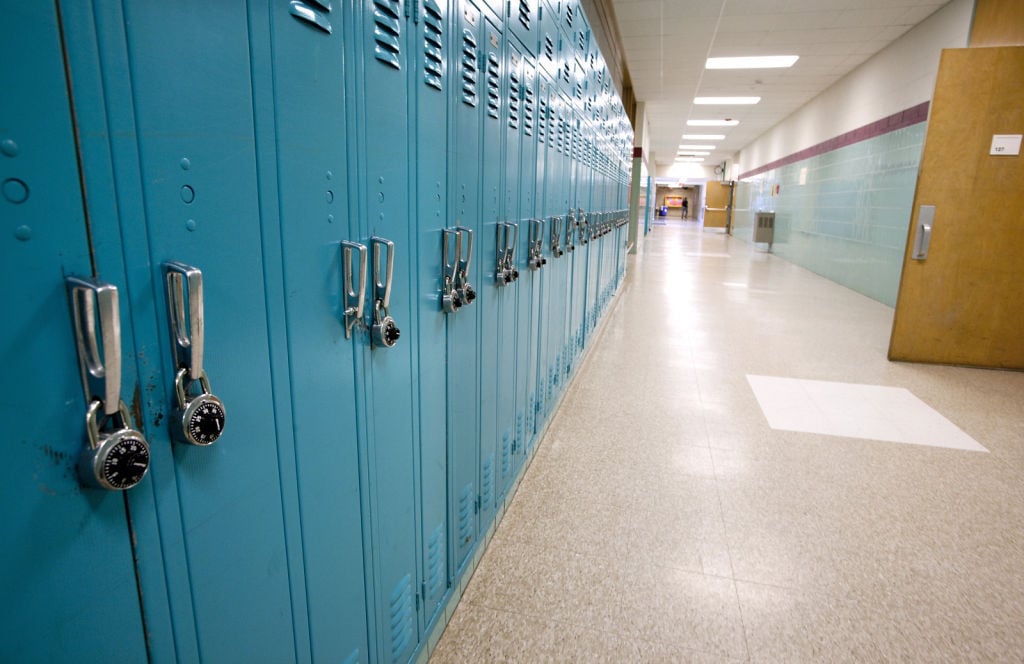 A coalition of Wisconsin private schools is challenging the state education department's interpretation of how federal funds from the coronavirus relief package should be shared among public and private schools.
The group, which includes Impact Christian Schools in Madison, sent a letter to State Superintendent Carolyn Stanford Taylor Wednesday morning questioning the Department of Public Instruction's interpretation of the CARES Act, echoing a debate playing out nationally following guidance in a letter from U.S. Secretary of Education Betsy DeVos sent last month.
"DPI's communications about the CARES Act funding allocation and its implementation by school districts does not comply with the U.S. Department of Education's guidance nor does it meet the CARES Act intention of providing aid to public and private schools equitably," the private school coalition's letter states. 
"Calculation of available funding is based on a formula and depends on the total of low-income students enrolled in the private school," the document states.
Since the April rule, DeVos' letter and other statements have indicated the U.S. Department of Education wants the funding shared with private schools based on total enrollment rather than low-income population.
"The CARES Act is a special, pandemic-related appropriation to benefit all American students, teachers and families," DeVos wrote in her May 22 letter to the Council of Chief State School Officers. "There is nothing in the Act suggesting Congress intended to discriminate between children based on public or non-public school attendance, as you seem to."
Some federal legislators have questioned DeVos' interpretation, saying they did intend the funding to be distributed as federal Title 1 funds, shared with private schools based on their low-income enrollment. DeVos wrote in last month's letter that a rule to formalize the process would be issued soon for public comment, but that has not happened yet.
The executive director of the Council of Chief State School Officers, told the New York Times last month that the guidance "could significantly harm the vulnerable students who were intended to benefit the most from the critical federal COVID-19 education relief funds Congress has provided."
Madison schools are set to receive about $5.3 million through the CARES Act. Madison Metropolitan School District chief financial officer Kelly Ruppel told the School Board during a budget discussion Monday that the decision from state and federal officials on distributing money to private schools could make a $500,000 difference in what MMSD and Madison private schools receive.
"We really need to know what that guidance is finalized before we know our final number," she said.
If it's based on overall enrollment for private schools, Ruppel estimated MMSD would receive about $4.2 of the $5.3 million. If it's based on low-income enrollment, it would be closer to $4.7 million for MMSD, according to her presentation.
Regardless, it won't be enough to cover the estimated $6.5 million in coronavirus-related expenses across the 2019-20, 2020-21 and 2021-22 school years, according to the presentation. 
Charles Moore, the executive director for Impact Christian Schools, a group that includes Abundant Life, Lighthouse and High Point schools, was among the signers of the letter. He said that while MMSD officials have generally been good to work with and have seemingly "dealt with us by the guidance they've been given," he sees a broader problem with DPI's interpretation of the funding disbursement.
"Statewide, there are schools that have students that have been impacted by COVID that are beyond just students and families of poverty," Moore said.
He said that while DPI chose to use the low-income measurement to distribute funds, that's not what DeVos has said. 
"When DPI administered the CARES Act funds, they chose to use the same method, but that's not what the CARES Act as I understand it required," Moore said. "What we're asking is that the funds be distributed based on the way the act and the guidance from the Secretary of Education intended it."
Districts are also required to provide an opportunity for "meaningful consultation" with the private schools in how the money should be spent. The letter outlines concerns over that process in Milwaukee, specifically, where the difference in interpretation is a more-than-$1.5 million question, according to an analysis from the Wisconsin Institute for Law and Liberty.
"We urge you to direct all districts to immediately consult with private schools and allow them the opportunity to weigh in on how the funding will be disbursed," the letter states.
School districts will have to apply for the funds through a DPI portal beginning in July. Until the rules are clarified, they and the private schools will have to continue to operate without certainty over how much funding they'll have.
Share your opinion on this topic by sending a letter to the editor to tctvoice@madison.com. Include your full name, hometown and phone number. Your name and town will be published. The phone number is for verification purposes only. Please keep your letter to 250 words or less.
Be the first to know
Get local news delivered to your inbox!