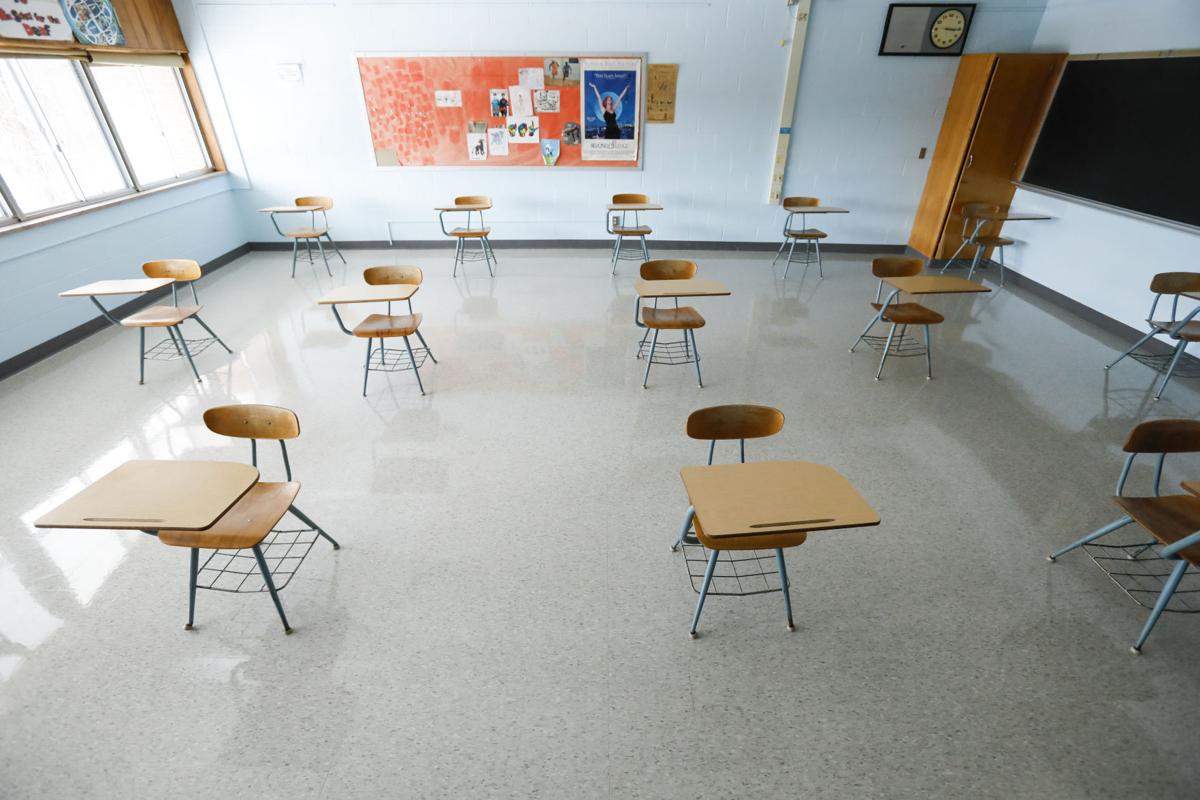 If you have questions you don't see here, please reach out to reporter Scott Girard at sgirard@madison.com and he'll try to track down the answer for you. Additionally, check the district's reopening website, which features much of the information we've gathered here.
When are schools reopening for in-person instruction?
The first day of in-person instruction for families that choose to participate is Tuesday, March 9, for kindergarten. First- and second-grade students can return March 16, with 4-year-old kindergarten switching to a two-full-days-per-week, in-person model March 23.
Will any other grades return?
MMSD superintendent Carlton Jenkins said following the Feb. 10 announcement he hopes other grades can return this school year, but at this time only grades 4K-2 are planned.
All grades will have their asynchronous day moved to Monday instead of Wednesday beginning March 8.
Do parents have to send their child?
No. Parents will have the option to keep their child in virtual learning through a survey being sent this week to families with students in grades 4K-2. The school district is anticipating some families staying in virtual learning to help limit the number of students in classrooms, allowing for social distancing.
Will teachers be teaching virtual and in-person students simultaneously?
Likely yes. Though the final instructional model will depend on how many families choose each option, it is likely many teachers will have a mix of live and virtual students. Teachers will be given microphones to ensure the virtual students can hear them through Zoom when they're teaching the live students.
Co-chief of elementary schools Carlettra Stanford said the "concurrent model" will focus on relationships and social-emotional learning. Teachers will only teach whole group instruction for part of the day, with small group and independent work taking place at other times of the day.
"It also ensures that we are providing equitable instruction by not creating two different student experiences depending on what parents select for their students," Stanford said.
What safety measures are in place?
The district has a variety of mitigation measures that will be in place. They include mask requirements except when eating, six-foot distancing between students and new air filters installed throughout the district.
Other measures that will affect the daily experience for students include individual supply bins, drinking fountains turned off and "zones" at recess where classes will be required to remain together.
How will specials classes like art, music and physical education be taught?
Specials classes will remain entirely virtual to avoid the teachers having to interact with multiple groups of students daily. Students in the building and those at home will participate in these classes via their Chromebooks.
Will teachers be vaccinated?
No, teachers will not all be vaccinated by the time school reopens for in-person learning. Some school staff have already been vaccinated, but the majority of teachers and other staff members are in Wisconsin's "1b" vaccination group, which is expected to become eligible beginning March 1. However, the state is still working to vaccinate those currently eligible, including everyone over the age of 65.
While students will return in a phased manner, all staff at the elementary level will be asked to return to their classrooms at the same time. District spokesman Tim LeMonds wrote in an email last week that higher grades will follow the same pattern — when one middle school grade is in-person, all teachers will be, and the same for high school.
"We want our process for staff returning to be thoughtful and supportive, ensuring staff have time to prepare and access social emotional resources, as needed," LeMonds wrote in an email.
Will students and staff be tested?
There is not a plan for districtwide asymptomatic testing. The district is working with Qualtrics, however, to implement a daily symptom screener that families and staff will complete every day via their phone or on a computer.
What happens if a student or staff member shows symptoms or tests positive for COVID-19?
The district has created a flow chart for returning to school for staff and students based on a variety of scenarios. The district has hired about 560 substitutes, Hargrove-Krieghoff said, and they are receiving training so they'll be available to step in when teachers have to quarantine.
What happens to MSCR Cares?
The MSCR Cares program, which had been providing day care for many students in elementary schools throughout the district, will move its locations to middle schools.
What does this mean for sports and extracurricular activities?
Those decisions are separate from the return to instruction. The most recent Centers for Disease Control guidance states that returning to classrooms should be prioritized over sports.
Jenkins said they're discussing what sports and other co-curricular activities would look like with students and coaches, but will not bring them back until they feel it's safe.
"It's not just about athletics, it's about giving students opportunities to connect in safe ways," Jenkins said.
How have the in-person services (MSCR Cares, some special education) gone so far?
According to the district's public case count, there have been 142 positive cases of in-person staff or students since Sept. 8, which led to 836 quarantines of people considered "close contacts."
What are other districts doing?
In Dane County, every district besides MMSD is offering some in-person learning, though most are in a hybrid model rather than full-day, five-days-a-week.
Share your opinion on this topic by sending a letter to the editor to tctvoice@madison.com. Include your full name, hometown and phone number. Your name and town will be published. The phone number is for verification purposes only. Please keep your letter to 250 words or less.