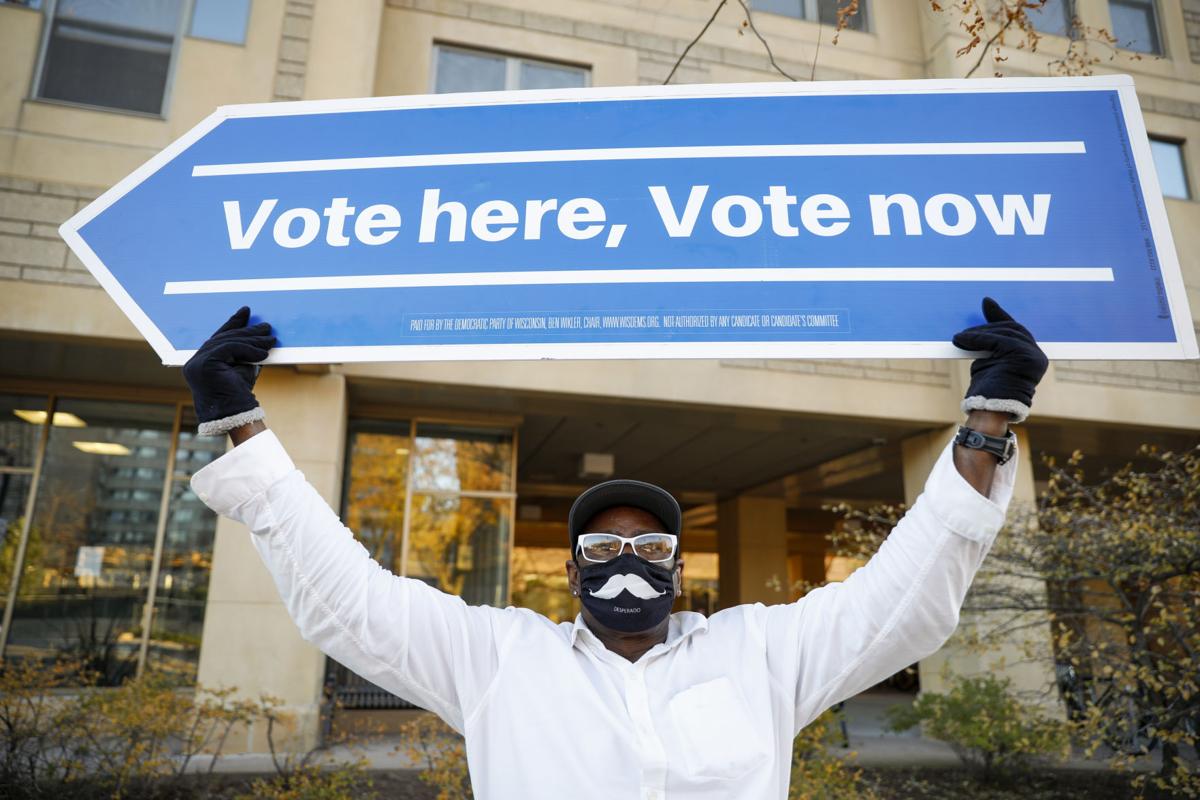 Madison Metropolitan School District voters were among thousands statewide to approve a total of $943 million in school referenda in the Nov. 3 election.
There were 51 ballot measures for school districts in Tuesday's election totaling nearly $1.2 billion, of which 43 passed and eight failed, according to the state Department of Public Instruction's website and various school district websites.
The largest measures were here in Madison, where voters approved a total $350 million investment in the district. That includes $33 million in operating funds phased in over four years and $317 million for capital projects, including renovations to the four comprehensive high schools and a new elementary school.
Statewide, 30 of the 51 measures were to fund operational expenses, while 21 were to issue debt to borrow funds for construction and renovation projects. The total is slightly down from April, when there were 60 school ballot measures, of which 52 received approval.
An April Wisconsin Policy Forum report found school districts are increasingly going to referendum to fund operational expenses. The spring continued a "largely consistent trend of higher levels of voter approval for school referenda," the report found.
One-third of the operational funding questions this fall were "recurring," meaning districts would be able to surpass the state-imposed revenue limits in perpetuity after the years covered in the question expire. Voters approved nine of the 10 "recurring" questions.
There were 20 "non-recurring" operational funding questions, with voters approving 16.
Questions to issue debt for construction and renovation also had a high success rate, with 18 of 21 receiving approval.
The three that failed were in the Wausau School District, which asked for $155 million to build a new elementary school and Environmental Learning Center and renovate other buildings; Medford Area School District, which asked for $39.9 million to renovate its high school; and a $27 million ask from Richland School District voters for improvements at multiple schools.
Each measure was relatively close, though Wausau saw the biggest divide at 12,698 "yes" votes to 15,228 "no" votes. Medford saw 3,383 "yes" votes and 3,531 "no" votes, a difference of 148 votes, while Richland's measure received 2,575 "yes" votes and 2,667 "no" votes, a difference of 92 voters.
The Oshkosh Area School District had two questions on the ballot, similar to Madison, with a non-recurring operating referendum and a capital referendum. Voters approved both, according to the district's website.
The Janesville School District also saw two referenda approved, with voters passing a $37 million non-recurring operational referendum and a $22.5 million referendum for building improvements.
The 11 smallest referenda on ballots around the state all passed, ranging from $200,000 recurring referenda in the Auburndale and Linn J6 districts to a $2.5 million non-recurring operational referendum in the Deerfield Community School District.
The Plum City School District had the smallest failing referendum, with 404 "yes" votes and 587 "no" votes on its $2.5 million non-recurring operational ask.
Share your opinion on this topic by sending a letter to the editor to tctvoice@madison.com. Include your full name, hometown and phone number. Your name and town will be published. The phone number is for verification purposes only. Please keep your letter to 250 words or less.
Be the first to know
Get local news delivered to your inbox!