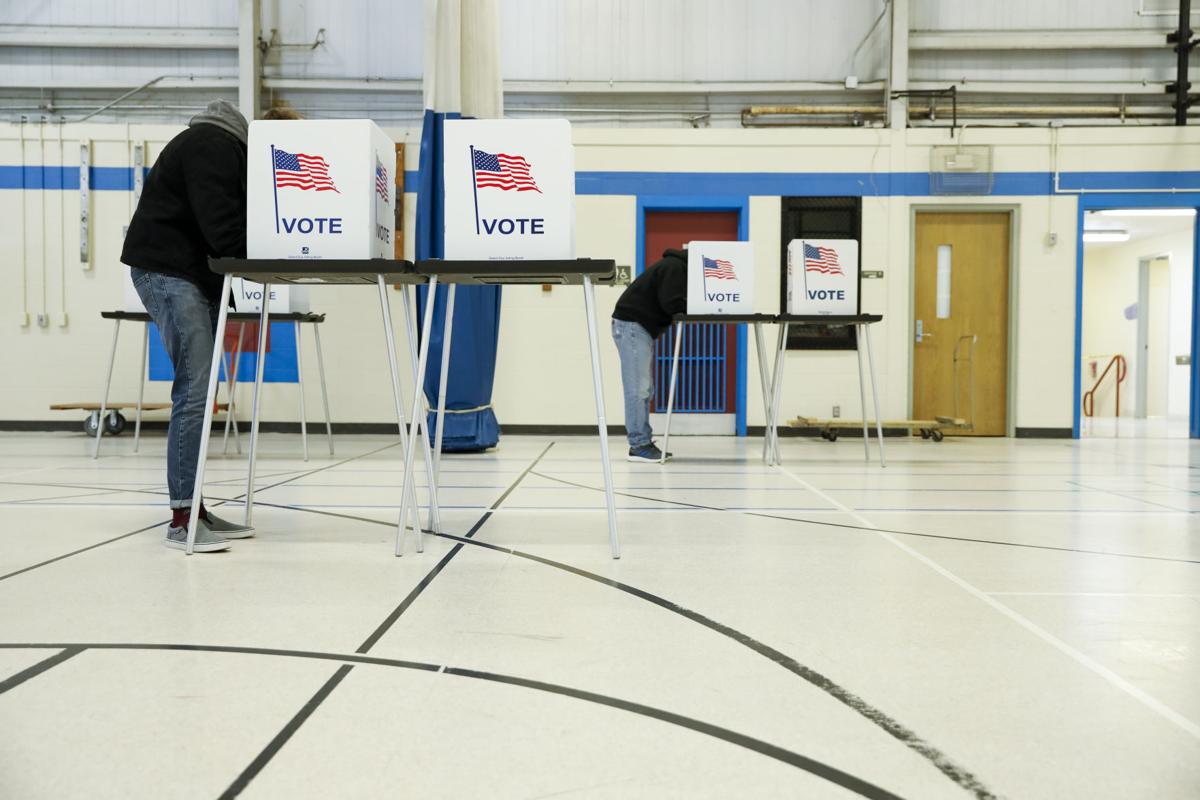 Madison Metropolitan School District residents approved a historic investment in the district Tuesday with a pair of referenda that totaled $350 million.
Voters approved both questions on the ballot: $317 million in bonds for capital projects and $33 million in operating funds that will phase in over four years.
With 100% of precincts reporting unofficial results on the Dane County Clerk's website, the operating referendum had 76.4% vote "yes" while the capital referendum was up by an even wider margin, with 79.6% voting "yes."
Superintendent Carlton Jenkins and School Board president Gloria Reyes thanked the community for voting "yes" in a press conference Tuesday night. The support during the ongoing pandemic "has left us all within the MMSD family humbled," Reyes said.
"We're grateful and so moved by their love and support for our students," she said. "We thank our community for their faith and resolve during these challenging times."
The Vote Yes 2 Invest campaign, which had publicly supported the ballot measures, released a statement thanking voters for supporting schools.
"Because of you, more sustainable and equitable schools are in sight," the email statement said. "The work does not end here. We encourage everyone who cares about the future of our community to get involved through the Foundation for Madison's Public Schools and, alongside our new Superintendent Dr. Carlton Jenkins, help us continue to shape a Madison that uplifts all its residents."
Immediately, the operating referendum approval means district officials can implement the "passing referendum budget," which includes $6 million in extra funds. That will go toward initiatives including early literacy, Black Excellence and a slight base wage increase for staff. The School Board passed two versions of the 2020-21 budget Oct. 30, one for each outcome of Tuesday's vote.
The rest of the $33 million ask will phase in over the coming four years, with $8 million added in 2021-22, $9 million in 2022-23 and $10 million in 2023-24. The total $33 million will then be added in perpetuity to the district's state-imposed revenue limit, allowing it to spend more than it would otherwise be allowed to.
Over the longer term, the capital referendum will fund renovations at the four comprehensive high schools, consolidate Capital High School into one location and construct a new elementary school in the Rimrock Road neighborhood.
The next year will be spent planning the various projects, including community input and design work, executive director of building services Chad Wiese said Tuesday night.
"The first heavy summer of construction will be 2022 and then we'll be busy," he said, adding that it will be two-and-a-half to three years of construction.
Reyes said the buildings would help the district work toward serving its students of color.
"Our diverse student body deserves to be in a school that brings us up to date," she said. "When you look at jurisdictions across Dane County, they are building new schools. That is because it's very important to provide the structure of a learning environment to our students."
For property owners, the tax rate for the 2020-21 school year will rise from last year's $11.10 per $1,000 of property value to $11.13 per $1,000 of property value. Without the referenda, the tax rate would have dropped to $10.55 per $1,000 of property value.
District staff had been planning the questions for more than a year, seeking community input to help guide how much they would ask for. The amounts were finalized in March, just before the COVID-19 pandemic hit and led to months of unprecedented challenges and shifts in education.
The School Board had initially planned to vote on the ballot measures in March, but delayed the vote to give themselves more time to consider the fallout of the pandemic. By July, they decided they were ready to vote ahead of the August deadline and decided to stick with the initial amounts, with many board members citing how the pandemic had highlighted the importance of education.
While both measures received overwhelming support, a few thousand votes were cast in favor of the capital referendum and against the operating question. Jenkins said that anytime a referendum passes with more than 70% of the vote, he's "really satisfied," but acknowledged communicating about operational needs can be harder than building renovations.
"Sometimes just seeing the schematics of buildings, individuals get that," Jenkins said. "They kind of wonder how we're utilizing our funds that we're currently given when they look at the operational side.
"I'm just excited right nowt that both of them passed overwhelmingly."
Share your opinion on this topic by sending a letter to the editor to tctvoice@madison.com. Include your full name, hometown and phone number. Your name and town will be published. The phone number is for verification purposes only. Please keep your letter to 250 words or less.