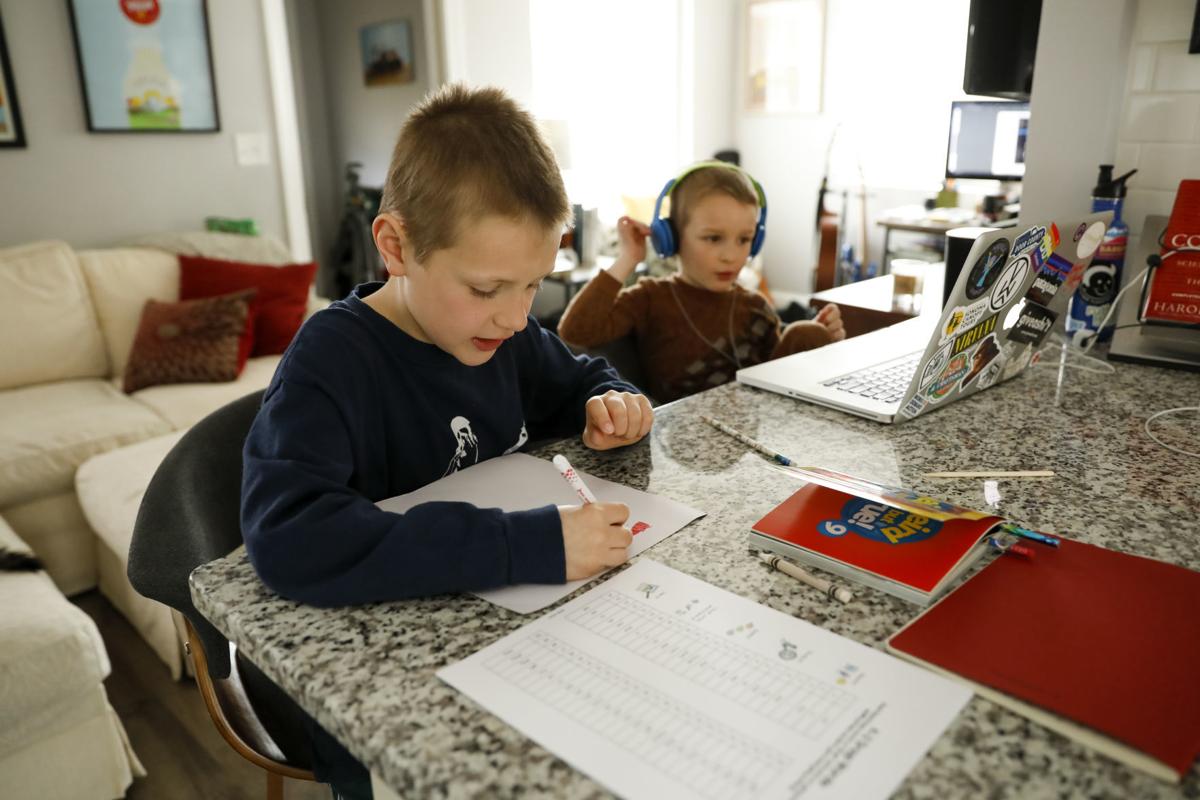 UPDATE: Following strong opposition from staff and Madison Teachers Inc., the Madison Metropolitan School District has softened language that previously required staff working remotely during the COVID-19 closings to secure child care.
The new language, shared Saturday in a Facebook post by School Board member Nicki Vander Meulen, now asks staff to "Plan ahead as much as possible for childcare in your home so that interruptions are minimized."
"It will be difficult to effectively watch your child(ren) and effectively teach our students at the same time," the new guidance states.
---
Madison Metropolitan School District teachers will have to find child care for their children while teaching remotely, according to an email sent to staff Thursday night.
Portions of the email from MMSD's human resources department were sent to the Cap Times and shared on Facebook. Virtual learning is expected to begin April 6, with training and planning time the week of March 30 through April 3.
The email informed staff they "cannot watch (their) children and work at the same time," but that employees working from home "can flex their hours within the workday."
"The expectation is that you secure childcare," the email states. "Whether the childcare is outside of your home or in your home is up to you."
Many child care providers have shut down operations or limited their services in the wake of school closures and a state-mandated limit of 10 staff and 50 children at any child care facility. Those that have remained open have been asked to prioritize first responders and medical personnel who cannot stay at home with their children.
Sherman Middle School language arts teacher Ashley Reinke wrote in an email to the Cap Times she found the child care note "alarming" among a list of expectations that included things like do not watch tv while working and to document hours worked and breaks. Reinke said she has three small children and a husband who must report to work as an essential worker.
"While I know it will be a challenge to juggle three small children and teaching virtually, I had already been working with my colleagues to plan out what it will look like and how we can collaborate to support and facilitate the learning of our students," she wrote.
In an email Friday afternoon, MMSD spokesman Tim LeMonds said the district "added flexibility to our guidance on childcare for staff" Friday after hearing concerns, though he did not specify what changed from the language sent Thursday night.
"We continue to listen to staff who raise concerns and value their input as this is uncharted territory for all of us," LeMonds wrote. "In this time of uncertainty, there are many issues we as a school community are grappling with and trying to work out."
Madison Teachers Inc. sent a statement to the district that the decision "needs to be reconsidered as soon as possible," MTI president Andy Waity wrote in an email to the Cap Times.
"There is no childcare available for staff," the statement said. "It has been challenging for our community to find childcare for even essential services personnel.
"If the District intends to proceed with remote learning in the midst of a public health pandemic, the District needs to find a way for employees to do so while they manage their childcare, family responsibilities, and a public health pandemic."
Waity added that they "expect that MMSD administration will recognize this and allow for all of us to be as flexible as possible so that we can collaborate in working for the best outcomes possible during a time of crisis."
"The educators and staff represented by MTI stand with our community as we adapt to the rapidly changing conditions caused by the pandemic," he wrote. "Over the coming weeks, our members will be working to develop plans, systems, and structures to support the students and families who rely on our public schools. They will do this while balancing their own personal concerns with the high standards that they have as educational professionals."
LeMonds wrote that the district would offer guidance to teacher teams on how they can collaborate to support one another during the "online school day." Options available to staff include having child care in the home, flexible hours, collaboration with teacher teams and working with principals and human resources to address specific concerns, he said.
"Our team has been working through the best ways to meet the needs of all teaching and non-teaching staff in our district who continue to be compensated for their work," he wrote. "We continue to put students at the center and are focused on serving them in the best way we can during this time."
Reinke was concerned about the idea of sending children to a day care where they would interact with others during a time when people are supposed to be practicing social distancing. While the district mentioned that employees could make use of the Families First Coronavirus Response Act to take paid leave, Reinke said that would reduce their pay and "take away from the educational opportunities of our students learning virtually."
She stressed that she doesn't want to lie to her employer, either.
"Many people have told me to just keep my kids at home and don't say anything, and others have told me not to make a big deal out of it, that I might be risking my job to put this out there," she said. "But this is unjust and unfair and I cannot simply grumble under my breath and let this go unheard by the public."
Share your opinion on this topic by sending a letter to the editor to tctvoice@madison.com. Include your full name, hometown and phone number. Your name and town will be published. The phone number is for verification purposes only. Please keep your letter to 250 words or less.
Concerned about COVID-19?
Sign up now to get the most recent coronavirus headlines and other important local and national news sent to your email inbox daily.