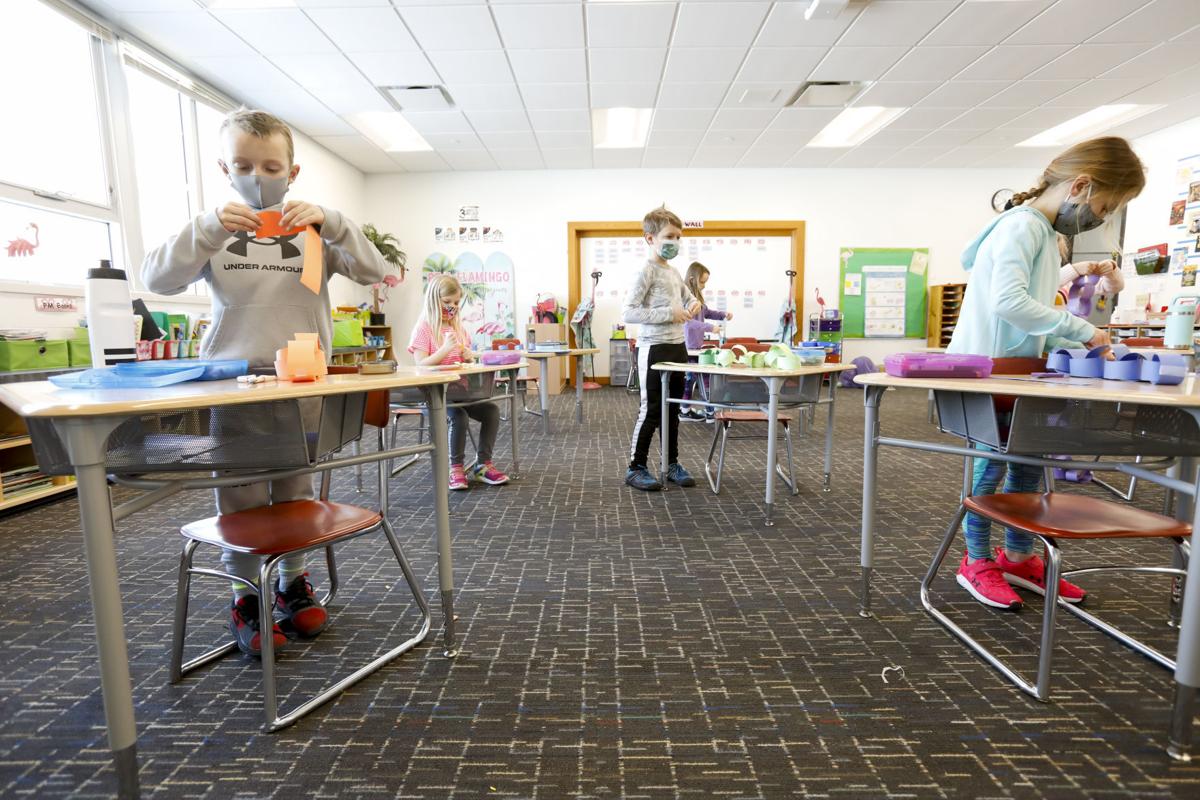 As the country navigates the next phase of the COVID-19 pandemic, school districts are left to walk a fine line as they plan for what fall instruction will look like.
The challenge facing school district leaders was made clear on Monday, as the American Academy of Pediatrics issued guidance that everyone in schools should be masked this fall — in direct contrast to the Centers for Disease Control and Prevention guidance from weeks earlier that said those who are vaccinated do not need to wear a mask in school.
That dueling guidance comes as children under the age of 12 — meaning all students in elementary grades and some as high as sixth — are not yet allowed to receive the vaccine. Children have also shown much lower rates of serious complications from COVID-19, though some are concerned that could change with the new Delta variant or other yet unknown variants.
Districts are also receiving a mix of suggestions from their constituents, with parents showing up at School Board meetings or writing emails to express strong feelings about mask requirements.
In the Waunakee Community School District, for example, eight members of the public spoke to the School Board July 12.
Four supported the board's decision to make masks optional for students in summer school amid the ongoing COVID-19 pandemic, letting parents make their own decision. None of the four were wearing a mask themselves.
"I love freedom and I think that government should be limited," one parent said.
Four others requested the board go back to its previous policy that required masks for all in schools where some students cannot be vaccinated. All four of those speakers were wearing a mask.
"Masks need to be required for kids that are under the age of 12," a parent said.
Some board members that night expressed an interest in a compromise, suggesting that administrators divide students into mask-required and mask-optional homerooms. To that end, the district sent a survey to parents in grades K-6 Tuesday morning to ask their preference, due back on July 26.
"We will not know the direction we go until the data comes in," district communications and engagement specialist Anne Blackburn wrote in an email to the Cap Times.
Superintendent Randy Guttenberg shared the limitations of such an approach with board members Monday night. Areas where students would inevitably mix include arrival and dismissal times, classes like gym or band for middle school students and academic intervention groups.
"We're not able to support two parallel programs," Guttenberg said.
The board debated whether it was a good idea even if the data showed it would work, but ultimately voted 5 to 1 to allow the administration to make a determination after seeing the survey results. The sample letter to go with the survey provided to the board Monday night also pointed to the need for families without a preference to "create balanced class lists" and maintain class sizes within board policy.
"If you truly do not have a preference, please select the no preference option, as that will provide flexibility for us to balance class sizes and create optimal classrooms," the letter stated.
A proposal from administrators included with the July 19 agenda indicated that masks will be optional for staff regardless. The proposal also noted that class placements, which would normally be shared with families the week of July 26, will be delayed until the week of Aug. 16.
Share your opinion on this topic by sending a letter to the editor to tctvoice@madison.com. Include your full name, hometown and phone number. Your name and town will be published. The phone number is for verification purposes only. Please keep your letter to 250 words or less.