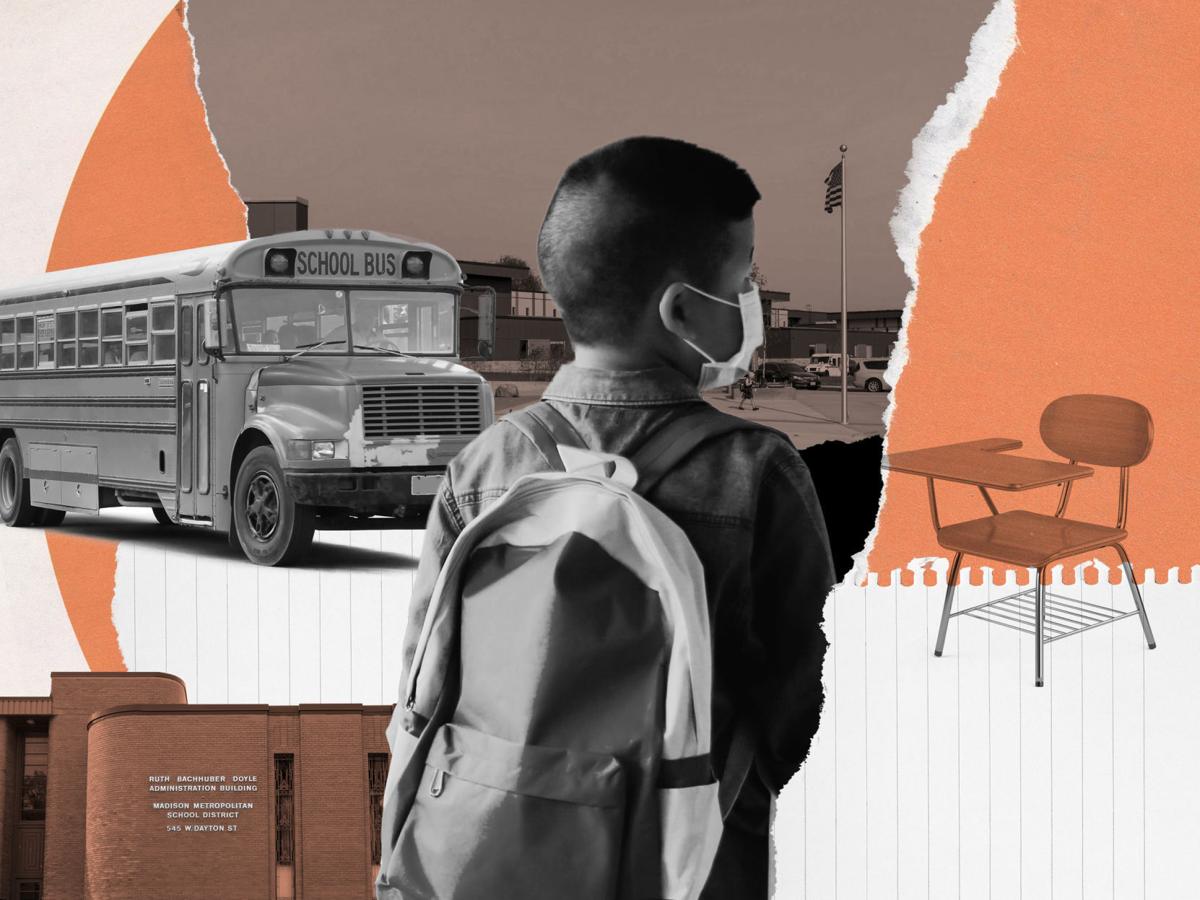 When every K-12 student will have the opportunity to attend school in-person depends on a wide variety of factors, according to a panel discussing COVID-19 and schools Tuesday.
One of the factors that could make it happen sooner than later: following the known mitigation strategies as an entire community.
"The choice is ours," said Dr. Dipesh Navsaria, associate professor of pediatrics at the University of Wisconsin School of Medicine and Public Health. "It's ours as a population, as a country, as a community.
"Even before the vaccine was released, we had examples of places around the world that had controlled COVID through good public health measures, both at the writ large level as well as in terms of individual behaviors."
Navsaria was joined on the Wisconsin Health News panel by UW-Madison epidemiologist Malia Jones, La Crosse School district superintendent Aaron Engel and Eau Claire City-County Health Department director Lieske Giese. They offered their points of view on one of the most significant challenges facing policymakers, teachers, parents and students since the epidemic began in March.
Engel's district has remained virtual so far this school year, but is set to return for some in-person instruction soon.
"If we're able to hold in-person school and transmission isn't being traced back to our schools and our hospitals are able to successfully address the instances of COVID in our community, then we feel comfortable keeping our buildings open," Engel said, adding that the district is focused on mitigation techniques like masks and distancing.
Jones hopes she can send her children back to school safely in Madison by the fall, she said, but does not plan on doing so this spring — even if the Madison Metropolitan School District decides to open for in-person instruction.
"The more kids who are in an in-person school setting at the same time, the more challenging those mitigation strategies that would make a school safer would become," Jones said. "I don't feel good personally about sending my kids to school and contributing to what is really a community-level problem when I have a reasonable option to keep them home and keep everyone safe."
Most children are better-served by in-person education, Navsaria said, with benefits coming from "just being around other people," but there is a "balance" to strike with the health of the community. Pointing to guidance from the American Academy of Pediatrics, Navsaria said it's good to operate with a goal of being in-person, but only when the mitigation strategies mentioned in that guidance can be implemented.
"I think it's really important that people not just stop before reading the 'ifs,'" he said.
Giese said her department has worked closely with the schools in the area and found that when mitigation protocols are followed closely, there is limited spread within buildings.
In some instances, a positive test within a school required no quarantining and did not lead to spread because there were no close contacts, she said. In others, however, a whole classroom had to quarantine "because of not being able to or following basic strategies."
"There are specific circumstances like that that have made a difference not only in quarantining of individuals but also disease spread," she said. "It's the non-classroom experiences where we're seeing more disease spread happening."
Share your opinion on this topic by sending a letter to the editor to tctvoice@madison.com. Include your full name, hometown and phone number. Your name and town will be published. The phone number is for verification purposes only. Please keep your letter to 250 words or less.