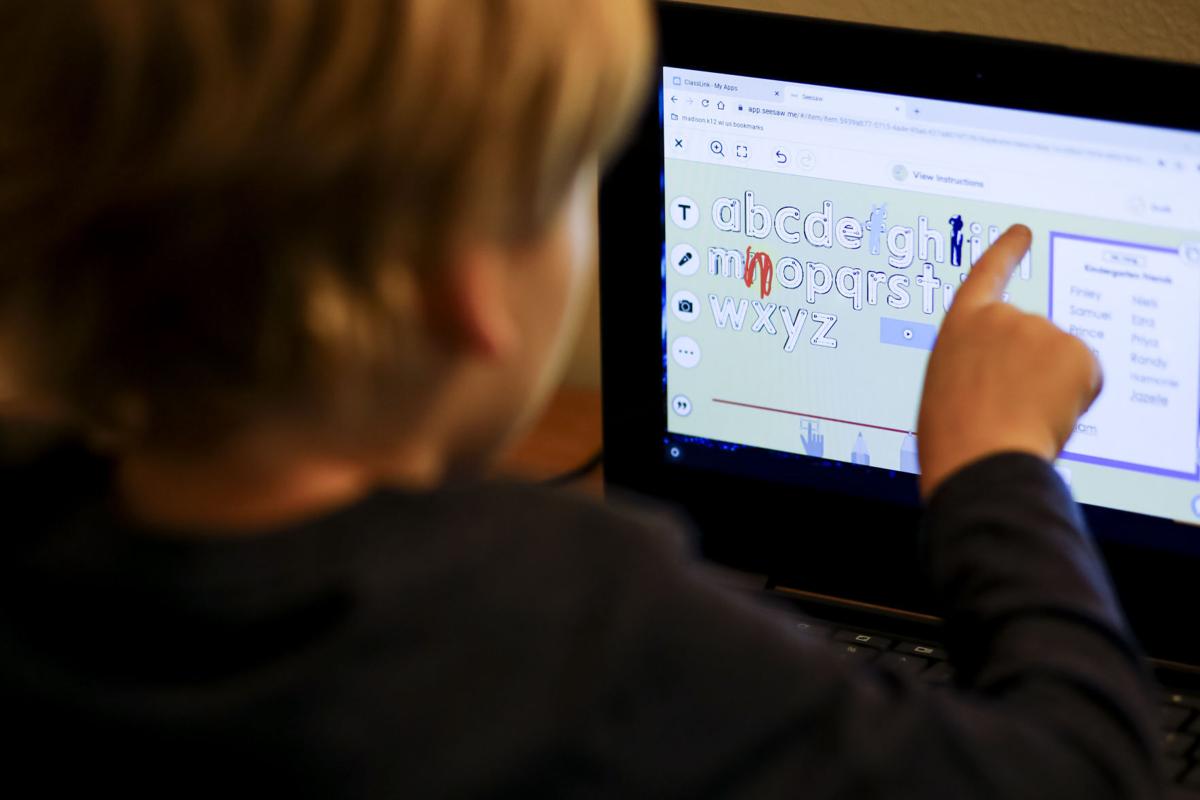 A new study finds that Wisconsin school districts that went entirely virtual to begin the 2020-21 school year saw larger enrollment drops than those that had at least some in-person instruction.
Many school districts around the state, including in Madison, began the year virtually as the COVID-19 pandemic continued, though the vast majority had some form of in-person instruction. Some districts have since added in-person options, but the study from the conservative Wisconsin Institute for Law & Liberty used beginning of the year decisions in measuring the effect on enrollment.
Overall, the study finds districts that began entirely virtually saw an "approximately 3% larger decline in enrollment than other districts throughout the state."
"Districts that utilized hybrid models of educating students in-person for a few days per week, or those that educated students in different grades using different means, are not considered," the study states. "Consequently, our model can be considered a conservative estimate of the impact on enrollment of moving to virtual education."
Notably, much of that drop came at the pre-kindergarten and kindergarten level. Study author and WILL research director Will Flanders said that while the organization sees the drop partly as an endorsement of school choice, which WILL supports, it is important to watch how the numbers shift next year if in-person instruction is the norm again around the state.
"We want to be cautious; this is a story about the here and now," Flanders said in an interview. "We'll see what happens in the future."
The biggest exception to the enrollment decline in the public school sector were districts with an established virtual charter school option, the study found. Those districts saw an enrollment increase of approximately 4.5%, the study found.
"Districts that have these schools that have some experience with conducting virtual education was appealing to some families," Flanders said.
The state Department of Public Instruction hasn't released final numbers for homeschooling in the 2020-21 school year, but as of August, students with homeschooling requests compared to one year earlier was more than double, up to 2,792 from 1,279 the year before.
More families also participated in the state's parental school choice programs this year, though that growth was similar to that of recent years.
A previous study from WILL this fall found, much like others across the country, Wisconsin school decisions on going virtual to start the year had a stronger correlation with a union presence and the vote share in the 2020 presidential election than the rate of COVID-19 in the community.
Share your opinion on this topic by sending a letter to the editor to tctvoice@madison.com. Include your full name, hometown and phone number. Your name and town will be published. The phone number is for verification purposes only. Please keep your letter to 250 words or less.