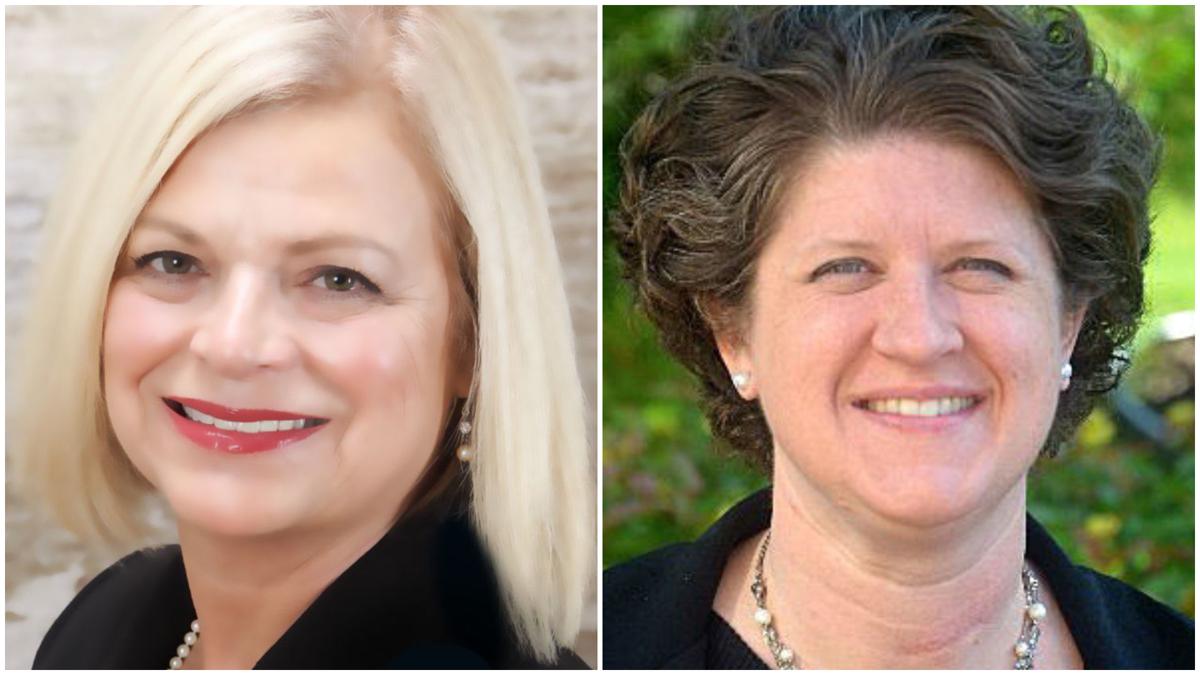 State superintendent candidate Deborah Kerr supports banning transgender girls from playing girls sports, she said during a candidate forum with the Milwaukee Press Club Thursday.
Kerr, a retired Brown Deer schools superintendent who has received support from conservative donors in the race to be the state's top education official, cited her own background as an athlete in answering a question about a bill recently introduced by some Republican legislators at the state level.
"I want to play against other biological women and girls," Kerr said. "I don't think it's fair to have competition that does otherwise."
Her opponent Jill Underly, the Pecatonica School District superintendent, called Kerr's answer "rather transphobic" and said she was "taken a little aback" by the comments.
"Trans kids are kids, plain and simple, and they deserve to feel safe and welcome in our school," Underly said.
The bill introduced in the Legislature is similar to others that conservative state legislatures around the country have been considering in recent weeks. When the Wisconsin bill was announced last month, Fair Wisconsin executive director Megin McDonell, the parent of a transgender teen, described the push as "harmful" and "hurtful."
"It sends a really harmful message that we even have to have these conversations, and it makes, I think, kids feel like their identities aren't legitimate or real or valued," she said.
Kerr said "many parents are concerned about this kind of thinking" that allows transgender students to compete with those of their same gender identity.
"It has nothing to do with transphobia, this was not even an issue years ago," Kerr said. "In Brown Deer we joyfully accepted all kids where they were, they went to any bathroom they wanted to, there was never these issues like this."
Much of the rest of the forum was a continuation of the candidates' platforms shared throughout the campaign, with similar positions on the importance of early education and improving reading outcomes for students.
The candidates' disagreements have mostly come on issues of public funding for school choice, with Kerr in support and Underly against. Kerr has also more strongly advocated for schools to return for full-time, in-person learning amid the ongoing COVID-19 pandemic, while Underly has said in-person learning is better for students but districts need to make decisions based on their local circumstances.
Each has also criticized her opponent over emails sent using her school district account and expressed disappointment with the partisan tone of the nonpartisan race.
Share your opinion on this topic by sending a letter to the editor to tctvoice@madison.com. Include your full name, hometown and phone number. Your name and town will be published. The phone number is for verification purposes only. Please keep your letter to 250 words or less.