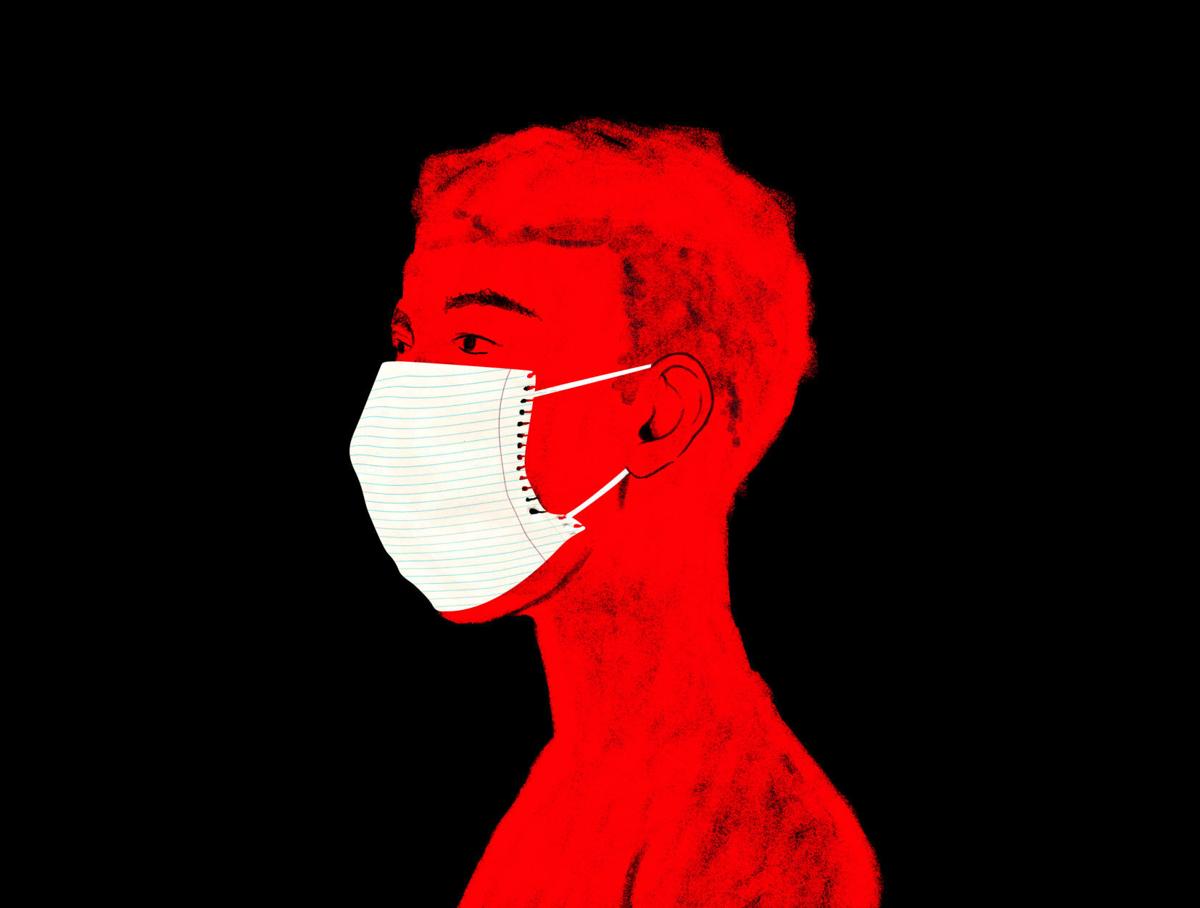 When the Madison Metropolitan School District announced a March 9 phased reopening Wednesday morning, school staff members found out at the same time as parents.
Many staffers remained unhappy with the decision, made about a month after a Madison Teachers Inc. survey showed that 94% of respondents did not want to return for in-person instruction at that time.
"Every single staff member I know does not feel it is safe to go back," East High School teacher Amanda Pustz wrote to the Cap Times Wednesday. "We do not understand the push when vaccines for school staff are supposed to begin March 1st."
A district staff survey in December, which asked about staff members' ability to return rather than their preference, found that 64% would be able to return without health concerns.
"It is our expectation that our staff are returning," MMSD chief of human resources Deirdre Hargrove-Krieghoff said during a Wednesday press conference. "If there are folks that have specific issues that would prevent them from returning, they will have the opportunity to connect with human resources and have the support that they need to work through those processes."
The district's plan has kindergarten students returning on Tuesday, March 9, for four days in-person each week and an asynchronous learning day each Monday. First- and second-grade students will follow one week later, with 4-year-old kindergarten moving to two full days per week beginning March 23. Any decisions beyond those grades will be made at a later date.
The return comes just short of a year since students were last in MMSD buildings, other than those who are in the MSCR Cares daycare program and some students with special needs who have been receiving in-person services this fall.
The Cap Times contacted multiple teachers after the announcement and press conference, all of whom expressed concern about the district's announcement and what they considered a lack of thorough planning ahead of a return. All of them asked to remain anonymous for fear of reprisal.
One elementary teacher with a high-risk spouse cited a lack of information on how they'll have planning time or "duty-free" lunch time, what behavior response will look like or how lockdown or tornado drills will work.
"The district's decision to reopen is appalling as there is no plan," the teacher wrote. "I am across three classrooms and have been told that they don't know the staffing plan yet or any idea when they will have one."
An elementary school teacher who does not teach students in grades 4K-2 expressed concern about what school would look like with students remaining socially distanced and not able to share supplies in the classroom or get one-on-one close instruction from a teacher.
The teacher said district leaders are conveying "a message of, 'We're just going to figure it out'" for certain measures, including substitute teachers and what happens if a classroom has more students who want to return in-person than it can house with six feet of distancing between desks, which is part of the district's plan.
"They still don't have answers to many crucial questions in operations, and they just keep telling us, 'It's so great that you're asking questions, keep asking questions,'" the teacher said. "We need answers to the questions though."
That teacher also wondered why she will have to return to the building when her students haven't returned.
"If they're going to return to in-person, I should not be there," she said. "All that does is it makes it so they can't use my classroom … because I'll be in there teaching and it will increase transmission risk to myself and other staff members just by having the extra adults in the building."
MMSD spokesman Tim LeMonds confirmed that when in-person kindergarten begins, all elementary school staff will return to their buildings. Middle and high school will follow similar patterns — as soon as one grade is in-person, all staff will be in-person, even if they are teaching virtually.
"We want our process for staff returning to be thoughtful and supportive, ensuring staff have time to prepare and access social emotional resources, as needed," LeMonds wrote in an email.
Another elementary teacher wrote to the Cap Times that she is concerned about teachers instructing students both in-person and those who remain virtual simultaneously.
"Our biggest concern is that the instruction will suffer," the teacher wrote. "We cannot run in-person and online simultaneously with kids this young. It just won't work."
One elementary school teacher wrote she was moving "between crying and wanting to punch something" throughout the day Wednesday.
"There are so many unanswered questions, so many worries," she wrote. "It's such a huge ask for teachers and they say they care about our mental and physical health but then in the same breath tell us to deal with it. It's really hard."
On Facebook on Wednesday, the union wrote that its board of directors would meet that day.
"We are planning additional time for member leaders and members to gather and discuss our collective response to MMSD's Re-Entry announcement," the post states.
MTI had not released a statement on the decision as of Thursday morning and did not respond to a Wednesday email requesting comment. The union supported Jenkins' decision a month earlier to begin the third quarter in virtual instruction.
Jenkins said during a press conference that "everyone has been invited to the table" in considering the decision, though several staff members indicated they were surprised by the announcement Wednesday morning. Jenkins said he was not concerned about staff being unwilling to return.
"People have questions, but we've committed to going through this together," Jenkins said. "We're going to work together hand in hand all the way through."
Some districts around the United States have seen major conflicts between their teachers' unions and administration over reopening plans, most recently in Chicago. The union there approved a plan this week to return following proposals back and forth and threats of a strike.
Share your opinion on this topic by sending a letter to the editor to tctvoice@madison.com. Include your full name, hometown and phone number. Your name and town will be published. The phone number is for verification purposes only. Please keep your letter to 250 words or less.