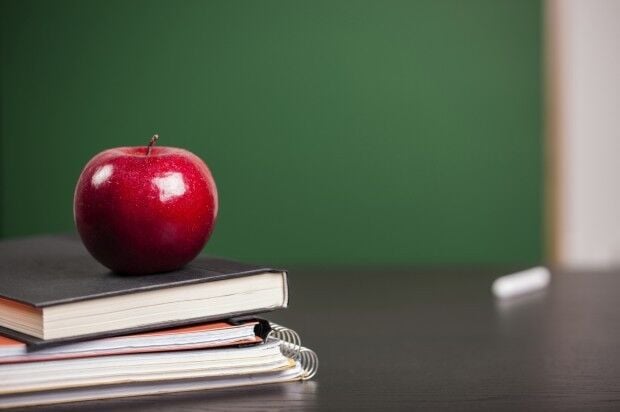 A national report released last week found Wisconsin's state history and civics standards are among the worst in the nation.
Wisconsin was one of 20 states whose standards in both subjects were considered "inadequate," but one of only 10 to receive an "F" in both, according to the report from the conservative-leaning Fordham Institute. The group has published similar reports in the past, and decided a 2021 version was needed given the way polarization and misinformation have "coarsened and warped our public conversations, and the risks they pose to our system of government are too large for comfort."
"Better K−12 education in civics and U.S. History won't solve these problems by itself, yet it's difficult to envision much long-term progress without doing better on this front," the report states. "Tomorrow's problems will be solved — or not — by tomorrow's Americans, including some who are just beginning their formal education."
The report finds Wisconsin's standards for civics are "too vague and broad to provide educators or other stakeholders with useful direction," with similar criticism for the U.S. history standards.
Wisconsin Department of Public Instruction teaching and learning team director Tamara Mouw said the double "F" was "no surprise," but she is confident in the state's standards system.
"This isn't our first time that we've been ranked or graded lowly by Fordham," Mouw said. "They have taken a look and reviewed our history standards a couple of times. Each time we've received an F."
Fordham's report pushes for more direct content requirements as part of state standards, with the idea that common knowledge can help create a base for people to work from.
"One of the biggest things that I learned from this project is you can't actually tell if you disagree with someone about U.S. history until you get specific," co-author David Griffith said. "The words and the rhetoric really get in the way of I think some broad areas of agreement."
In Wisconsin, DPI published the most recent social studies standards in 2018. They outline the variety of strands — inquiry practices and processes, behavioral sciences, economics, geography, history and political science — and skills that students should learn in the four grade bands: K-2, 3-5, 6-8 and 9-12.
The standards document also includes a broad list of themes for students learning about Wisconsin, United States and world history, including subjects like the "American Revolution and Early National Period," "Civil War and Reconstruction" and "The Modern Era."
The Fordham report refers to these as "bare lists of historical eras."
Mouw said local control of more specific curricular items allows teachers and districts to adjust their lessons to be relevant to the students and local history. She cited the example of districts being able to teach the histories of Native tribal lands they're located on, something Griffith agreed was good to localize.
"Being a local control state allows local areas to bring local history, their local context to learning," Mouw said. "The benefit of it is you have that flexibility of what you're bringing to it."
Griffith agreed that some flexibility to localize learning is beneficial, but said the state could still serve to be more prescriptive at some grade levels.
For example, California's civics and history standards both received "A-" grades from Fordham, with plenty of praise for their "rigorous content" and "explanatory depth." A list of strengths includes that the standards offer grade-level course descriptions that "point to specific primary and secondary texts and suggest their incorporation into instruction."
"People disagree about U.S. history, but it's not like we have 3,000 or 15,000 different histories in this country," Griffith said. "For the most part we have one contested history and what we really need is for every American to have some understanding of it."
A key question playing out in School Board rooms around the country right now, however, is who gets to decide what that understanding looks like. Griffith pointed to the Fordham report itself as proof that compromise can be reached, as people on the team that produced it cover "the entire spectrum of reasonable opinion."
"They were still able to agree to this document, which is 400 pages long," he said. "If we can do that, other people can do it. You're not going to get everything you want out of such a process (as an individual)… but without compromise, we're going to wind up teaching nothing."
Mouw said "Wisconsin is striking a really healthy balance between having coherence across the state with the space needed to be able to localize it to context." She explained that the state's standards focus on getting students to think like social scientists with whatever facts they learn.
"Students are being able to apply those facts, topics, dates, items, but they're able to apply those through social studies skills," Mouw said. "Kids are thinking and writing and reading like historians, thinking, writing, reading like psychologists."
State legislators have, at times, passed legislation toward mandating specific information be taught, with the Holocaust and other genocides the latest example in a bill Gov. Tony Evers signed into law this spring. But Griffith said the political realm "may not be the best place to write standards."
Another, more controversial example, is a recent push by Wisconsin Republicans and others around the country to ban what they call "Critical Race Theory" in the classroom, though the legislation is more often aimed at anti-racism lessons and district focuses on equity. Griffith cited the CRT debate as "indicative of what's wrong with U.S. history and civics education."
"Nobody knows what we're arguing about. Nobody knows what we're fighting about really," Griffith said. "It's basically the opposite of thoughtful, substantive discussion of the specifics of U.S. history.
"If you want to understand why we haven't been able to teach U.S. history and civics in America, look at the current debate and then think about how you can avoid contributing to the problem."
Share your opinion on this topic by sending a letter to the editor to tctvoice@madison.com. Include your full name, hometown and phone number. Your name and town will be published. The phone number is for verification purposes only. Please keep your letter to 250 words or less.