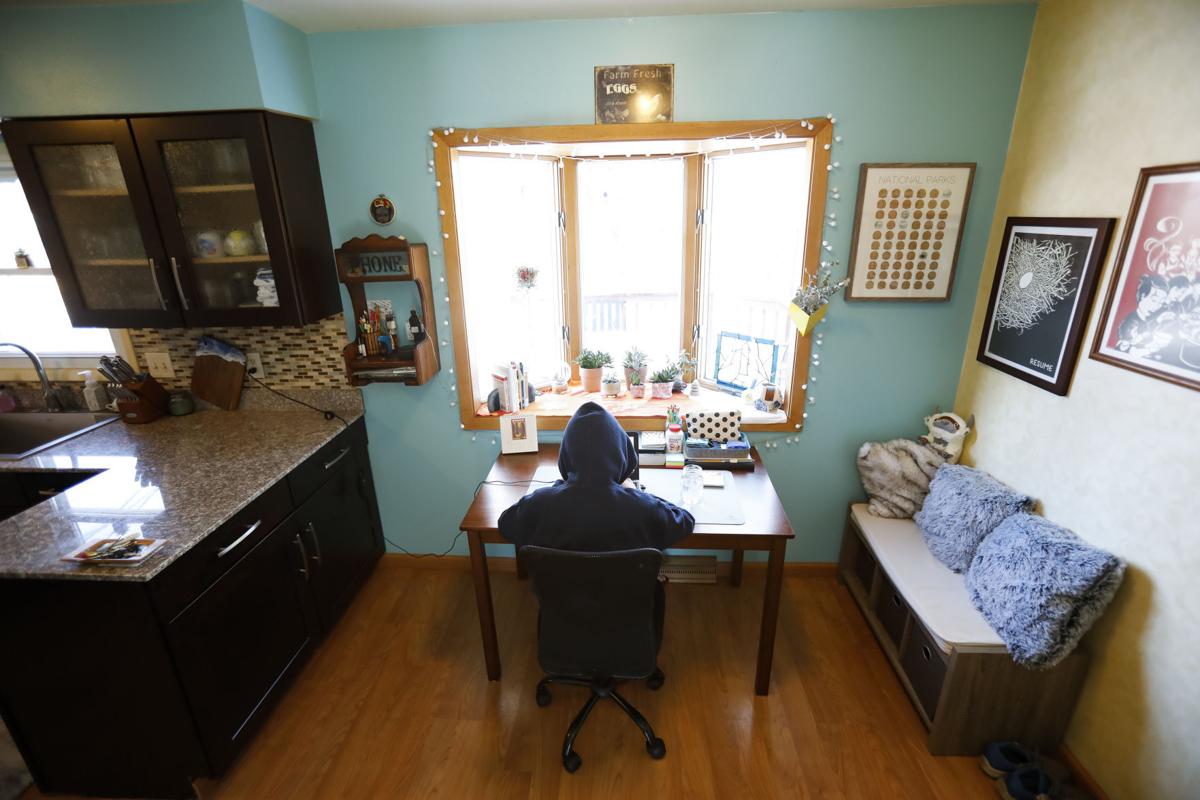 Many Wisconsin teenagers have struggled through the pandemic, as have their peers around the United States.
A report released last month has identified some of the reasons, the biggest struggles and even the positives that have come from more than a year of interrupted adolescence. The Wisconsin Institute for Public Policy and Service (WIPPS) released a report, "The Voices of Wisconsin Students Project: Learning, Coping, and Building Resilience During COVID-19," featuring the results of 23 Zoom focus groups with students in grades 6-12 in January and February of this year.
WIPPS senior policy fellow Sharon Belton highlighted the results in a webinar Wednesday, hoping that it helps "policymakers, stakeholders, community organizations and school leaders make more informed decisions."
"The best way to understand how the students were experiencing their learning or coping with COVID is to read what they have to say," Belton said. "We really tried to represent the students' voices as best we could in the reports."
The group created four reports out of the information gathered, two each for middle and high school students. Among the key themes from students were increased stress, anxiety and depression; challenges in virtual learning environments; a lack of connectedness to schools, teachers and friends; barriers like stigma, skepticism and privacy concerns to seeking mental health help; and developing new coping skills and ways to be resilient.
Participants came from around the state, with 64 middle school students from 40 schools and 96 high school students from 56 schools. Both groups included Dane County students, with middle schoolers who live in Madison, Middleton and Verona and high schoolers who live in Madison, Marshall, Middleton and Verona.
"The themes that came out of these focus groups were persistent regardless of where the students were from and where they were geographically in the state," Belton said.
Of the 160 who participated, 75% were learning entirely virtually or in a hybrid model, Belton said, and students in the groups consistently shared that they want to have their voices feel valuable in school.
"They want people in decision-making roles to ask them how they're feeling, what their thoughts are on ways they can improve their situation," she said. "They value communication back and forth and they really want the perspectives of students to be taken into consideration and feel like their opinions matter."
While many found it harder to engage through virtual learning, and especially for those who were still learning virtually while some of their classmates were in-person, the focus groups found that students "cared deeply about their schools and their learning and their grades," Belton said.
"The fact that many of them were struggling with school and their grades was deeply concerning for them and contributing to a lot of the anxiety that they were feeling," she said.
Belton encouraged decisionmakers to read the reports, especially the supplemental ones that include more student quotes on the subjects. In addition to learning from the negative experiences the students shared, she pointed to positives like new coping skills, increased gratitude for families and friends, an appreciation for school and the time to explore new interests and hobbies as pieces that leaders can build upon.
"I think there's a lot of hope in hearing what the students have to say in terms of how they've handled the pandemic," she said.
Student voices
Below are a few select quotes from high schoolers on subjects from the reports. To read more, see the full reports from WIPPS.
"I'm all virtual. The only major benefit of that is that I can kind of manage my own time, I guess. Like I get things, if I don't feel like I need to spend a lot of time on a certain subject, I can spend less time on it. And if I was in school, you'd have to, you know, spend as much time as you're in class, but I can kind of make decisions that are better for me."
"In-person days are a knowledge-dump. Teachers try to get in as much as possible and at-home days students are working on their own. We are supposed to ask questions [when at home] but the teachers aren't available — they are teaching the other half."
"I felt like I belonged more when teachers could see me in person."
"I have struggled with anxiety and depression. Being online increased it to a whole other level."
"When I really need help with my mental health, I'll talk to my parents. Recently though, I haven't really been, I haven't really been going to anybody. And I know that's kind of, that's not healthy at all. I've kind of been bottling things up recently, which is not good."
"If I had free access to mental health resources through my school, I would take advantage of it."
Share your opinion on this topic by sending a letter to the editor to tctvoice@madison.com. Include your full name, hometown and phone number. Your name and town will be published. The phone number is for verification purposes only. Please keep your letter to 250 words or less.