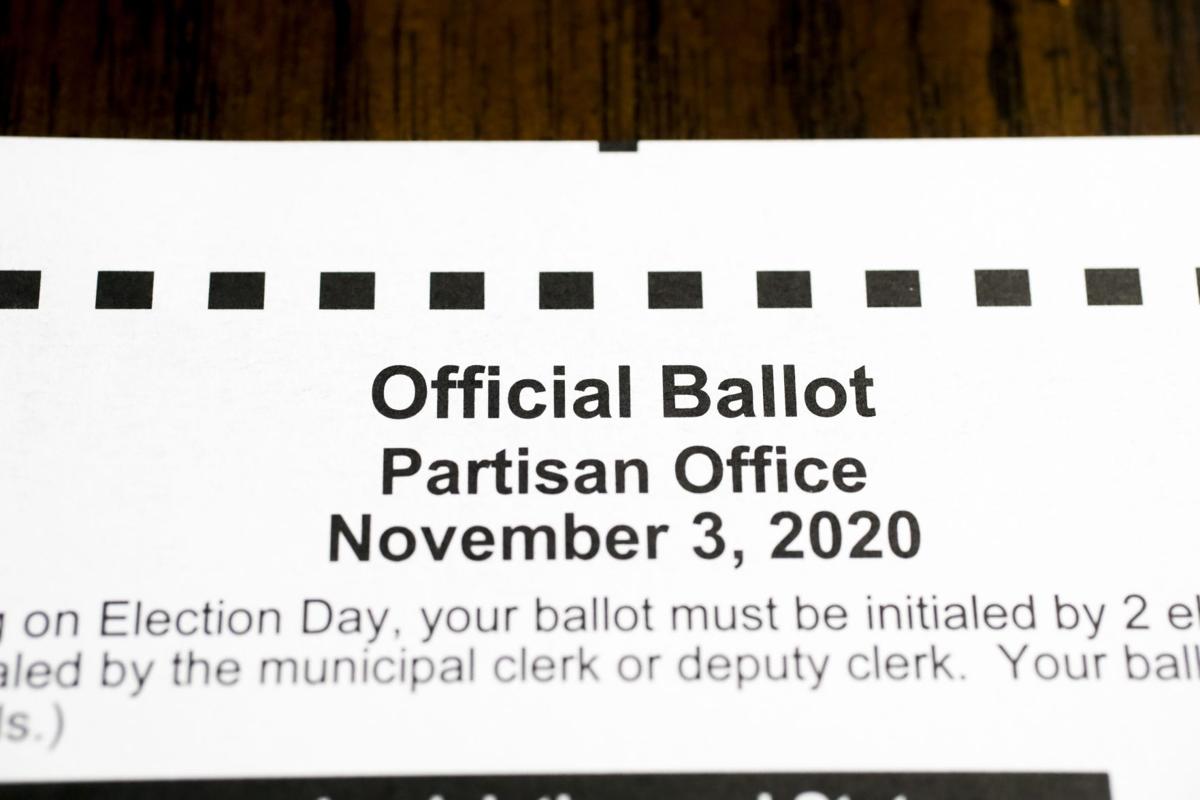 The top of the ticket is garnering the most attention leading up to the Nov. 3 election, but voters around Wisconsin will also have local decisions in front of them.
Beyond state legislative races, dozens of municipalities and school districts are asking voters to weigh in on questions from political issues like redistricting to extra funding for schools.
School district referenda
The largest referendum ask is here in Madison, where voters in the Madison Metropolitan School District have two "yes or no" questions on their ballot.
One would fund major renovations to the district's four comprehensive high schools, consolidate Capital High School and build a new elementary school, while the other would provide extra funds to cover annual operational costs.
Combined, the questions total $350 million, making it one of the largest-ever pairs of school district ballot measures in the state.
School districts have increasingly gone to referendum to fund operational expenses in recent years, with an April Wisconsin Policy Forum report finding nearly two-thirds of school districts around the state have had referenda approved to surpass state-imposed revenue limits since 2016. This past spring, voters approved 52 of the 60 questions on ballots, "marking the latest in a largely consistent trend of higher levels of voter approval for school referenda," the report found.
One-third of this year's operational questions are "recurring," meaning the districts would be able to surpass the limits in perpetuity after the years covered in the question expire. In Madison, for example, the district will have an extra $33 million above the revenue limit after 2023, with $6 million this year, $8 million in 2021-22, $9 million in 2022-23 and $10 million in 2023-24.
The other 20 are "non-recurring," meaning they only allow for extra funds for the years covered in the question. That's the case in the Oshkosh Area School District, which is asking for a total of $63.5 million beginning this year through the 2029-30 school year. Oshkosh is also asking its voters for $107 million to allow the district to build two new schools and update safety infrastructure at other buildings.
The Wausau School District is asking voters to approve $155 million in borrowing to build a new elementary school, an environmental learning center at the school forest and modernization updates at other buildings.
The smallest questions are in the Auburndale and Linn J6 school districts, both of which are asking voters to approve a recurring $200,000 operating referendum. Auburndale had 816 students last year, while Linn J6 had 148.
The smallest capital referendum question comes from the 545-student River Ridge School District, which is asking to issue $2.3 million in debt for an outdoor educational facility including athletic fields and site improvements. The 506-student Owen-Withee School District is asking for $3.15 million to build a space that would function as a kitchen, cafeteria and community multipurpose room as well as adding on to its agricultural and technology area.
Nonpartisan redistricting, other local referenda
Voters in more than a dozen counties, cities and villages across the state will see redistricting questions on their November ballots.
The advisory, nonbinding referenda, which seek to gauge support for a nonpartisan process for drawing district lines, are before 11 counties this time around, ranging from northern Wisconsin's Bayfield County to the state's southeastern Kenosha County, according to a referenda tracker from the Elections Commission.
These latest asks come after 17 counties have approved similar referenda in past election cycles, according to the Wisconsin Fair Maps Coalition.
Other referenda seek to allow the recreational use of ATVs, or all terrain vehicles, on area roads; increase local levy limits; confirm appointments of local officials; and more. One ask, from the city of Kenosha, seeks to get voters' opinions on whether the state should expand health care by accepting federal Medicaid dollars.
Meanwhile, one advisory referendum in Brown County wants to know whether voters would back a change in state statute to allow the local county boards to sign off on decisions from county health officers that would "impose county wide restrictions on citizens and/or businesses, or that require county wide closure of businesses."
The Green Bay Press-Gazette reported the question originated from a board vote in August after a member brought forward the issue, saying such a change would clarify state law and allow for needed oversight.
No other localities are posing similar questions to voters, according to the Elections Commission tracker.
Share your opinion on this topic by sending a letter to the editor to tctvoice@madison.com. Include your full name, hometown and phone number. Your name and town will be published. The phone number is for verification purposes only. Please keep your letter to 250 words or less.
Be the first to know
Get local news delivered to your inbox!