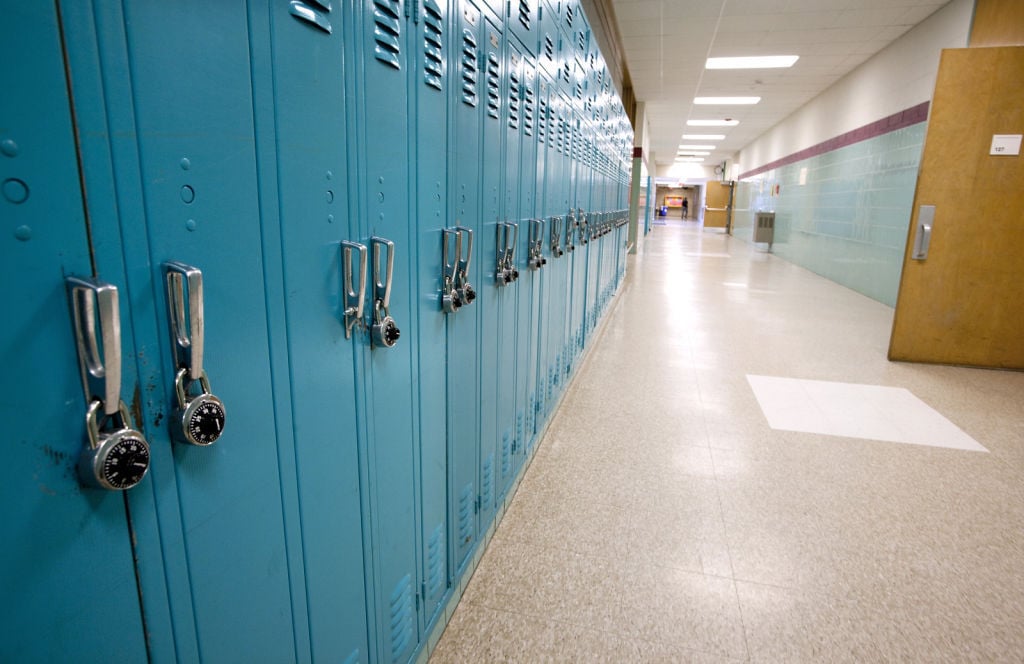 Public school enrollment is down 3% around Wisconsin for the 2020-21 school year.
The state Department of Public Instruction Thursday announced the annual "third Friday" count, taken annually on the third Friday of September and used as part of the determination for state aid to districts. While enrollment has declined regularly in recent years, the percentage has been between 0.2% and 0.5% over the past five years.
The drop in enrollment from 854,959 to 818,922, which comes amid the ongoing COVID-19 pandemic and uncertainty for schools in doing in-person or virtual instruction, is most significant at the 4-year-old kindergarten and kindergarten levels. Kindergarten enrollment dropped by 4.9% from 2019-20, while 4K was down 15.8%, according to the DPI release.
Neither of those grades have mandatory attendance under state law, giving parents more flexibility.
"Parents did have the option of holding their students back this fall or choosing not to sign up for 4K," school financial services director Dan Bush said in a press call following the data release. "Obviously more of them did than in past years.
"The concern that parents have, particularly in the younger grades, it's not something that should surprise anyone."
Grades one through 12 were down 1.9%.
That's a similar trend to MMSD, where 90% of the decline was attributed to 4K and elementary enrollment, while middle and high school numbers were down by a much smaller percentage.
The Madison Metropolitan School District revealed last Friday it had a 3.7% enrollment drop, or 1,006 students. The district's analysis showed the majority of those who left the district moved to another Wisconsin school district, but about 10% of the drop was attributed to homeschooling or a switch to a private or parochial school.
Enrollment in state-funded choice programs is up, but at a lower rate than in previous years. The statewide enrollment numbers for homeschooling and all private schools will be available in November, according to the DPI release, offering more detail on the schooling situation in Wisconsin.
"It's our first picture of the publicly funded side of K-12 education in Wisconsin," Bush said. "We'll get more of a complete picture in the weeks to come."
DPI also released the information on general state aid and revenue limits for districts for the 2020-21 school year. The general state aid number is based on the previous year's student count, while the revenue limit is based on a three-year rolling average to help limit the loss of funding if there is a large one-year decline.
Bush said that will help districts this year, but if enrollment stays low into next school year, it would begin to hurt districts more. MMSD chief financial officer Kelly Ruppel offered a similar explanation to School Board members on Monday.
"A three-year rolling average helps us in a year like this," Ruppel said.
In July, the district received a projection of a loss of about $5.5 million in general state aid, but the numbers released Thursday actually show an increase of $1.7 million from 2019-20 to this year. Ruppel explained Monday that aid increase, along with a larger-than-expected increase in the property value in the district, helps lower the local property tax rate in the 2020-21 budget.
"No revenue coming out of this, no new money, but really good news for the local taxpayer," Ruppel said. 
In the most recent MMSD budget proposals, the mill rate will either drop by 57 cents from last year, to $10.53 per $1,000 of property value — if the operating referendum fails — or increase by 1 cent from last year to $11.11 per $1,000 of property value, if the operating referendum is successful. The School Board is expected to vote on the two budgets at its Oct. 26 meeting. 
Share your opinion on this topic by sending a letter to the editor to tctvoice@madison.com. Include your full name, hometown and phone number. Your name and town will be published. The phone number is for verification purposes only. Please keep your letter to 250 words or less.