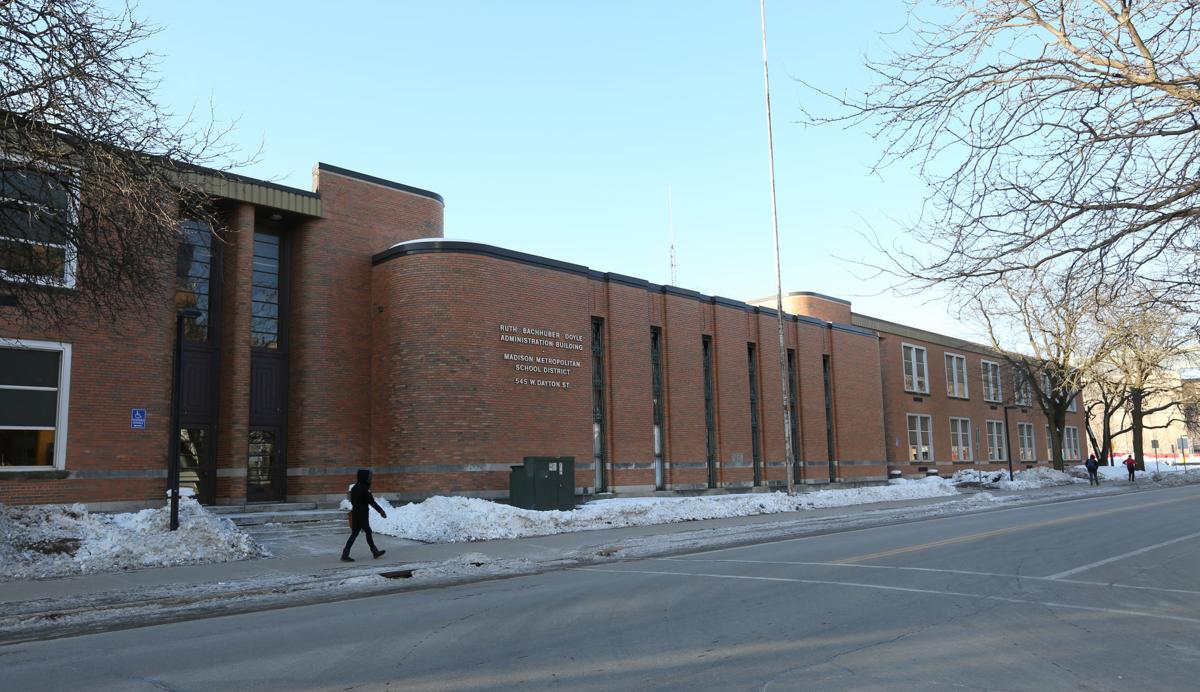 Editor's note: The Cap Times staff is working to provide answers to readers' questions about COVID-19 so they can make sound decisions about their health and daily lives. Find a form at the bottom of this article to submit questions of your own.
A group of Madison Metropolitan School District high school teachers are asking the district to move to pass/fail grades for secondary-level courses for the remainder of the school year.
A petition started Monday by three West High School staff members had gathered 83 signatures as of Thursday morning, many of them fellow MMSD teachers. Its authors cite benefits of equity, promoting mastery, meeting the need for academic progress and relieving stress in an "unprecedented situation" with schools closed "until further notice" under Gov. Tony Evers' order.
"We must recognize the extraordinary stress, anxiety, and uncertainty our students, families, and staff are experiencing," the petition authors wrote. "We believe moving to a Pass/Fail grading model centers the fundamental needs — physical and mental health, child care, financial strain — of all involved stakeholders while still promoting academic excellence and equity."
West High School instructional coach and learning coordinator Blair Feltham, chemistry teacher Jennifer Karlen and math teacher Jessica Sanner ask interim superintendent Jane Belmore to make the decision on the change, something some universities around the country have done as they shift to remote learning during the pandemic. The petition's organizers did not respond to emails requesting comment.
The Madison School Board has no policy on grading practices.
MMSD spokesman Tim LeMonds wrote in an email Thursday that pass/fail grading is among the options being considered, but district staff "have not come to a final decision."
"Our intent is to have a decision on this by early next week," LeMonds wrote.
Virtual learning has not been required to this point by MMSD, but is expected to begin April 6. Staff will have professional learning and planning time the week of March 30 through April 3, according to a district update sent out Friday, March 20.
"We will also be gathering student devices from buildings and preparing for times when families of students in grades k-4 can pick up a district device in a 'grab and go' format that still reinforces social distancing," the update stated. "As we continue to work on our plan to transition to Virtual Learning, it will be a requirement that all students have access to Google Education."
Under a pass/fail system, teachers would determine whether a student demonstrated proficiency in the course. If they did, they would receive a "passing" grade and full credit for the course while not affecting their grade point average.
The petition's authors wrote that it would encourage "students to experiment and improve without worrying about harming their GPAs."
"This can be especially useful during a semester that will be inherently experimental for many students and teachers," they wrote. "Pass/Fail allows grace for teacher grading practices and student errors in a new and unfamiliar environment."
It would also help students earn credits for classes toward graduation without stressing over the difference between an A or a B. State graduation standards only require a number of credits in various subjects, though MMSD requires students to achieve at least a 1.67 grade point average in the four core subjects of English, math, science and social studies to receive a diploma.
"We understand that students need to stay on track to graduate, and we believe that moving to Pass/Fail meets that need," the petition's authors wrote. "All students will still be able to gain needed credits. Meeting the need for academic progress towards graduation from MMSD should be the priority at this time."
Among the concerns could be how the pass/fail grades would look on students' transcripts as they apply to post-secondary institutions, something the petition's authors acknowledge but ask the district to "lead with other school districts to put pressure on the institutions that will be receiving and interpreting student transcripts."
The petition's authors also point to the opportunity gap in outcomes for white and minority students in MMSD, writing that "our existing practices advantage white middle class students," and "holding fast to them in a crisis, when an alternative is readily available, upholds racism."
"Pass/Fail allows students to earn credit by demonstrating proficiency, but doesn't require us to finely differentiate learning levels when we cannot guarantee equitable access to resources and time to learn," they state. "By moving to Pass/Fail, we can focus more support on students who have not yet demonstrated sufficient mastery for credit while offering enriching learning for all students."
Share your opinion on this topic by sending a letter to the editor to tctvoice@madison.com. Include your full name, hometown and phone number. Your name and town will be published. The phone number is for verification purposes only. Please keep your letter to 250 words or less.