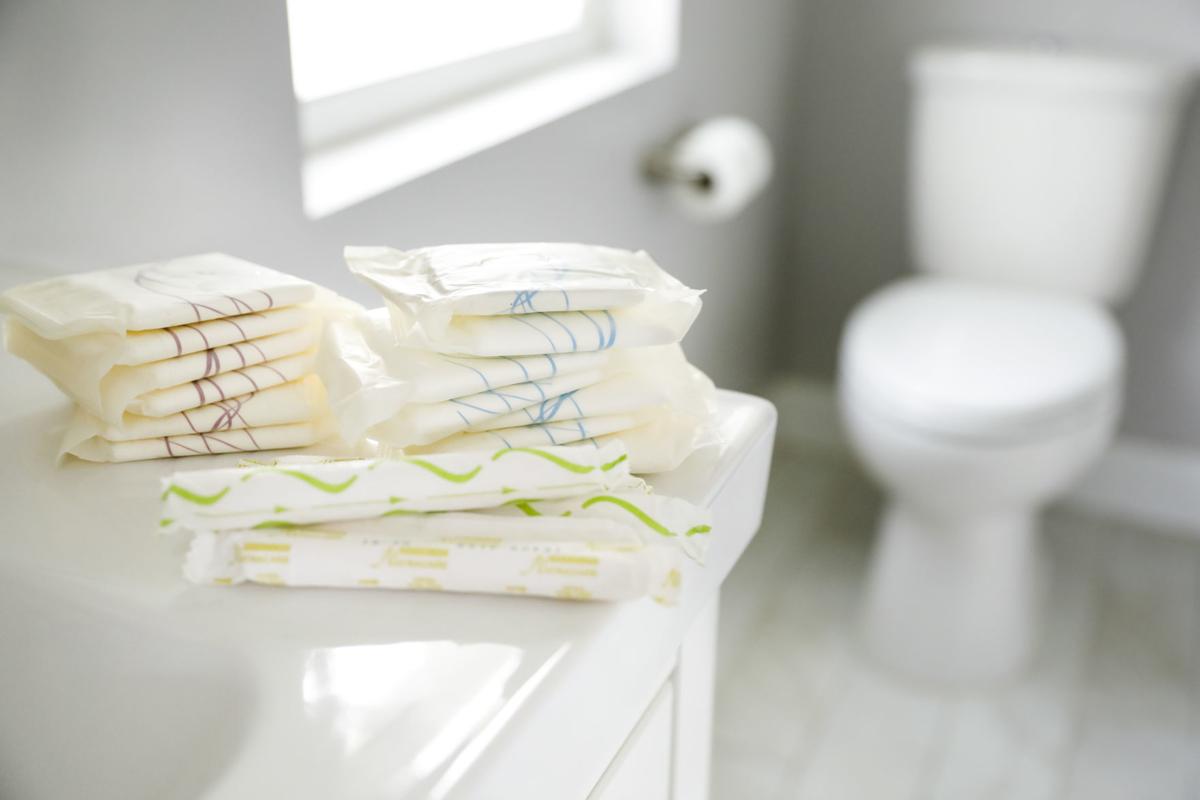 With businesses, schools and other establishments closed around the country, Maggie Di Sanza worries about how the COVID-19 pandemic has affected access to menstrual needs like pads and tampons.
The Madison Memorial High School junior started an advocacy organization, Bleed Shamelessly, in summer 2018 to focus on menstrual equity. She and the other students in her organization are worried that the subject, which they said society already hesitates to discuss publicly, is lost among the growing number of needs for people during social distancing.
"Periods don't stop for pandemics, you still get yours every month," fellow Memorial junior Anika Sanyal said Thursday.
The Bleed Shamelessly group has been collecting money and supplies and donating them to food pantries and community centers around the county to help out. Di Sanza said by the middle of next week they will have donated more than 1,000 "period kits," which include nine tampons and five pads. A GoFundMe had raised about $1,400 of a $2,000 goal as of Friday morning.
Recipients of the kits include Badger Prairie Needs Network, the Goodman and Lussier community centers, Sun Prairie and Oregon area food pantries and Planned Parenthood.
Sanyal and Di Sanza said using alternatives to pads or tampons can be a health hazard that leads to major problems — something the healthcare system doesn't need right now as it braces for the possibility of a rush of those with COVID-19, the disease caused by the novel coronavirus.
Just as its increasing the need for some of these products, the pandemic has created many others across the community and the world as people lose jobs, scramble to handle child care and work responsibilities or face the prospect of getting sick.
"Our government, our society, we have such a huge stigma against menstruation that we don't talk about it and we don't provide people with the period products that they need to stay healthy and thriving and productive during this really scary time for everyone," Di Sanza said.
But Sanyal said she gets a "really happy, wholesome feeling" when she interacts with people donating to this cause.
"There's so many different causes at this time and everything is equally important," Sanyal said. "The discomfort of not having access to menstrual products is something that does interfere with your everyday lives."
Di Sanza said it's been "inspiring" to see people recognize the importance of menstrual equity, an issue that she and Sanyal said is not talked about enough generally.
"Seeing the people in our community get genuinely excited about helping others and providing necessities to people, but also starting to talk about menstruation and destigmatize and issue that is so deeply not talked about in our culture is really, really refreshing and exciting to be around," Di Sanza said.
The methods for organizing and engaging the community have also changed during the pandemic, Di Sanza has found. The group has had to hone skills like writing to ensure they can still help people understand "the gravity of certain issues" without a face-to-face conversation.
"The whole point of activism is to be collaborative and think about the humanitarian side of everything," she said. "It's hard to do that when you can't interact with people directly."
Share your opinion on this topic by sending a letter to the editor to tctvoice@madison.com. Include your full name, hometown and phone number. Your name and town will be published. The phone number is for verification purposes only. Please keep your letter to 250 words or less.