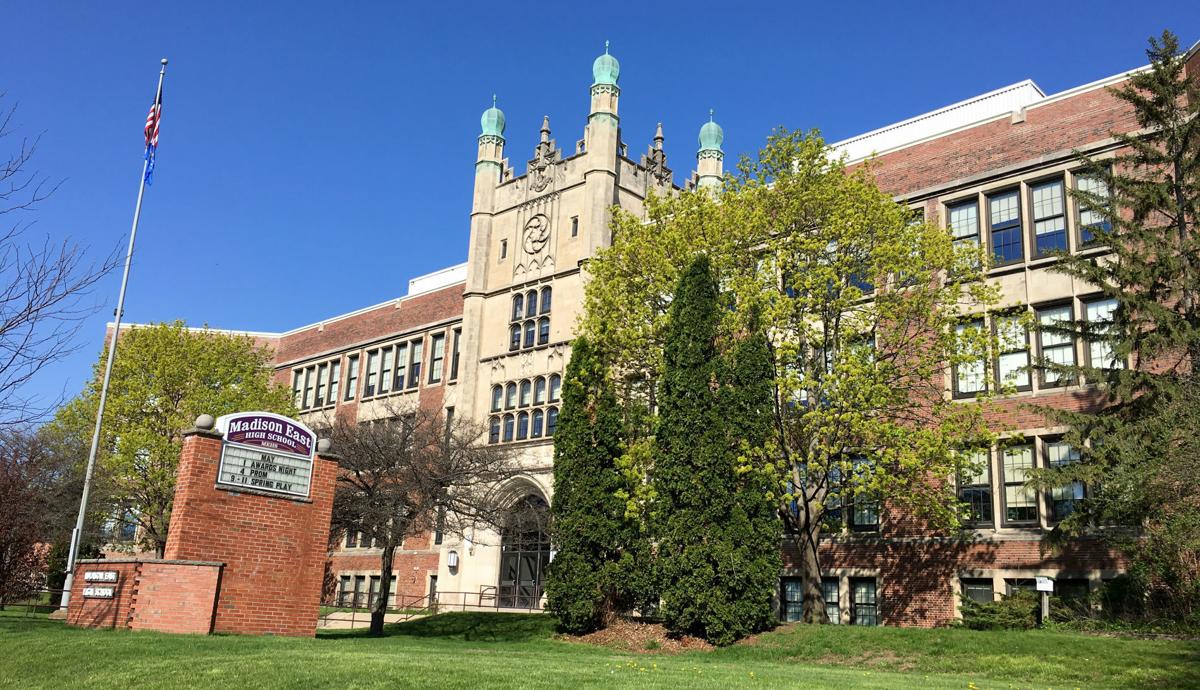 The day former East High School teacher David Kruchten resigned following his arrest for allegedly secretly recording students with hidden cameras in their hotel rooms on a field trip, Madison Metropolitan School District officials promised a review of policies and procedures.
"We take seriously our responsibility to understand every detail of this case to make sure that our system is as strong as it can possibly be to keep our students safe," then-interim superintendent Jane Belmore wrote in a Feb. 28 email. "Moving forward, the district has secured an external, independent third party to conduct a full review of the overall response including any related practices and protocols."
Over the summer, an attorney completed that review — much to the surprise of some of the families of victims, who were upset that they were not involved. Five parents spoke during public comment at the Oct. 26 School Board meeting to share their "disappointment and sadness," as one said, at communication from the district.
Families were sent a two-page "executive summary" of the review Sept. 28, which found there was "no failure on the part of district staff" to follow the district policies related to field trips or reporting child abuse. The summary also states that Kruchten violated policies by using his personal cell phone, and the reviewer found the district "acted appropriately when it waited to commence its own investigation until law enforcement completed its investigation and issued a Grand Jury Indictment against the former staff member."
But families have not been given the full report and were not interviewed as part of its creation.
"Feeling their voices heard might have helped healing," said one parent. "My family has felt forgotten and disrespected by the district throughout this process."
District spokesman Tim LeMonds wrote in an email that the district "prioritized supporting our students' emotional and psychological wellbeing, and determined interviews beyond those conducted in the criminal investigation would only serve to cause additional harm to students." He added that criminal investigations remain active and that "the internal investigation covered those areas identified by the Wisconsin Department of Justice as areas the district was allowed to address in order to protect the integrity of the criminal investigation."
Kruchten faces federal charges for attempting to produce child pornography and transportation of a minor with intent to produce child pornography, as well as state charges in Minnesota, stemming from the December 2019 DECA field trip when the hidden cameras were discovered. A final pretrial hearing is scheduled for Feb. 18, 2021.
Parents who spoke at the Oct. 26 meeting insisted additional harm came to their children for not being interviewed. While the names of those who spoke are public because it was a public meeting, the Cap Times is not naming them because it could make victims' identities easier to determine.
The parents said they had to reach out to the district multiple times to get any sort of response and only received the executive summary after new superintendent Carlton Jenkins spoke with them and asked for it to be sent.
"I have serious doubts that this report would've seen the light of day had parents not demanded repeatedly that it be shared," one parent said. "The district received the report in June and did not share it with the new superintendent, who was very kind and spoke with us, until September and not until parents, myself included, demanded it."
Another said that what they received was not helpful.
"If the two-page executive summary of that report that was released on Sept. 28 was intended to provide definitive answers to many of the questions that we still have about this case, I can assure you that it did not," the parent said. "It just generated more questions than it answered."
LeMonds wrote that the full report, which the Cap Times has submitted a public records request for, will be made public "after the criminal court cases have concluded."
"Our focus continues to be on supporting our East students who were on the trip," LeMonds wrote. "We believe these students are the real heroes in this case as they reviewed previous pictures and realized the same devices were in the rooms on previous trips. We remain committed to continuing to work with our students and families to support their healing and assisting them in moving forward."
While the summary states there were no violations of the district's policies and procedures, the attorney conducting the review recommended several changes, including giving district-owned cell phones to staff chaperones for student and parent communications and defining non-staff "authorized chaperones" and their expectations in policy.
"The Review revealed that it was the EHS chaperone's understanding that the EHS staff member was responsible for all aspects of the extended trip, while the chaperone was simply to do as directed," the summary states. "While there is a valid need to have a designated leader on an extended trip, that should not diminish a chaperone's responsibility to adequately supervise students on the trip. Such a definition should include reporting requirements."
The summary's "next steps" suggest revising the extended field trip process and updating the social media guidelines. They also include a sentence that one parent found especially troubling: "After these revisions are completed the matter will be closed, though we know closure for families will be longer lasting and dependent on the outcome of the criminal case."
The parent said, "victims and their families deserve better, current and future students deserve better."
"This reads as shifting all responsibility off the shoulders of MMSD," the parent said. "You had a role in providing closure and so far have failed."
Share your opinion on this topic by sending a letter to the editor to tctvoice@madison.com. Include your full name, hometown and phone number. Your name and town will be published. The phone number is for verification purposes only. Please keep your letter to 250 words or less.