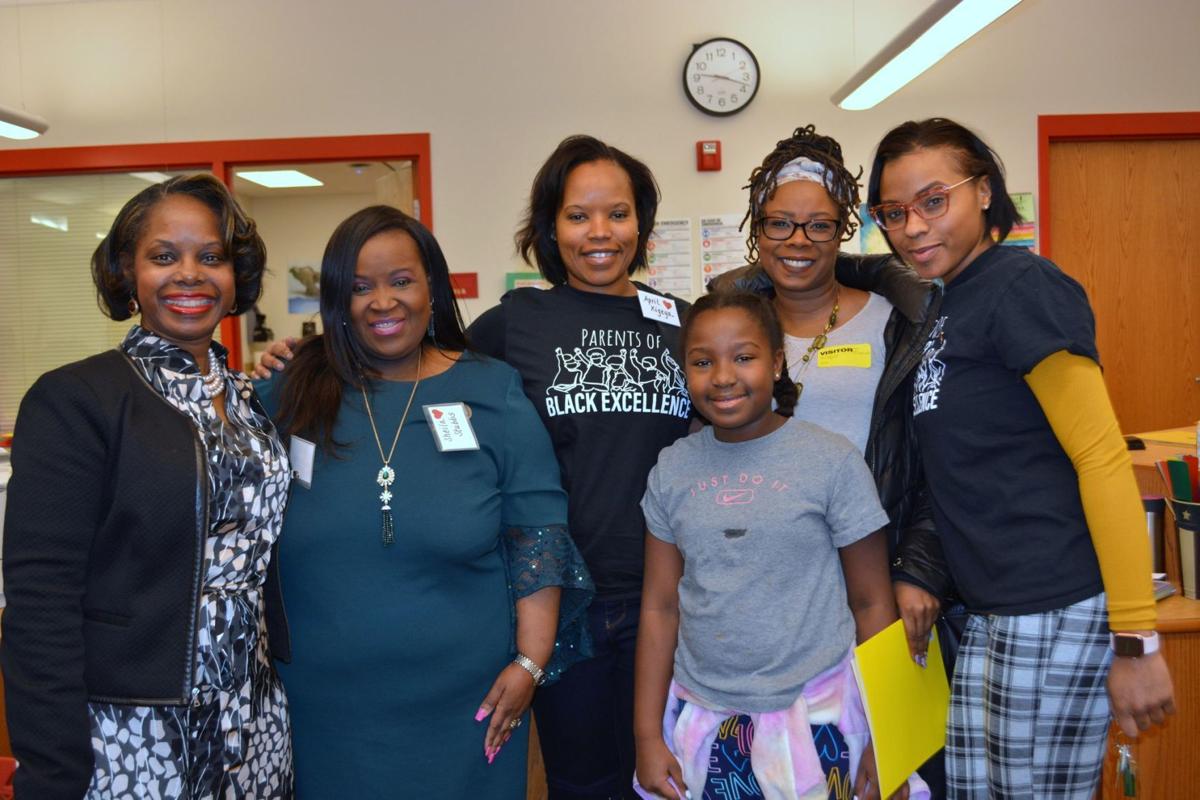 Desere Mayo was waiting quietly outside of Chavez Elementary School for her children a few years ago alongside a group of parents.
She decided to change the "quietly" part, walking up to fellow parent April Kigeya and striking up a friendship. The pair later teamed up to create an affinity group for Parents of Black Excellence at Chavez.
"Parents of Black Excellence is a group to support," Mayo explained in a recent interview. "We really want to support you."
The group formed in the 2018-19 school year, with "so many people" coming to meetings initially, though the membership has dwindled to a smaller, tight-knit group since then — so tight-knit that Mayo still participates, despite her three children now attending school in the Oregon School District.
"We didn't just make Parents of Black Excellence," she said. "We created a family of Black Excellence."
The group's focus is on providing support for the school's Black student population and their parents. They have worked on a variety of initiatives, including running the annual Read Your Heart Out event, pushing for more books with characters of color in the school library and creating a community to help parents feel welcome.
Kigeya and Mayo said the school's administration has been extremely supportive of their efforts. Principal Kelly Lawler wrote in an email that educators "need to partner with parents" as part of their job, and the group's meetings have "become one of my favorite parts of my job."
"So far we have increased the feeling of community amongst our Black families and scholars," Lawler wrote of the group. "We've opened up the doors to giving families more voice in their children's education. We've also been able to bring in more parents and community members to visit classrooms and read to classes."
Bringing people into the school was among the most important pieces for Kigeya and Mayo to offer students, with the school and district's limited Black staff.
"It's important for the kids to see Black leaders outside of football players or rappers, to know there are Black leaders right here in the community," Kigeya said.
The group also creates an opportunity for the children to get to know each other while their families are at the meetings, giving them another familiar face in the school building throughout the day, even if they aren't in the same classroom. Mayo hopes more families with Black children will see how much the group wants to help with whatever a student or parent needs.
"If your kid has a hard time with math and one of us knows math, we will help tutor," she said. "We want you to feel welcome in our school. We don't run it, but this is our school too. Don't feel like you just go here and feel like you're the minority."
Lawler hopes the group can "continue to grow and expand its impact in more ways," and Mayo has big dreams for affinity groups like theirs.
"I want to see it not just be in Chavez. I want to see it everywhere," she said. "I want this group to be in every school, in every district, go throughout the state. Especially in places where it's not predominantly Black."
Kigeya has found that while she was focused on her kids when she started the group, she "ended up benefiting as well," finding a support system of other Black mothers whose challenges she can identify with.
"There's a lot of things that we go through," she said. "We can't have a bad day, we can't get upset because then we're the angry Black woman. The expectations on us are so high, even within our own household."
Share your opinion on this topic by sending a letter to the editor to tctvoice@madison.com. Include your full name, hometown and phone number. Your name and town will be published. The phone number is for verification purposes only. Please keep your letter to 250 words or less.