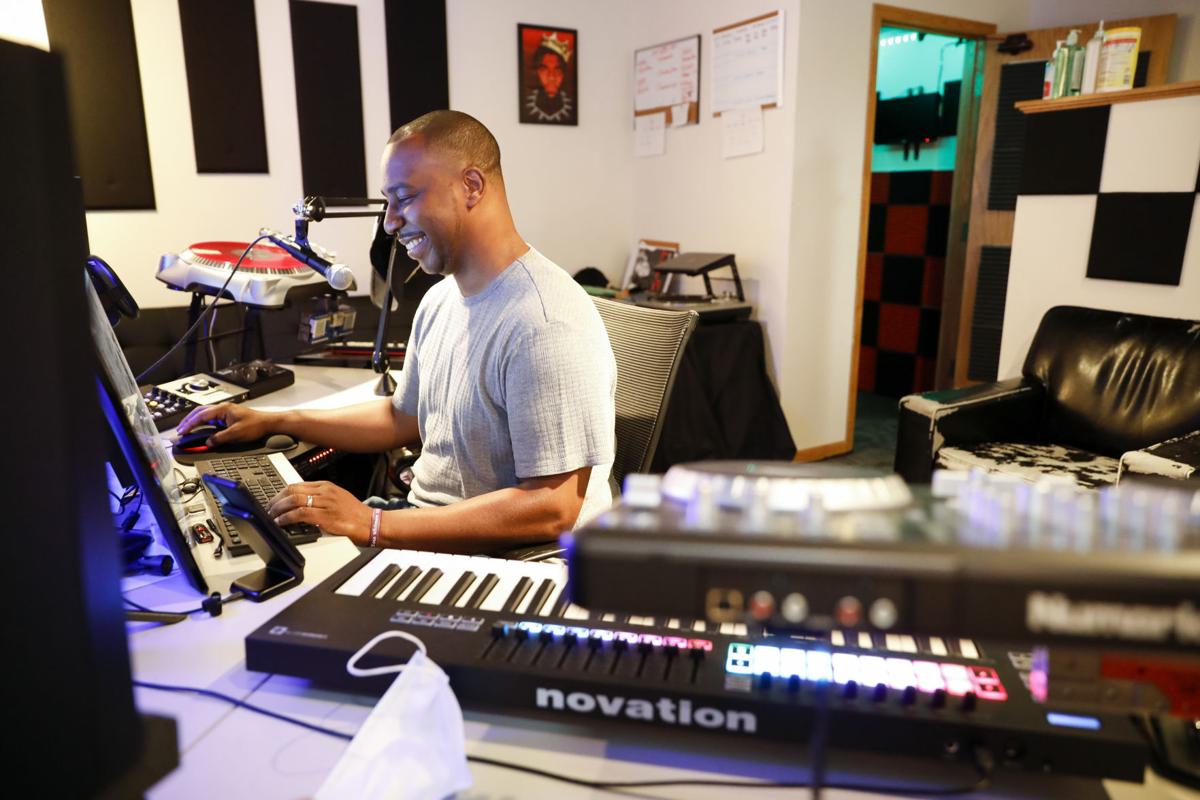 Corey Whitmore thinks it's time to add perspectives to the conversation around racial gaps in education. In introducing each episode of Pick Up The Mic, he makes that clear.
"This podcast aims to bring new voices into the conversation about how to eliminate racial disparities in education in the Madison Metropolitan School District," Whitmore says.
In an interview, he explained why those voices featured on the show are predominantly those of Black juniors and seniors in MMSD.
"There's been a lot of different initiatives that have been put out there, but you know the numbers are still the numbers," he said. "So that tells me that we should probably be going in a different direction."
The gap in educational outcomes between Black students and their white peers has been referred to over the years as the "achievement gap" and more recently the "opportunity gap." Black students are less likely to read at grade level, less likely to take advanced classes in high school and ultimately less likely to graduate, among other stark gaps.
Rainey Briggs, currently the Middleton-Cross Plains elementary education director and soon to take over as the Baraboo School District's superintendent, is a Madison native and one of the non-student guests featured on the podcast so far. He refers to the gap as a "belief gap."
"It's really hard for students to believe in themselves when others don't believe in them," Briggs said in an interview. "We have to ensure that kids know that we believe in them, that we know that they're more than capable... that would (make a) change on the achievement gap."
Whitmore said he wanted to include non-student voices like Briggs and One City Schools' Marilyn Ruffin to give "great framing and perspective" to what the students, who all remain anonymous on the podcast, had to say.
"The community leaders gave me a great framing on how some things work, why some things haven't worked, what are some important connectors to really make this change, to really try to continuously close the gap," Whitmore said.
Ruffin, the vice president of family and community initiatives at One City and a former Sun Prairie School Board member, said she was surprised initially when Whitmore reached out to her, doubting she had much to add to the conversation. But she found she had plenty to share.
Most important to her, though, is the opportunity to hear from students themselves.
"I want people to be able to take an opportunity to listen from a different perspective, to listen from the students," she said. "And act, because it's one thing to just push play, and then hit stop or hit pause. What are you going to do as a result of what you heard?"
Whitmore, who is the radio station manager at WWMV-LP 95.5 FM and a small business owner, has 13 episodes planned for this season, with five released so far. Episodes will come out weekly on Sundays through July 25, and can be found at pod.co/pickupthemicpodcast.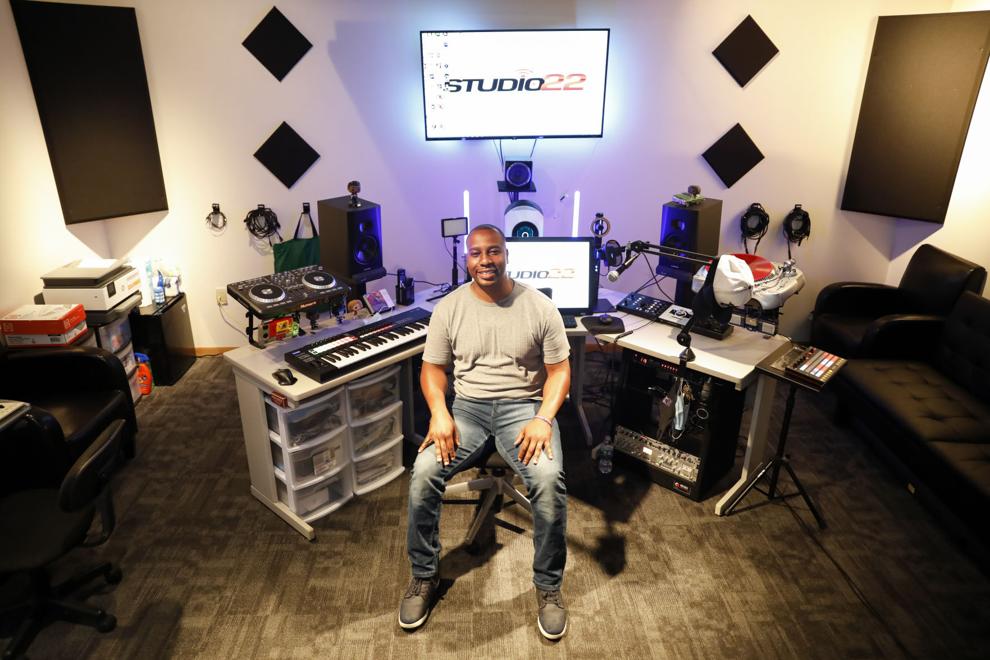 The podcast was funded through a grant, and Whitmore hopes another one can help him take a similar approach to suburban districts around Madison.
At the end of the run, Whitmore said he might put together a one- or two-page document outlining the recurring themes that could help guide the district's work toward closing the gaps. He pointed to the end of each episode, when students highlight teachers that stand out in their school careers, as a chance for educators to learn from what connected with the students.
"It's not going to be a one-off as far as, if we fix this (one thing), then the gap is closed," he said. "It's going to be a holistic process of really taking into account what's going on inside the school, that experience, how to work in community which is an episode that is coming up, and also looking at testing.
"There's a lot of different layers to it, and it's definitely going to take a comprehensive set of ideas to really tackle it."
"I connect with this person, I know this person really cares and understands me," the student said. "If I fall down, I feel like they're going to help me back up. Not a lot of my teachers wouldn't do that, but it's harder to ask for that when you don't have that connection."
Share your opinion on this topic by sending a letter to the editor to tctvoice@madison.com. Include your full name, hometown and phone number. Your name and town will be published. The phone number is for verification purposes only. Please keep your letter to 250 words or less.