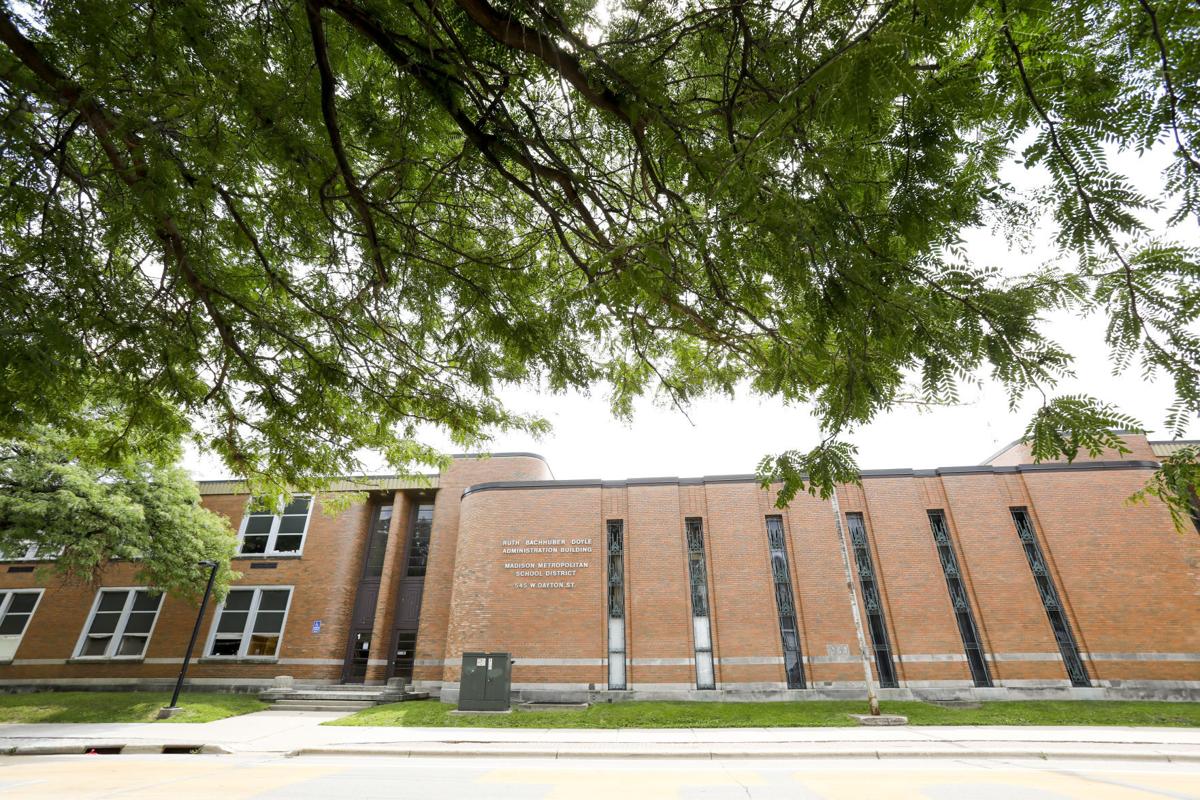 Emma Bradley is starting her first job out of college this fall when she takes over a kindergarten class at Mendota Elementary School.
It will be a different start to her career than the generations of teachers who have come before as the Madison Metropolitan School District begins the year entirely online.
"It's nice because you don't have to worry about your physical classroom space right now, it's more thinking about what's best for the kids. But it's kind of weird," Bradley said. "Every teacher has this Pinterest board of what they want their classroom to look like and that's all gone by the wayside."
Bradley is one of 243 new teaching staff hired in MMSD this year amid the ongoing COVID-19 pandemic, according to an email from employee relations specialist Najjah Thompson. The new staff includes teachers, counselors, social workers and instructional coaches among other positions facing the challenge of getting to know their colleagues and students without in-person meetings.
District staff implemented a series of summer "virtual coffee" sessions for new educators and held their formal orientation last week. Thompson and others also helped some of them determine where to look for housing and what it meant to be coming to Madison.
Lachele Fisher, MMSD's director of professional learning, said she and Thompson had started discussing collaboration between the professional learning and human resources departments prior to the pandemic. While they had been planning "some amazing in-person opportunities" to create a sense of community among new staff, they had to shift them online.
It was especially important for teachers moving to Madison from around the country.
"We wanted to be sure that we help these new educators coming into Madison and Wisconsin understand the lay of the land, understand our ways of working, understand the community at large," Thompson said.
Bradley, for example, went to school at Miami (Ohio) and is from the Detroit area. Devalyn Rogers, who will begin as a seventh-grade humanities teacher at Cherokee Middle School this fall, was teaching in Houston, Texas, before moving up here for the new job.
Both said Thompson and their new colleagues have been extremely helpful in aiding their move during a pandemic.
"It's been a super easy transition," Rogers said. "The only thing that was difficult was the actual trek from Texas to Madison."
Fisher said they had mentors meet their new mentees earlier than ever, even if it had to be virtually, and made sure the coffee chats over the summer had themes like one for LGBTQ+ staff and another for Black educators to help spark connections.
"Really starting to help people have access points to each other since you can't just walk down the hallway into your colleague's classroom," Fisher said.
She said through the process, they've realized that virtual tools like Zoom can be useful even in non-pandemic conditions, as it allows teachers to meet from wherever they are.
"I don't know why we haven't been doing virtual coffees all along," Fisher said. "We don't need to wait until they arrive at the end of August in order to engage them virtually from across the nation and across the world."
She and Thompson are hoping the early work will help reduce turnover.
"Teachers stay when they feel like they belong, when they feel like there's a relationship they have with colleagues and with families," she said.
The effort worked for Rogers, Bradley and Jacqueline Hargrove, who will be a second-grade teacher at John Muir Elementary School this fall after graduating from UW-Whitewater in May. The orientation and conversations "made me feel like I have a voice and I have the ability to feel like I belong to MMSD and to the school that I'm going to be at," Hargrove said, even as the prospect of starting the year is "overwhelming" in many ways.
"Hearing about all the movements and the upcoming processes and views toward teaching and anti-racist teaching, it's made me feel welcome," she said. "Identifying as a Black woman, that's made me feel supported."
Rogers said she's excited to see the focus on Black Excellence in Madison, calling it "quite refreshing" to see the concept written down as a goal along with plans for anti-racist teaching.
"We can impact our students and families, especially those of color and Black," she said. "I'm just extremely proud to be a part of that."
As they approached the start of an unprecedented school year, all were optimistic about how they could build community with their students and families without meeting them in-person, even as they acknowledged the uncertainty ahead.
"There's so many logistics you can get caught up but at the end of the day what's going to be best for the students in front of you might have to come during the first week once you meet them," she said.
Share your opinion on this topic by sending a letter to the editor to tctvoice@madison.com. Include your full name, hometown and phone number. Your name and town will be published. The phone number is for verification purposes only. Please keep your letter to 250 words or less.
Be the first to know
Get local news delivered to your inbox!