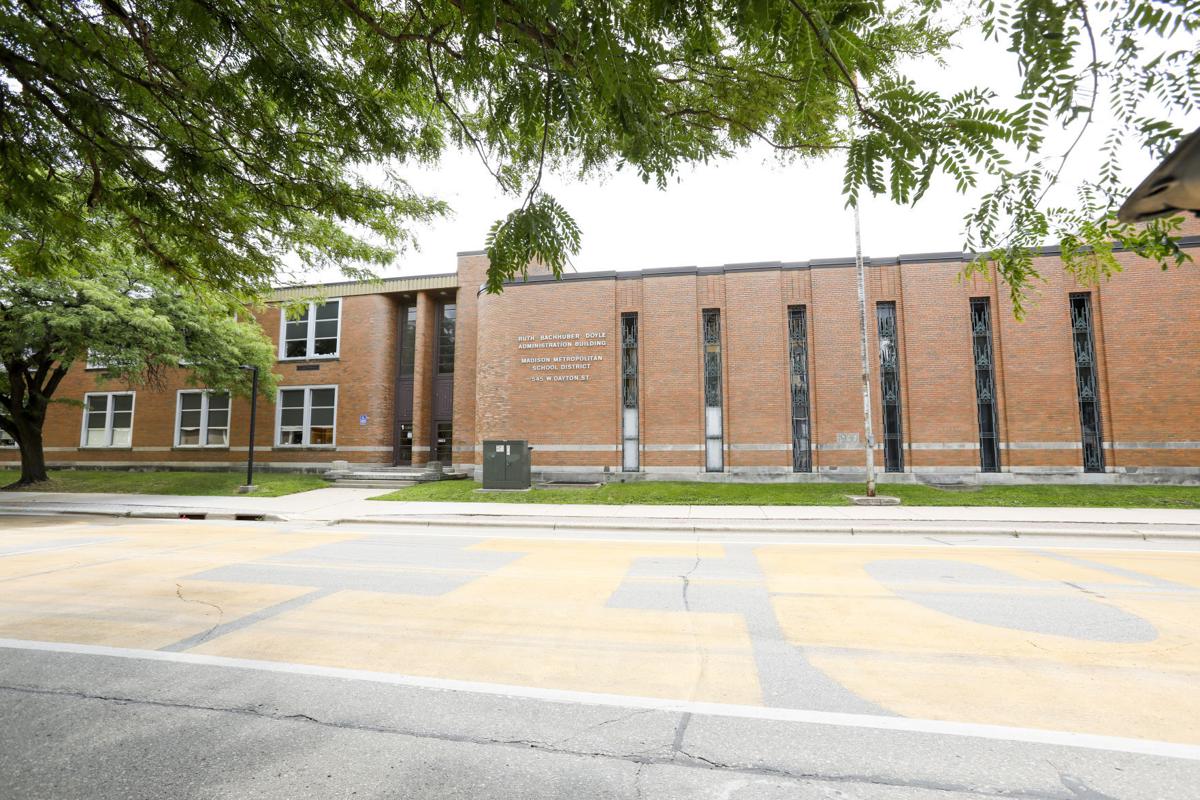 A change in how teacher contracts were presented upset some Madison Metropolitan School District educators in the middle of Teacher Appreciation Week.
MMSD administration sent out contracts for next school year this past week, an annual practice in early May. In past years, those contracts included the expected salary increase based on the "steps and lanes" advancement, which is part of the Employee Handbook.
This year, however, the salary appeared the same as what staff are making this current year. While the district has said it will send out notifications of any salary bumps in the preliminary budget if and when they receive School Board approval at the end of June, some staff are concerned about signing the contract.
"The Board has always provided this step increase in contracts for the subsequent school year," MTI communications specialist Michelle Michalak wrote in an email Friday. "There is no need to change this, and, in fact, the annual step increase is provided for in the Employee Handbook now in force."
Budget conversations so far have indicated plans to fully fund the longevity increases and the maximum allowable base wage increase of 1.23%, but some staff worry that signing a contract with this number would allow the district to change those plans. State statutes covering teacher contracts state these spring contracts include "fixing the teacher's wage."
Madison Teachers Inc. filed a grievance Friday, after advising staff Thursday to hold on to their contracts "until further notice." According to state statute, staff must return their contract to the district's human resources department by June 15, or their position is considered vacant. That deadline is two weeks before the board is expected to approve the preliminary budget.
"MTI is aware of the issue with MMSD denying your step increase on your 2021-22 teaching contract," the union told its members, calling it a "disrespectful action." "These contracts violate the MMSD Employee Handbook and MTI is investigating legal recourse for this illegitimate action."
MMSD spokesman Tim LeMonds wrote in an email that the change in wording "is the result of our district leaders being sensitive to questions posed last year by Madison Teachers Inc. (MTI), as we worked through the unique circumstances associated with a sustained pandemic."
"Last fall … MTI brought to our attention the perception MMSD was in breach of our contract because the 2019-2020 contracts given to staff listed salaries the Board had not yet officially voted to accept," LeMonds wrote. "It was later determined MMSD administration did not have the authority to include expected salary increases in staff contracts prior to the Board approving the budget through an official vote, as was previous practice."
The note from human resources on the contracts sent to staff stated the current salary number "indicates that you will make no less than your current salary placement in the upcoming year."
LeMonds said the contract change is part of an effort to improve communication between the entities.
"We appreciate MTI for bringing this matter to our attention, as we are making efforts to work with them collaboratively to minimize miscommunications," he wrote.
MTI's grievance "demands that MMSD reissues" the teaching contracts to reflect the annual step increases. 
"It is our hope that we can resolve this matter through the grievance procedure in the interest of both parties," the grievance states.
Michalak pointed to other instances of the district approving funding ahead of the annual budget like multi-year contracts, and said staff did not receive notice of this change in practice.
"If the administration is willing to violate long-standing norms, and its own Handbook, what else will be taken away from them at administration's whim?" Michalak wrote. "No notice was provided or given until teachers received these contracts and a letter with a brief explanation."
Share your opinion on this topic by sending a letter to the editor to tctvoice@madison.com. Include your full name, hometown and phone number. Your name and town will be published. The phone number is for verification purposes only. Please keep your letter to 250 words or less.