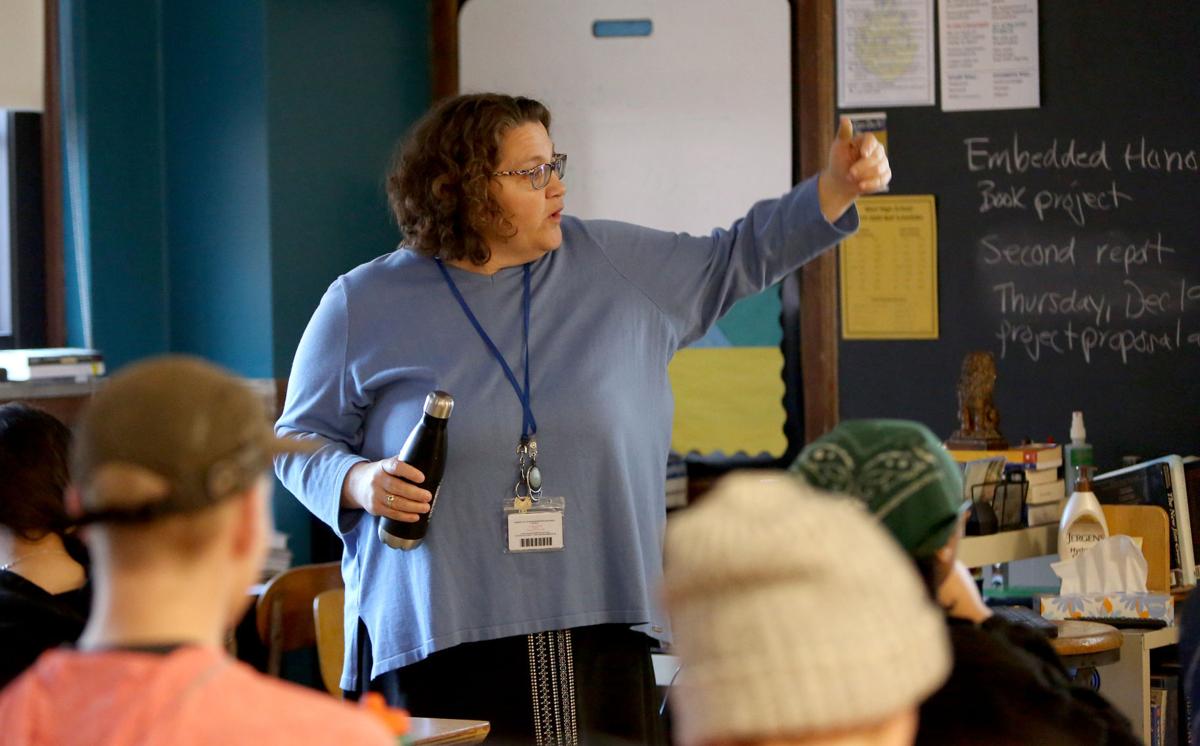 The Madison Metropolitan School District will ask state officials for an exemption from a teaching evaluation state requirement for the 2020-21 school year.
The School Board unanimously approved seeking a waiver from the Wisconsin Educator Effectiveness System after more than 100 people advocated for such a move to the board.
Staff had initially recommended against the waiver in a memo to the School Board, but superintendent Carlton Jenkins said early in the meeting he supported applying for the waiver. Jenkins said that amid challenges like virtual learning, the pandemic and the movement for racial justice, the district could use its own internal evaluation processes.
"We have come to the conclusion that the tool for Educator Effectiveness just doesn't align with where we are right now," Jenkins said.
Staff will still be evaluated if the waiver is approved, but it would not be under the same requirements and in the same manner as under Educator Effectiveness.
Wisconsin instituted the Educator Effectiveness requirement in a state law in 2011, with all districts using it to evaluate teachers and principals with a focus on growth. As described by the state Department of Public Instruction, it is "a performance-based continuous improvement system designed to improve the education of all students in the state of Wisconsin by supporting guided, individualized, self-determined professional growth and development of educators."
This year, however, as school will remain virtual for at least the first semester, DPI provided guidance and reduced the number of "focus components" in the evaluation from 22 to eight, which MMSD staff said they could support using the two Educator Effectiveness Strategists on district staff.
"Our proposed adjustments already provide us with needed flexibility," executive director of professional learning and leadership development Jorge Covarrubias wrote in a memo to the School Board. "Principals will still be coaching, providing feedback and evaluating teachers even if a requested waiver is approved. Seeking a waiver does not mean these activities will be discontinued."
Despite that, the board received 112 written submissions in support of the waiver request, and one teacher spoke during the public input session of the meeting to echo the concerns expressed in those submissions. Julie Young, in her seventh year teaching in MMSD and 11th overall, said that though she is "proud" of her work this year, she is worried about the evaluation system as its requirements could prove an additional burden in an already challenging year.
"My family and I, we're barely making it right now," said the mother of a second-grader and 9-month-old. "I am worried that Educator Effectiveness is going to be what puts me over the edge, and I know a lot of my coworkers with families or other responsibilities have the same feelings."
Board members hoped the waiver would help ease teachers' minds.
"It's pretty clear that our staff are under an inordinate amount of stress right now," board member Cris Carusi said.
Board members also expressed an interest in a long-term conversation about Educator Effectiveness and how it affects staff, which they expect to take up later this school year.
Share your opinion on this topic by sending a letter to the editor to tctvoice@madison.com. Include your full name, hometown and phone number. Your name and town will be published. The phone number is for verification purposes only. Please keep your letter to 250 words or less.