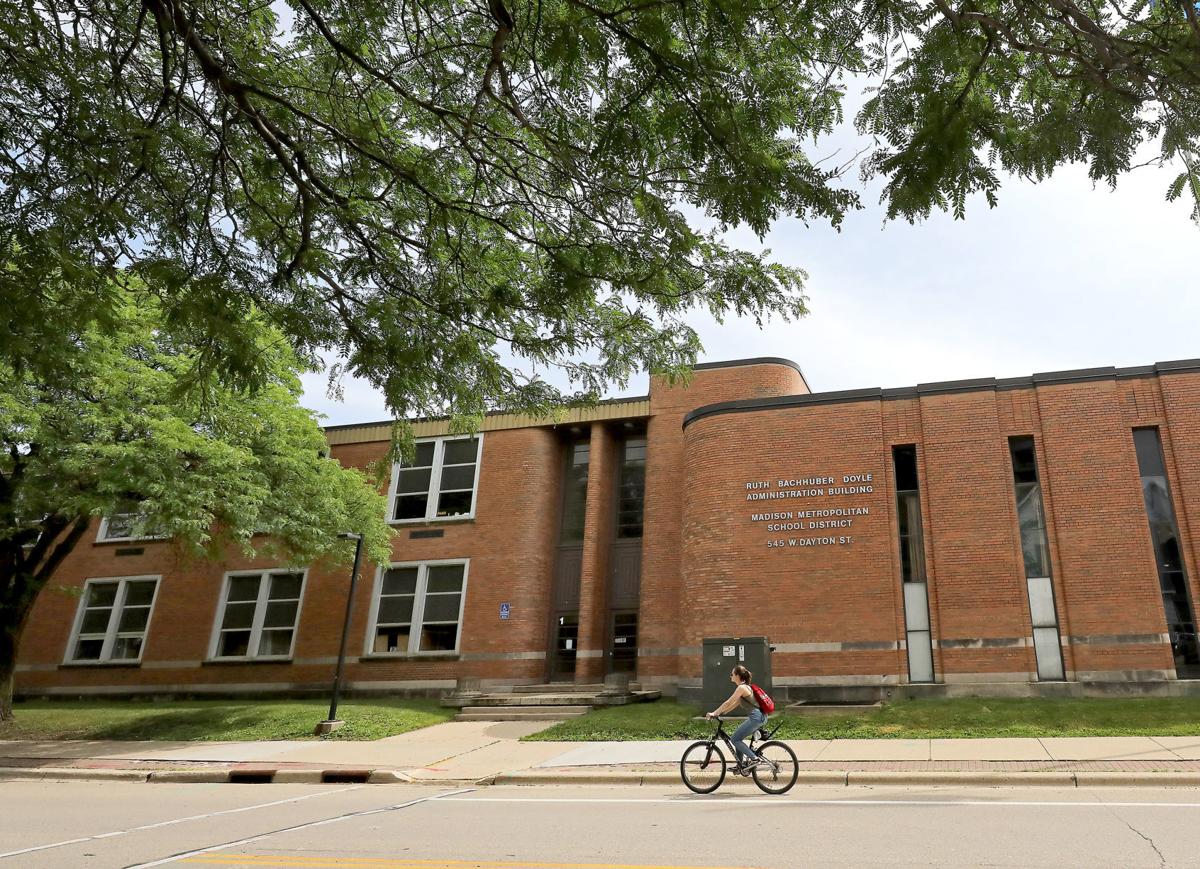 Changes to the Madison Metropolitan School District layoff, support staff hiring and hazard pay agreements with staff could be coming later this month.
Among the changes is one that would allow the district to choose who is laid off and designated as surplus staff based on qualifications rather than seniority. That is among a slate of administrator-proposed "preliminary recommendations" the board discussed Monday night during an Instruction Work Group meeting, with a vote anticipated at the full June 29 meeting.
According to a memo from staff, a review committee of eight administrators and eight staff representatives reached consensus on three items but did not do so on a host of others, including the layoffs. MMSD chief of human resources Deirdre Hargrove-Krieghoff said they plan to continue discussing the recommendations with Madison Teachers Inc. throughout the month.
"We understand that we still have about a month to meet and continue to work through coming to some consensus," Hargrove said. "Our team is committed to doing that."
MTI President Andy Waity wrote in an email to interim superintendent Jane Belmore and School Board members that MTI leaders were "shocked" to see the recommendations on the agenda Monday and hadn't received any notice that the board would be discussing the handbook changes at the meeting.
"In fact, due to the pandemic and the lack of a Superintendent, we were under the impression that all Employee Handbook review work was suspended for the time being," Waity wrote. "Then, last week, (Director of Labor Relations) Heidi Tepp scheduled a meeting with us on May 26 to share these ideas."
The measurements for qualifications under the proposal could include certifications, demonstration of competencies, Educator Effectiveness scores, trainings, cultural competence, language proficiency and experience, according to the memo.
The change would be aimed at diversifying the workforce, a habitual problem in MMSD, where non-white staff members are underrepresented compared to the makeup of the student body. It would also allow the district to be more "nimble" with its budget, Belmore said Monday.
"In addition to putting students at the center we've had to consider the budget," she said.
Hargrove-Krieghoff said that under current language, staff of color could be the "majority" of those affected by any layoffs required by possible budget cuts as the COVID-19 pandemic creates ongoing uncertainty. Board member Cris Carusi urged administrators to come to consensus with staff representatives.
"As a board, I do not think it is wise for us to use a public health crisis to push through changes in the employee handbook without achieving consensus," Carusi said. "We need to ensure that we're keeping our employee voices at the forefront."
Layoffs would also be allowed to occur throughout the year with 30 days notice rather than only at the end of the school year, which is the current practice.
Employee concerns include that the criteria are "too subjective and not sufficiently defined," while seniority is "completely objective," the memo states.
"It could have a negative impact on staff retention since staff will not feel valued," the memo states as a concern. "Modifying the timing of layoffs negates the protections provided by having an annual contract."
Waity said MTI was not commenting on any specific positions on the topics given ongoing negotiations.
"While we have significant concerns about a number of the revisions being suggested by Administration, we have asked to have an MTI-MMSD workgroup meet to discuss some of the ideas over the summer to see whether consensus recommendations could be reached," he wrote to the board. "We are currently working to schedule a follow-up meeting with the District next week, which makes this agenda item even more surprising."
The consensus items are administrator benefit contribution increases, teacher personal leave authorization and a pair of policies related to substitute teachers. The rest, which the group did not reach consensus on, include hiring in support units, hazard pay, emergency closures and the handbook review process itself.
The memo includes the recommendations from Belmore on each item, the rationale for that change and the employee concerns.
One proposed change would require the district to revise the handbook at least every two years, a change from the current annual revision it requires. It could still be updated "as needed" within that two-year period.
"We're trying to get a more manageable review process in place for administration and actually live with an existing handbook so we can better understand where those changes need to happen," Hargrove-Krieghoff said.
Share your opinion on this topic by sending a letter to the editor to tctvoice@madison.com. Include your full name, hometown and phone number. Your name and town will be published. The phone number is for verification purposes only. Please keep your letter to 250 words or less.
Be the first to know
Get local news delivered to your inbox!