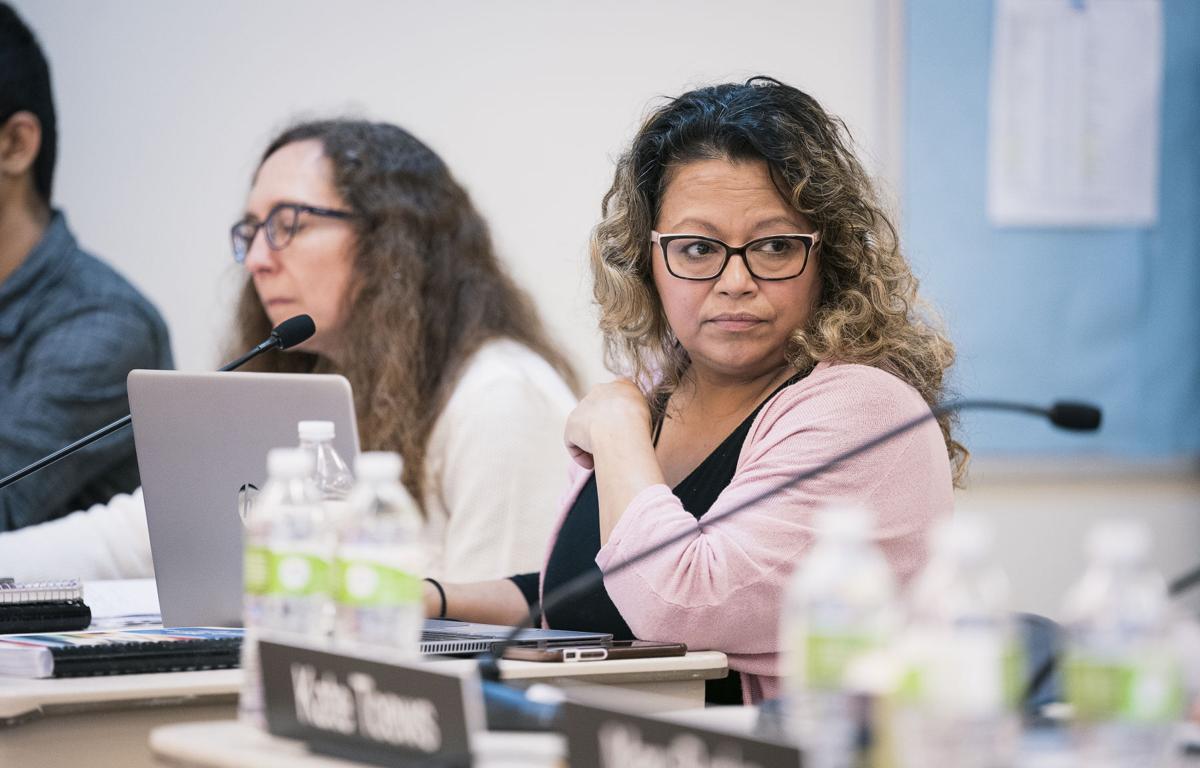 The Madison Metropolitan School District is in a grace period of sorts in determining what safety and security at its high schools will look like without school resource officers.
The group has met three times, with its most recent meeting on Sept. 10. Thursday's meeting, which can be viewed live or after it's completed on the School Board's YouTube channel, begins at 5 p.m.
"We've had some critical conversations about what school safety means and for who," said co-chair and School Board member Savion Castro. "Unpacking the concept of who feels safe and who doesn't feel safe."
The 29-member committee's charge is to examine the safety and security options for high schools following the removal of the SROs, as well as the disciplinary disproportionality that exists in schools. SROs had been stationed at each of the four comprehensive high schools for more than two decades.
The group's initial discussions centered on the concept of safety, and they also have reviewed recommendations from a 2018 ad hoc committee. Thursday, they will focus on restorative justice.
"(I am) really looking forward to that conversation because that's really the meat of things," co-chair and School Board President Gloria Reyes said.
The committee is expected to report back to the full board by December, Reyes said, though its work will not necessarily be complete at that point. The initial timeline had called for a report to the board by September, but with school buildings closed, Reyes said the group has time to "be thoughtful about the process, thoughtful about how we're going to move forward."
"If we were in school right now, we would be moving with a sense of urgency on implementing these strategies, so we would be having a different conversation right now if students were in school," she said. "We would have to have those conversations and move quickly. This time really allows us to take some time, reflect and let people really deal with the immediate crisis at hand right now, and that is educating our students during virtual (learning and) the COVID-19 pandemic."
With an unknown timeline for a return to in-person school, however, Reyes acknowledged the group still needs to move toward recommendations, as the district has to have a plan in place when that occurs.
She's hopeful the next few meetings will illustrate a "collaborative approach to safety and security in our schools that brings in community voice" featuring "some innovative public safety strategies that do not include relying on law enforcement to solve some of these complex social issues." She acknowledged that law enforcement "does play a role in some high-level situations," but is excited to see how the district's partnership with the Madison Police Department will change in the future.
"I already knew that (safety) was very complex, but I think what I learned was that we all want the same thing and that is the safety and security of our children, our students, our staff and teachers," she said. "We all want that, we just have different approaches to get there."
Castro said he looks forward to how the district repurposes the more than $750,000 that would have gone toward the SRO contract over the next two years to instead fund "proactive strategies to keep the whole student safe." He so far has learned about behind-the-scenes efforts that should be more pronounced in district policies and practices, he said.
"There are a lot of informal networks of staff and students that already do a lot of prevention and de-escalation work that we have to acknowledge and empower in our policies and practices," he said. "A lot of the conflict is between specific individuals or specific groups of students. That requires a lot of contextual knowledge within the school building."
At the group's Sept. 10 meeting, members discussed their various views of safety. Marques Flowers, a positive behavior support coach at Memorial High School, said the district needs to focus on relationships between staff and students, which he said includes a connection for students to the curriculum. But, he added, it won't be easy.
"If we're going to create real safe environments, it's expensive," he said. "We're going to have to invest in more resources in the way of reducing class sizes so that the adults that are working with our kids, our classroom teachers are actually able to build real relationships with kids and families. It's hard to do that when you've got five sets of 30, every day, sitting in front of you."
Former MPD chief Noble Wray spoke about how "safety is beyond those walls" of the school and stressed the importance of community connections.
"Safety, security, having home support, having the support that transcends not only at home but connects with the security guard, the teacher. It really has to be holistic," Wray said. "We can't do it just within the confines of our school building, the bricks and mortar."
Share your opinion on this topic by sending a letter to the editor to tctvoice@madison.com. Include your full name, hometown and phone number. Your name and town will be published. The phone number is for verification purposes only. Please keep your letter to 250 words or less.