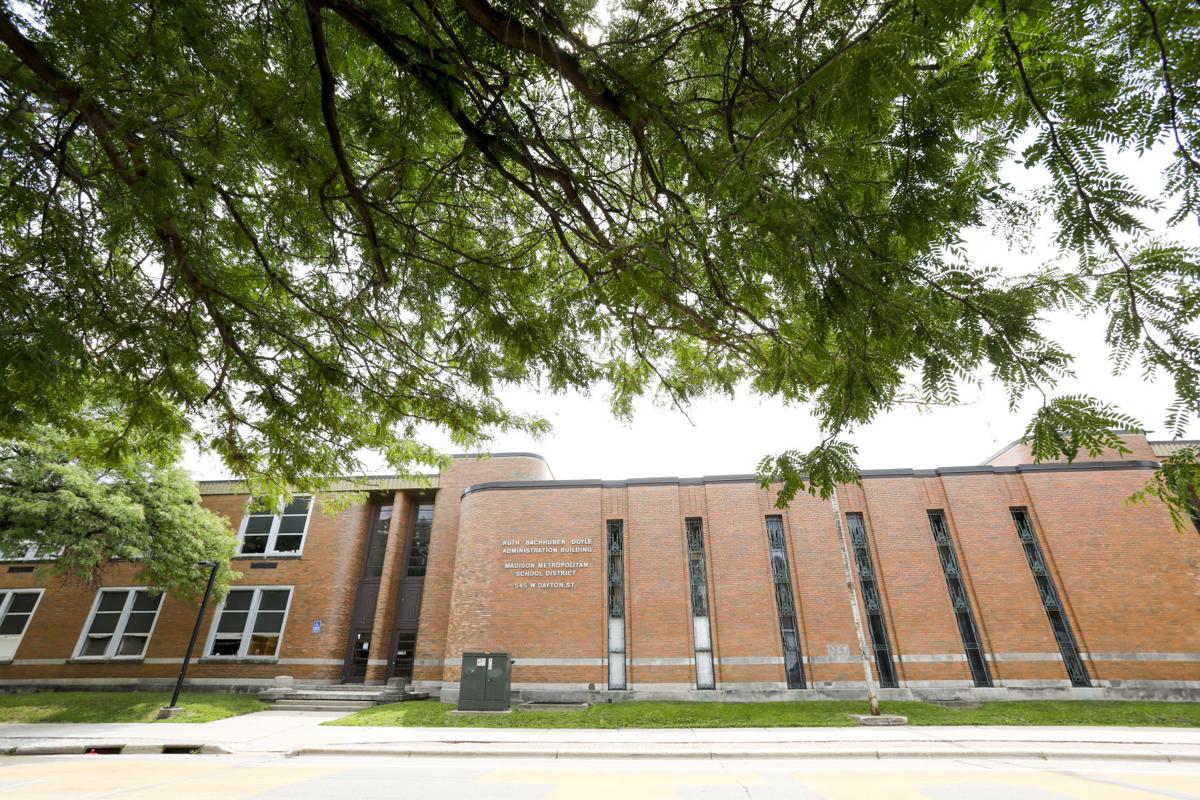 Madison Metropolitan School District officials are getting closer to a final budget for the 2020-21 school year as the School Board's deadline for approval approaches at the end of next month.
While unknowns remain as the COVID-19 pandemic continues, officials are more confident in certain revenues than they were in June when the board approved its preliminary budget, expecting an extra $6.3 million over what was included two-and-a-half months ago.
"We know a little bit more than we did in June, but we're still facing many unknowns," board member Cris Carusi said Monday during an Operations Work Group meeting.
Most of the projected increase comes from changed expectations around a budget repair bill at the state level. In June, district officials worried state legislators would zero out the increase that's currently in the state's biennial budget, but MMSD chief financial officer Kelly Ruppell said Monday that's unlikely to happen before the October deadline for the board to vote.
She stressed, however, that there is still uncertainty and pieces could change by next month — when the board will have to approve two budgets, one for if the Nov. 3 operating referendum is approved, and one for if it fails.
"It means that we've got to make some guesses as a team together and we need to kind of balance out the risks associated with the unknowns and invest in our staff and our students to make sure we have a good school year," she said.
Ruppell estimated Monday that the district would see a 400-student drop in enrollment this school year, though that won't be finalized until the state certifies enrollment numbers in early October. That's up nearly 350 students from the estimated drop of 51 pre-COVID, which is why the district implemented a hiring freeze over the summer, Ruppell said.
"We have a game plan in place regarding this," Ruppell said. "These numbers can get much better by the time we hit Friday.
"If enrollment comes out better, we'll be able to release a number of our positions."
Most board members indicated support Monday for using some of the $6.3 million to reinstate compensation increases for staff that were cut in June. That would come either through the steps process that rewards length of employment and certifications or a base wage increase, which would be negotiated in closed session with Madison Teachers Inc.
"I firmly believe we need to fully fund steps for the whole year," Carusi said. "Without staff we don't have a school district."
That increase would come in both the referendum-passing budget and the referendum-not-passing budget, though further increases could come if the referendum were approved.
The exact amounts they preferred varied among board members, and board member Ananda Mirilli and board president Gloria Reyes did not support compensation increases in a non-passing budget with unknowns remaining. Mirilli said she wanted to take a more conservative approach and ensure no one would be laid off if revenue is lower than anticipated, and Reyes said any revenue in a non-passing budget should not go toward compensation, but instead to help "figure out how we best invest in our most vulnerable students and families."
Other funds will help cover some of the unknown or unbudgeted expenses related to COVID-19, including facility improvements and air quality improvements, for example.
Share your opinion on this topic by sending a letter to the editor to tctvoice@madison.com. Include your full name, hometown and phone number. Your name and town will be published. The phone number is for verification purposes only. Please keep your letter to 250 words or less.