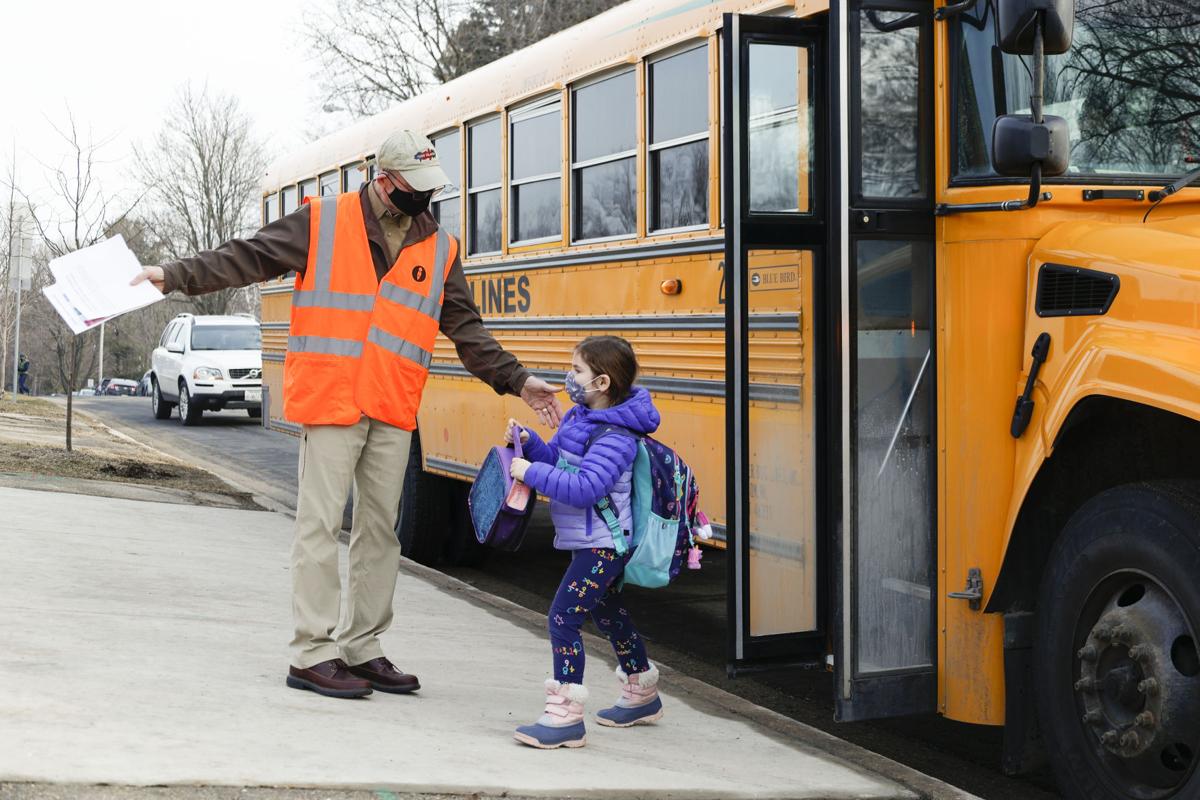 For both groups, however, attendance mostly rose as the weeks went on, according to data provided to the Cap Times through an open records request.
The data covers the week of March 7, when kindergarten students returned, through the week of May 2, as the records request was filed May 11. Percentages of attending students ranged from the low 70s to mid-90s, and were generally higher in elementary grades than middle and high school.
At least 68% of the district's students opted to return for in-person learning when given the option. The rest remained virtual, learning from home mostly through a model known as concurrent instruction, in which classroom teachers taught the in-person and virtual students at the same time.
Middle and high school students returning in-person were in a cohort model, with half of the returners attending on Tuesday and Wednesday and the other half attending on Thursday and Friday. In-person elementary students attended Tuesday through Friday.
In-person student attendance is based on a student showing up for the school day, whereas virtual students are marked in attendance if they attend live instruction via Zoom, complete an asynchronous or independent learning assignment or communicate with teachers via phone call, email or office hours.
District spokesman Tim LeMonds did not respond to a request for an interview with a district staff member to discuss the attendance rates.
The largest increases for in-person attendees were at the high school level. For example, seniors who opted into in-person learning had a 78% attendance rate in the first week back. That rose slightly to 79% in the second week, but then jumped up to 87%.
Similarly, 10th and 11th graders saw jumps from 83% to 90% and 80% to 88%, respectively, between their first and second weeks back.
No grade in elementary school dropped below a 91% attendance rate for in-person students, while middle schoolers hovered between 86% and 90% at all three grades.
Virtual rates, on the other hand, saw a bit more fluctuation.
In high school, 12th graders were at 71% the first week some of their peers were in-person, with the rate rising to 74% in the second week and then a large jump to 86% for the week of May 2. Juniors also saw an increase of more than 10%, from 77% in the first week to 88% in the second.
Elementary students continuing virtual learning ranged from 84% attendance — kindergartners in the first week that in-person learning returned — up to 94%, which second-graders reached in their second week, with some peers learning in-person.
Virtual middle school students ranged from 78% for sixth-graders in the first week of concurrent instruction up to 85% for each of sixth, seventh and eighth grades the week of May 2.
Share your opinion on this topic by sending a letter to the editor to tctvoice@madison.com. Include your full name, hometown and phone number. Your name and town will be published. The phone number is for verification purposes only. Please keep your letter to 250 words or less.