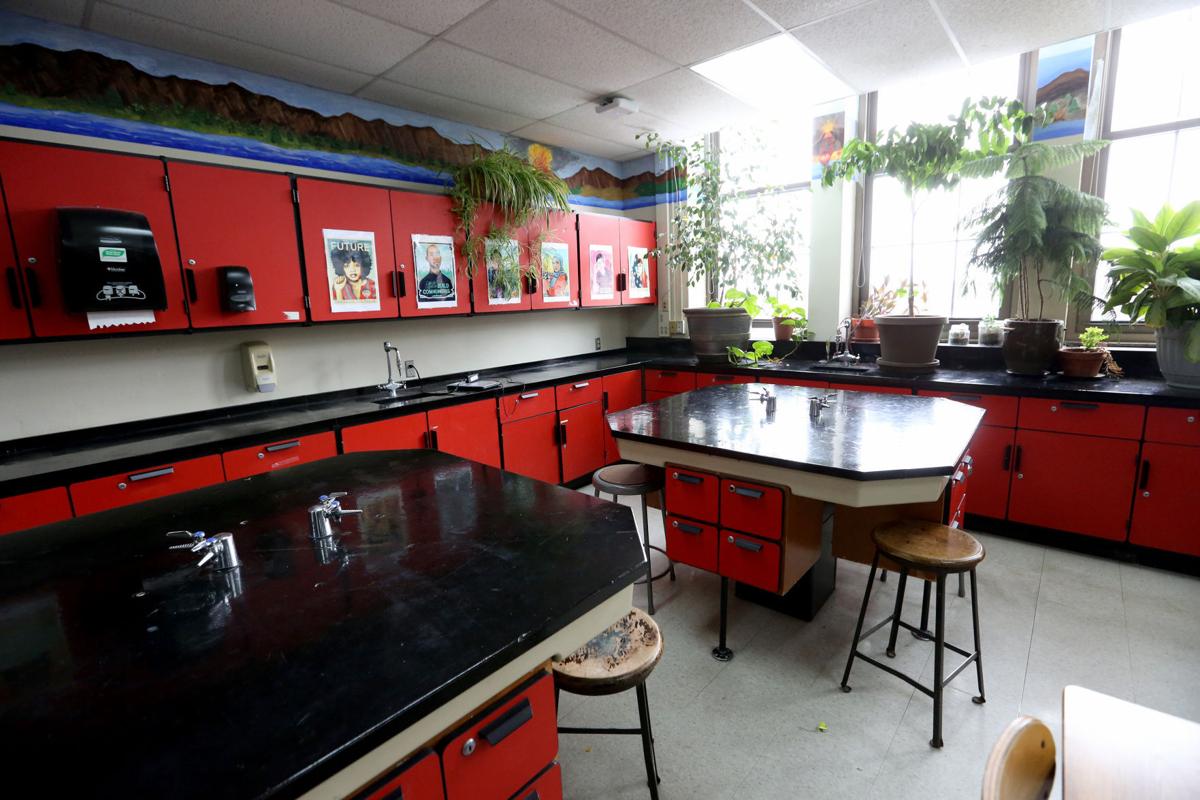 Madison Metropolitan School District high schools plan to move away from "standalone honors" courses for freshmen and sophomores in the next few years, with an Earned Honors system expected to replace them.
The goal, MMSD leaders told the School Board Monday, is to bring rigor to all classrooms for all students and give more students access to the level of learning that goes on in standalone honors classrooms. Disparities in the demographics of standalone honors classrooms are driving the change, with ninth grade moving to entirely Earned Honors by the 2022-23 school year and 10th grade the following year.
"We should see high level of rigor and an equal quality of programming across every single one of our classrooms," executive director of curriculum and instruction Kaylee Jackson said.
The Earned Honors system, which began in MMSD for ninth-graders in 2017-18 and expanded to 10th grade the next year, allows students an "opportunity to earn honors designation at the end of each semester/course by meeting predetermined criteria," according to the district's presentation. That opportunity is offered across all classrooms, rather than students needing to enroll in honors-specific classes that can be intimidating for students of color who are unfamiliar with them, have been given low expectations by staff or do not see students who look like them in those classrooms.
"This is about levelling the playing field of providing access for all," co-chief of secondary schools Marvin Pryor said.
East High School principal Brendan Kearney, who expressed support for the change along with the other three comprehensive high school principals, recalled his first day of teaching at the school. His first class, he said, was non-honors and included just one white student, whereas in his second-hour honors class, there were about three students of color, "and that's in a school that's fully two-thirds students of color."
"Whatever the intentions, whatever the efforts that have been made, our current honors system has the effect of sorting students by race, by ethnicity, by language and by disability," Kearney said.
District data presented Monday shows that standalone honors classes were made up of 41% students of color in the 2018-19 school year, while the Earned Honors recipients were 54% students of color. The district's overall demographics that school year were 57.8% students of color — leaving them much more underrepresented in standalone honors courses than Earned Honors.
The district's work toward Earned Honors and closing the gaps in advanced classes enrollment follows a 2016 resolution from the national Department of Education Office of Civil Rights, which found "a substantial and widespread disparity between the participation of white students on the one hand, and African-American and Hispanic students on the other" at each of the elementary, middle and high school levels.
Most board members offered support for the work, which was referenced throughout the discussion as an anti-racist strategy.
"Why are we holding on to this concept of standalone honors when all the data tells us that our Black and brown students don't feel like they belong in that concept?" Savion Castro said. "What we're trying to do here, we're trying to build something new and different that is inclusive and accessible to all children and raises the bar and creates a new culture for all children."
Some board members expressed concerns about how the district would measure the success of the switch to Earned Honors and ensure that rigor was maintained across all classrooms. Board member Christina Gomez Schmidt also asked that more focus come in earlier grades in identifying students' strengths and preparing them for rigorous coursework by the time they reach high school.
"The disparities that we see in the higher grades in access and preparation for honors classes are a grow-your-own problem," Gomez Schmidt said.
Many of the administrators of color spoke from their personal experiences about the lack of diversity in advanced courses when they were in school and how that can affect students.
"We've identified a practice in some of our schools, most of our schools, that creates an imbalance," Pryor said. "It's not equitable for all children.
"If we're going to be an anti-racist district, when we see these policies or practices, we can't only identify them. We have to take action and do something about it."
West High School principal Karen Boran said her staff is "fired up" for the change.
"I think the staff of all the high schools is fired up because they finally see a way out of this box of racism that is built into our system at the core," Boran said.
Share your opinion on this topic by sending a letter to the editor to tctvoice@madison.com. Include your full name, hometown and phone number. Your name and town will be published. The phone number is for verification purposes only. Please keep your letter to 250 words or less.