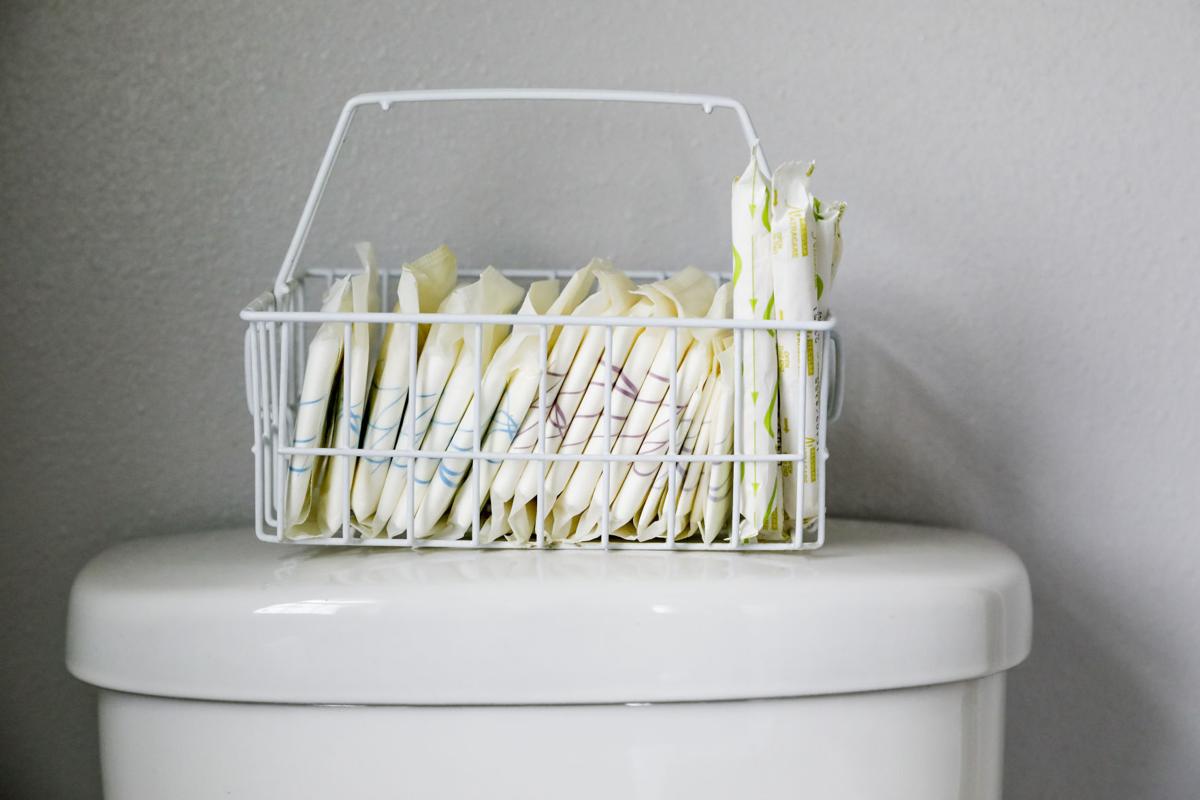 A student-led effort to bring free menstrual products into Madison Metropolitan School District bathrooms is paying off.
Bleed Shamelessly, an organization started in summer 2018 by then-Memorial High School student Maggie Di Sanza, has pushed for this action from the district. School Board president Ali Muldrow, who supported the suggestion from the students, said Monday night the inclusion in the budget was the students' "work come to life."
"We are now making a $200,000 investment in menstrual equality because of your voice," Muldrow said. "So for young people out there who are wondering if you can impact the way our district works, the answer is absolutely yes and for the better.
"This isn't a conversation we would've had without you."
District chief financial officer Kelly Ruppel said the initiative in the budget is a collaboration between students, district health staff and the MMSD building services team.
"We heard from our students loud and clear and we're super excited to be supporting the Bleed Shamelessly effort," Ruppel said.
The students leading the push compared products like tampons and menstrual pads to other bathroom necessities earlier this year as they made their case.
"Our district provides toilet paper," then-Memorial High School senior Anika Sanyal said in April. "I don't think asking for period products is anything of a different caliber.
"It's an issue of equity that affects 50% or more of the population in the district."
While the products are often accessible through a school nurse, Anika said the need to go to the nurse's office and take time away from class is "inequitable." She and others said most menstruating students had a horror story of an experience in which they couldn't access a needed product in a timely manner.
In a survey of 77 peers, 85.7% responded that requiring menstrual products and dispensers in all restrooms would make them feel "safe, respected and valued" in the district, while 96.1% of respondents said the same for ensuring that menstrual products are regularly refilled in all restrooms.
The survey found 77.9% of respondents said that if their school bathroom had menstrual products, they were "rarely — if ever — refilled."
Having products in all bathrooms would also advance the group's goal of general awareness of menstrual issues.
"We're hoping to, through this work, help to destigmatize menstruation in the district," then-Memorial junior Amira Pierotti said this spring. "Making a culture where talking about periods and talking about periods outside of the Western gender binary is normalized and not only acceptable, but encouraged."
Share your opinion on this topic by sending a letter to the editor to tctvoice@madison.com. Include your full name, hometown and phone number. Your name and town will be published. The phone number is for verification purposes only. Please keep your letter to 250 words or less.