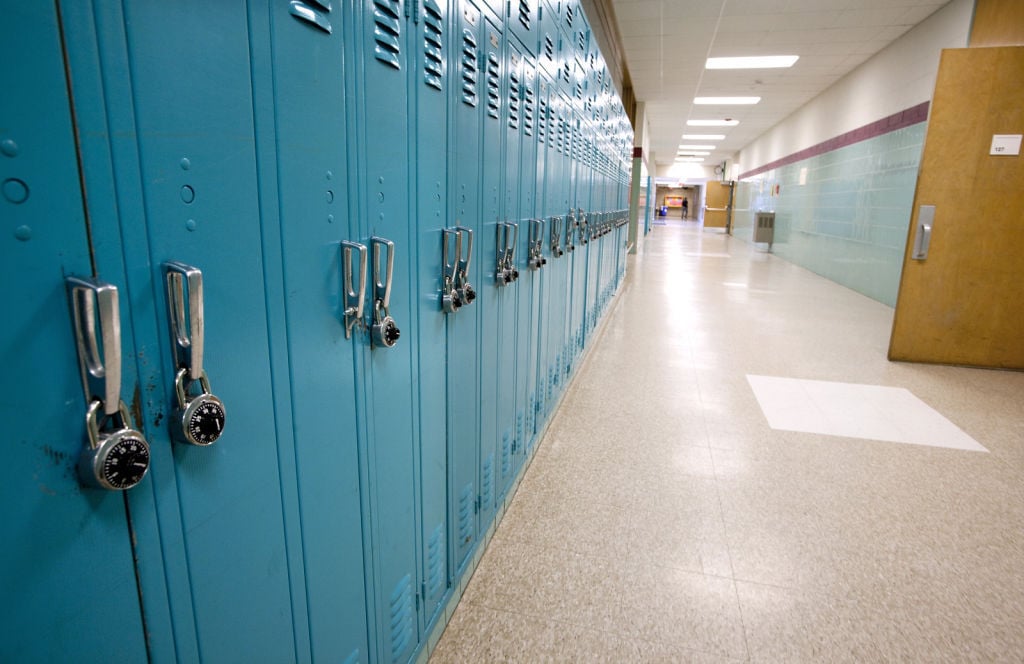 Madison Teachers Inc. is demanding the Madison Metropolitan School District begin the 2020-21 school year virtually amid the ongoing coronavirus pandemic.
All virtual learning for the first quarter of the school year and until health officials report zero new cases for 14 consecutive days
A larger operating referendum on the November ballot
Fund in-person safety supplies and protocols when return is possible
Assure all students have age-appropriate electronic devices and access to the internet prior to Sept. 1
Share leadership with employee representatives and the school community by "being transparent before making decisions on matters of significance."
"We look forward to teaching and helping our children learn and grow this fall, but we have to do so in the safest way possible," the release states. "We expect that all decisions will be made to maximize the physical and emotional welfare of everyone who is part of the Madison school community."
The push comes amid districts nationwide announcing virtual starts to the school year as positive COVID-19 cases rise. Some of the United States' largest school districts — Los Angeles, Broward County, Fla., Houston — as well as Wisconsin's largest in Milwaukee have said they will begin with virtual learning only.
School Board president Gloria Reyes wrote in a text message that the district and board would have an update Friday "and discuss the plans for the fall."
"We are in constant communication with public health and following their analysis," she wrote, adding that she personally believes the district should start the year should virtually "and continue to assess before moving to the hybrid model."
MMSD released its most up-to-date plans July 10, with a "high-level overview," 25-slide presentation outlining instructional focuses, operational changes like limiting visitors and class-to-class interaction and transportation. MMSD officials are considering three plans: all virtual, all in-person or a hybrid model that would limit who is in school on any given day.
In MMSD, that proposed hybrid model would split students into two cohorts, which would each attend school in-person two days a week and learn virtually the other three. The district has a parent survey open now until July 26 to help guide its final decisions, and other area districts recently completed their own surveys to find out their families' preferences.
"While our preference is to have students and teachers together in school buildings learning face-to-face, we know that virtual learning may be necessary in some form this fall or in the future," MMSD interim superintendent Jane Belmore wrote in a message with the July 10 plan.
Belmore added that the virtual learning experience this spring, when schools closed abruptly in mid-March, was "not ideal," and that district leaders know "any virtual learning experience we deliver will need to improve markedly."
At least two School Board members — Savion Castro and Nicki Vander Muelen — have said publicly they support starting with virtual learning as the number of cases in Dane County has increased in recent weeks.
"Following data and information from COVID spread in Dane county, it's evident we haven't seen a decrease in COVID spread for schools to safely reopen," Castro wrote in a Facebook post Thursday, asking people to also support additional funding relief from the federal government.
It's unclear, however, whether the School Board will have a say in the final decision, as Vander Meulen said the administration had so far not agreed to her request for a vote on the subject.
Vander Meulen said that with something this significant, she believes elected officials should have a say, and has formally requested a vote, citing a board policy that gives it the right to "establish the framework of school policies and projects" including "to determine the means and methods of instruction."
"I figure that the public has a right to know that at least the attempts were made," she said. "These are people's most valuable possessions, their children, most valuable thing in the world, yet the School Board you elect isn't making the decision."
District spokesperson Tim LeMonds did not respond to an email sent Thursday just before 11:30 a.m. asking who the administration considered to have the final decision on fall plans and what the board's involvement would be. Reyes wrote that "this is an administration decision."
"And we are grateful to have the input of MTI, however we should let the experts do their job and feel confident that they will make decisions based on what is best for students, staff and families," she wrote.
MTI position
MTI vice president Michael Jones said in the statement that it is "a difficult decision" for educators to push for virtual learning, as "we pursue our profession out of our love of working with children -- and that work is done best when we can do work with them in person."
"We are excited to work with our students and families," Jones said. "Commencing Sept. 1, staff will be ready to teach! But we refuse to jeopardize the lives of our children or our families with a reopening plan that relies on magical thinking and unfunded mandates."
The union criticized the district's July 10 plan for not accounting for safety protocols if there is a positive COVID-19 case, no contingency plan for high-risk staff, no commitment to supplying classrooms with proper cleaning and preventative equipment and "the realities of aging school buildings which do not have functional windows or have decades-old ventilation systems."
MTI also expressed concerns about equity for the district's low-income students and students of color.
"The disparate rate of COVID-19 infection, severe illness, and death among people of color and working communities further spotlights the structural racism and economic inequality that exists," the statement reads. "Returning to school in-person puts our Black, Indigenous, People of Color (BIPOC) children and families at greater risk without a promise of greater support."
In the July 10 plan from MMSD, Belmore wrote the district is "committed to a strong equity approach to ensure that our decision is equitable for our students."
Share your opinion on this topic by sending a letter to the editor to tctvoice@madison.com. Include your full name, hometown and phone number. Your name and town will be published. The phone number is for verification purposes only. Please keep your letter to 250 words or less.
Concerned about COVID-19?
Sign up now to get the most recent coronavirus headlines and other important local and national news sent to your email inbox daily.