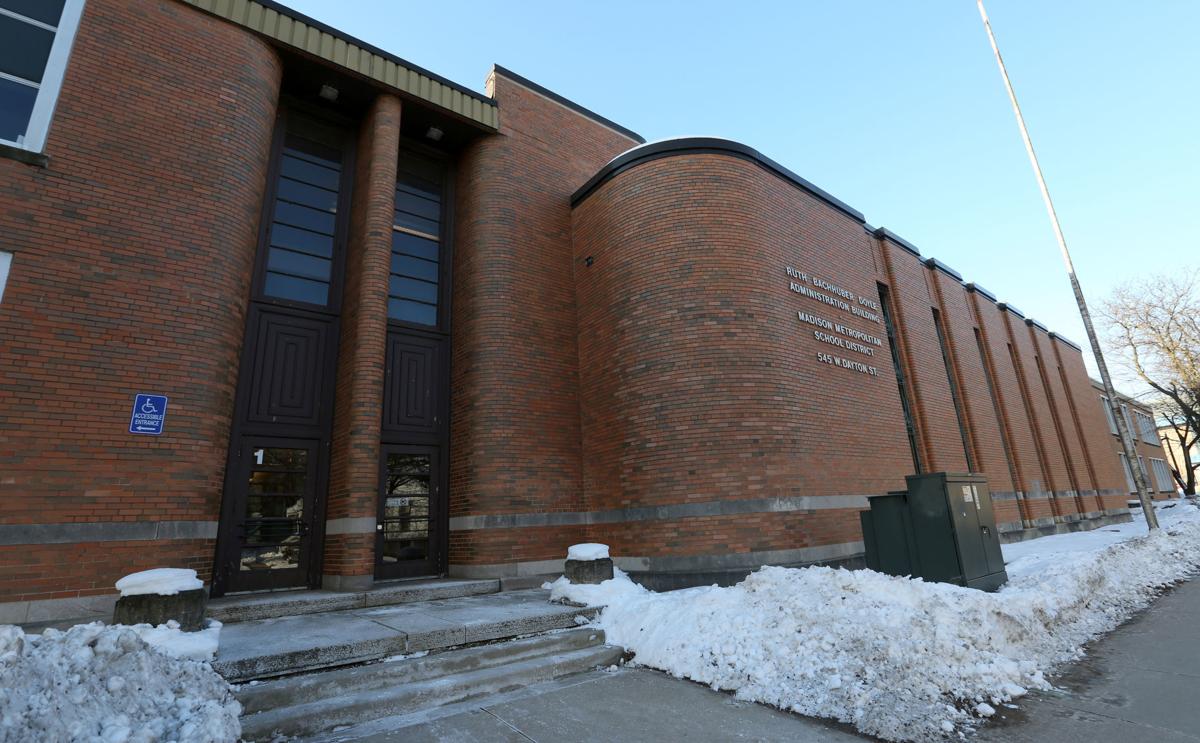 Clark Atlanta University is the dream college of East High School seniors Deniye Mitchell and Nevaehia Boston.
Neither has visited the campus, but for the past year, the president and vice president of the school's Black Student Union have been fundraising and organizing toward the annual Historically Black Colleges and Universities trip that happens each spring break.
Tuesday, they found out it was canceled as the Madison Metropolitan School District prohibited school-sponsored out-of-state travel amid the spread of the novel coronavirus.
"I was hurt," Nevaehia said Friday.
That's a common sentiment among students who had trips planned, including the DECA group from West, which was supposed to attend a conference in Tennessee in early May to compete with teams from around the world. They hadn't received an official cancellation as of Thursday because of the lateness of the conference, but Friday organizers canceled it in response to an increasing number of schools saying they could not attend.
Senior Naia Marten, who was in DECA all four years of high school, called the news "disappointing," but said they "kind of knew" when they were competing at the state conference earlier this month it was a possibility.
"It's kind of sad seeing it come to an end," she said of her DECA experience. "But that's kind of what senior year ends up being at the end of it. I've already experienced seasons ending and stuff like that.
"I knew it was going to happen at some point, it's just kind of disappointing to see it happen a little bit earlier."
Other trips canceled, according to a list provided to the Cap Times by district spokesperson Tim LeMonds, include a visit to the Space Flight Center in Alabama and the PRAXIS Youth Organizing Conference in Arizona at the end of March. Here in the city, meanwhile, drama performances and athletics have been canceled and spring break has moved up a week.
"The worst senior year in history," Deniye said Friday.
The district formally announced the out-of-state travel ban on Tuesday in a letter to staff and families.
"As a preventative measure, MMSD is imposing a temporary out of state travel restriction on all district related staff and student travel," the letter to families stated. "This includes travel for meetings, conferences, field trips or any other events outside the state of Wisconsin. We will keep this district travel restriction in place until further notice, and will regularly revisit the status of these preventive measures."
Memorial High School junior Deiajah Walker was looking forward to her first opportunity to visit any HBCU through the trip, having turned in her money earlier in the week. East High School multicultural services coordinator Ebrahim Amara said the deadline for his group of students to turn in money was the same day he shared with them the trip was off.
"There was a bit of heartbreak, a lot of frustration," Amara said of the reaction to the cancelation.
He's hopeful they can come up with an alternative trip or experience for the seniors, at least, later in the school year.
"They worked hard and they've earned it," he said.
Three Memorial BSU students told the Cap Times they understood why the trip was canceled and want everyone to stay safe, but that didn't make it easier to lose out on an opportunity they've worked hard for.
"I get why they're doing all this," senior Grace Korger said. "It's a hard pill to swallow."
That trip is also an opportunity important to the black students in the district, they said, as for many, their dream schools aren't in Wisconsin.
"We just can't walk downtown and go on an HBCU campus," said Memorial BSU vice president Copper Daniel, a junior. "It's just really important for black students to see HBCU campuses. I went on the trip last year, walked on campus and saw mostly black students doing great things.
"It was so cool to see that, I was in awe."
Deniye said she was especially sad to lose an opportunity to be around the other BSUs and in an environment of "Black Excellence."
"We were really looking forward to this trip," she said. "This was a big trip for us. We'll never get this opportunity again."
Share your opinion on this topic by sending a letter to the editor to tctvoice@madison.com. Include your full name, hometown and phone number. Your name and town will be published. The phone number is for verification purposes only. Please keep your letter to 250 words or less.
Be the first to know
Get local news delivered to your inbox!