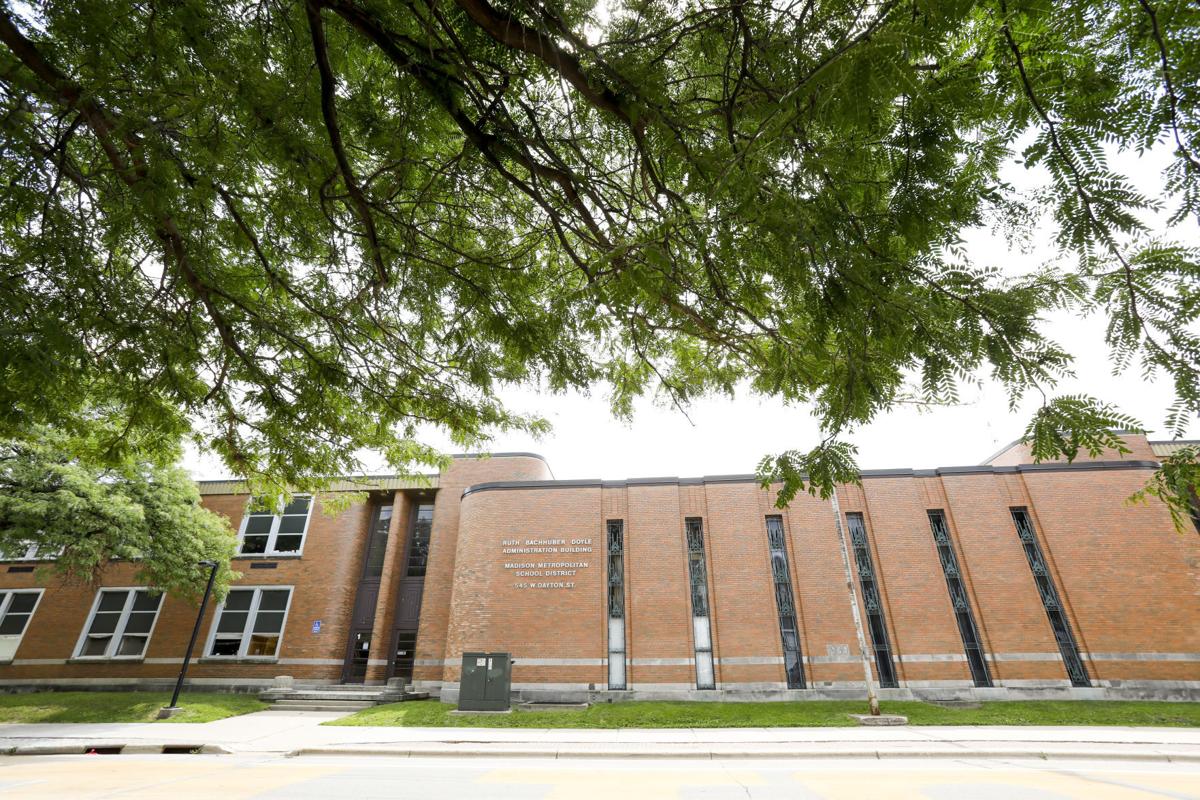 The Madison Metropolitan School District added 89 positive COVID-19 cases and 422 quarantines over the past week, according to the district's public case count.
The counter, which is updated weekly on Wednesday mornings, does not differentiate between student and staff cases or quarantines.
The updated numbers bring the total since Aug. 18 up to 332 positives and 1,641 quarantines among the district's more than 26,000 students and 3,000 staff members. More than half of each — 170 positives and 893 quarantines — have come in the past 14 days.
The PHMDC data shows that the largest waves by age group are for the 5-7 and 8-11 year old ranges, both groups who are of school age but not yet eligible for vaccination. The seven-day average of new daily positive cases for 8-11 year olds on Oct. 3 was up to 46.5 people per 100,000, and for 5-7 year olds the same rate was at 28.5 per 100,000 people.
Neither is at the age group's peak over the duration of the pandemic — 56.4 and 42.1 per 100,000, respectively.
Schools with the largest increases over the past week include La Follette High School, from 12 positives and 65 quarantines to 21 and 115. LHS had 1,575 students last year, with enrollment numbers for this year by school not yet made public.
At the middle school level, Toki went from fewer than six positives and 38 quarantines last week to nine positives and 80 quarantines, while Jefferson went from zero cases and quarantines to fewer than six positives and 45 quarantines. Enrollment at the schools last year were 620 at Toki and 487 at Jefferson.
Among elementary schools, Kennedy rose from seven cases and 13 quarantines to nine cases and 34 quarantines, while Chavez went from 12 and 36 to 19 and 56. Kennedy had 510 students last year and Chavez had 602.
Other Dane County numbers
Eleven other districts around Dane County have their own public dashboards.
Though many are updated on different schedules than MMSD's, here are their numbers through the latest update. Some may include more detail than others — for example, some differentiate between students and staff while others do not. Those that say "current" or "active" are for current numbers; those that do not are cumulative.
DeForest Area School District: 7 staff positives of 561 staff members; 56 student positives of 3,672 in-person students; 120 students currently in quarantine
McFarland School District: 4 staff positives; 20 student positives; 22 students currently in quarantine
Middleton-Cross Plains Area School District: 44 student and staff positives; 131 students and staff have quarantined
Monona Grove School District: 2 active staff cases; 8 active student cases; 1 staff member currently in quarantine; 16 students currently in quarantine
Mount Horeb Area School District: 16 active student cases of 2,255 students; 78 students currently in quarantine; 2 active employee cases of 348 employees; zero employees currently in quarantine
Oregon School District: 84 student and staff positives
Stoughton Area School District: 1 active staff case of approximately 515 total staff members; 10 active student cases of approximately 2,900 total students; 3 staff currently in quarantine; 52 students currently in quarantine
Sun Prairie Area School District: 106 total student and staff positive cases; 8 active staff cases; 1 staff currently in quarantine; 20 active student cases; 71 students currently in quarantine
Verona Area School District: 61 total student and staff positive cases
Waunakee Community School District: 10 active student cases among 4,429 students; 31 students currently in quarantine; 1 active staff case among 600 staff members
Wisconsin Heights School District: 10 total student and staff cases
Share your opinion on this topic by sending a letter to the editor to tctvoice@madison.com. Include your full name, hometown and phone number. Your name and town will be published. The phone number is for verification purposes only. Please keep your letter to 250 words or less.