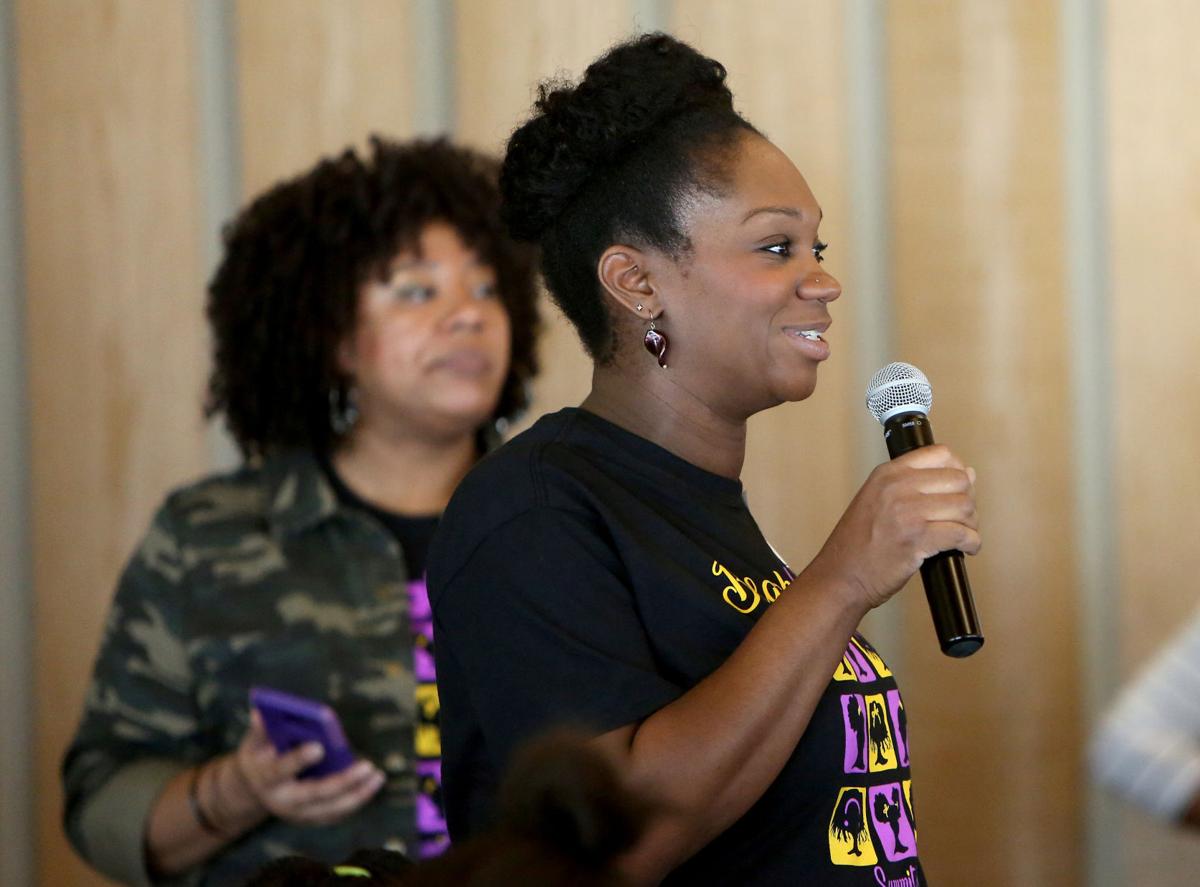 Rosa Thompson has been thinking for "a while" about how to expand her efforts beyond the annual Black Girl Magic Conference that she founded three years ago.
"It's a wonderful day, but it's one day," Thompson said in an interview.
The challenges with the Madison Metropolitan School District remaining entirely virtual to start this year spurred her to action. This week, about 200 girls who identify as Black, African American or Multiracial in fourth- through seventh-grade participated in the first of four biweekly Black Girl Magic Sister Circles.
"Being virtual can be kind of isolating," Thompson said. "Every kind of social interaction seems like it has to be very structured, get people to the right Zoom link. It's not, 'go out to recess and see my friends' or if I need someone to talk to I can just wander down to their office."
Thompson found 26 Black women from the Madison community to help facilitate the circles over the four weeks, leaving each group with between six and nine participants. They range from social and racial justice advocates to therapists and social workers.
"(I) really just wanted to show our girls there are people here who care about you, who have invested effort in your development, want to see you do great and here we are," Thompson said.
Anticipation was high for the first day Wednesday, Thompson said.
"I just kept getting emails all day, 'I'm so excited. I can't wait. What time is it again?'" she said. "Some girls were in the waiting room almost an hour beforehand."
She worked with the schools chiefs to ensure participation could count as attendance for the girls each Wednesday of virtual learning, when Madison students do schoolwork without a daily class schedule.
All of the participants are working on a poem they will share at the end of the four weeks. While each will have a "theme," Thompson said they adjust biweekly based on feedback at the end of a session.
Exit slips from the first week indicated interest in many areas: identity, making friends, keeping friends, transitions, virtual learning, police brutality and "just more about Black Lives Matter and being a Black girl," Thompson said.
When Thompson sent out the email to community members seeking their time, she wasn't sure about the response she'd get, since "everybody's overworked, we're tired, there's so much going on in the world."
"Especially to ask Black women to do another thing on top of what they do for their work, life, family. I was like, 'Oh, man, this is a big ask,'" she said. "But the reactions were great.
"All these top minds in Madison, all these creative people, and we're all together and we're all going to do this for our girls."
She anticipates the Sister Circles initiative continuing whenever school returns, with teachers or support staff running "smaller, mini-Black Girl Magic events in their school" with the annual spring conference serving as "a culmination." She also hopes to reconvene these virtual circles in the spring — if school is still virtual — to get another 200 girls involved.
Thompson wants the sessions over the next three weeks to allow the students to discuss all that's going on in the world — the pandemic, an election, racial injustice — but also create a space where they can be proud of who they are and their Black Girl Magic.
"There's so much going on, so I wanted to create a space where our girls could process and heal and also a place for joy," she said. "I really wanted them to have that place to celebrate themselves."
Share your opinion on this topic by sending a letter to the editor to tctvoice@madison.com. Include your full name, hometown and phone number. Your name and town will be published. The phone number is for verification purposes only. Please keep your letter to 250 words or less.