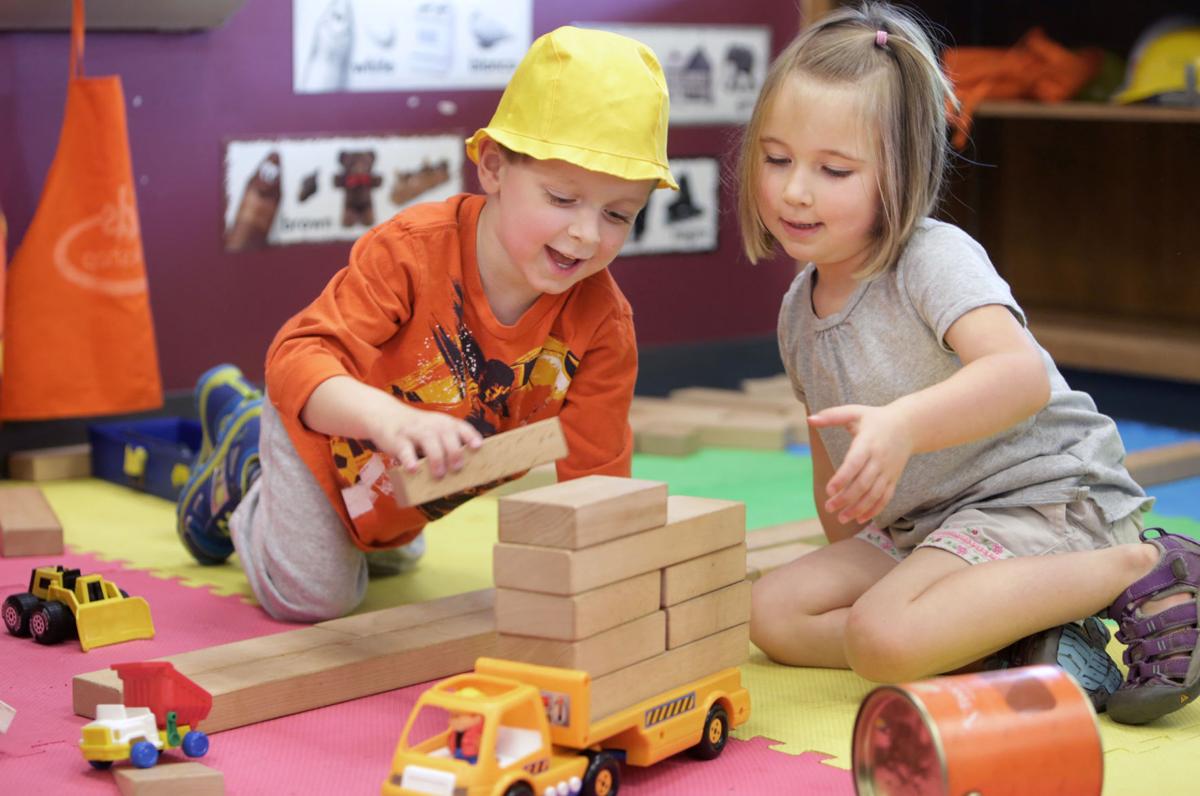 As the Madison Metropolitan School District prepares for a major investment in early childhood education, officials will answer questions and share information during a Facebook Live event Thursday night.
MMSD's 2021-22 draft preliminary budget includes $1.3 million toward creating 16 sections of full-day 4-year-old kindergarten programs across eight elementary schools. Until now, the district has only offered half-day 4K, mostly for budgetary reasons, but leaders see it as a major equity investment.
"Right now, a lot of families simply cannot afford high quality, early childhood care and education," School Board member Savion Castro said. "Being able to provide this for free as part of the public school system is really important because all the research shows that this has a cascading effect, and a lot of other outcomes as our kids progress through the system, whether it be social-emotional, discipline or especially early reading."
Castro, who recently joined the Early Care and Education 4 All Coalition, and MMSD director of early learning Culleen Witthuhn will be on Facebook Live to answer community questions from 6 to 7 p.m. Castro said in an interview he hopes they can demystify what 4K instruction looks like, that part of the programming is "letting kids be kids."
"We have to do some deconstructing of perceptions people have of what 4K is," he said. "A lot of folks are apprehensive about it because they think that their 4-year-old kid is just going to be sitting in a desk,... filling out Scantrons, and we've got to emphasize that this is going to be really intentional about play and recess."
Allis, Hawthorne, Lindbergh, Mendota, Orchard Ridge and Sandburg elementaries will have two sections each, while Huegel will have one and Leopold will have three. One section at Leopold and Sandburg will be bilingual.
The sites were chosen based on whether they were a community school, the percentage of students considered economically disadvantaged and the availability of physical space, according to the budget.
More sites will be added in the 2022-23 and 2023-24 school years. Half-day programming will remain in place at many sites for families that prefer it.
Students would attend four full days each week, Tuesday through Friday, with a lottery conducted if applications exceed the authorized student enrollment.
According to the preliminary budget document presented Monday, of the around 1,800 families that enroll in the half-day 4K programs each year, about 600 wait until August to enroll, leaving them unable to attend their neighborhood school because classes are filled.
"This creates additional challenges and scheduling conflicts for families, especially for the most vulnerable, working families," the proposal states. "A full-day 4K program would provide easy access to programming for historically underserved families within their neighborhood school."
The proposal also shows preliminary results from a family survey of 1,902 households with at least one child under the age of 4, which found 70% of respondents interested in 4K at their neighborhood school. Additionally, 63% indicated a full-day program for four days per week would be their first choice for type of program to enroll in.
State budget
The state considers 4K students as 0.5 or 0.6 of a full-time equivalent student in grades K-12 for budget purposes, leading most districts across the state to offer only half-day programs if they offer any whatsoever.
Gov. Tony Evers proposed increasing that to a full 1.0 in his first biennial budget two years ago, but it did not make it through the Legislature. He again proposed it in his 2021-23 budget, but Republican legislators have not indicated if they would support it.
Such an adjustment would save the district $1.3 million this year, freeing those funds for other purposes.
Event on child care industry
The child care industry has faced a challenging year, with many closing either temporarily or permanently amid the COVID-19 pandemic.
That will be the central topic of discussion at a Saturday, May 1, panel presented by Kids Forward and UW-Madison's Center for the Humanities.
The event, from 9-10:30 a.m., requires pre-registration and will include discussions about who child care workers are, challenges they face and goals for the future.
Share your opinion on this topic by sending a letter to the editor to tctvoice@madison.com. Include your full name, hometown and phone number. Your name and town will be published. The phone number is for verification purposes only. Please keep your letter to 250 words or less.