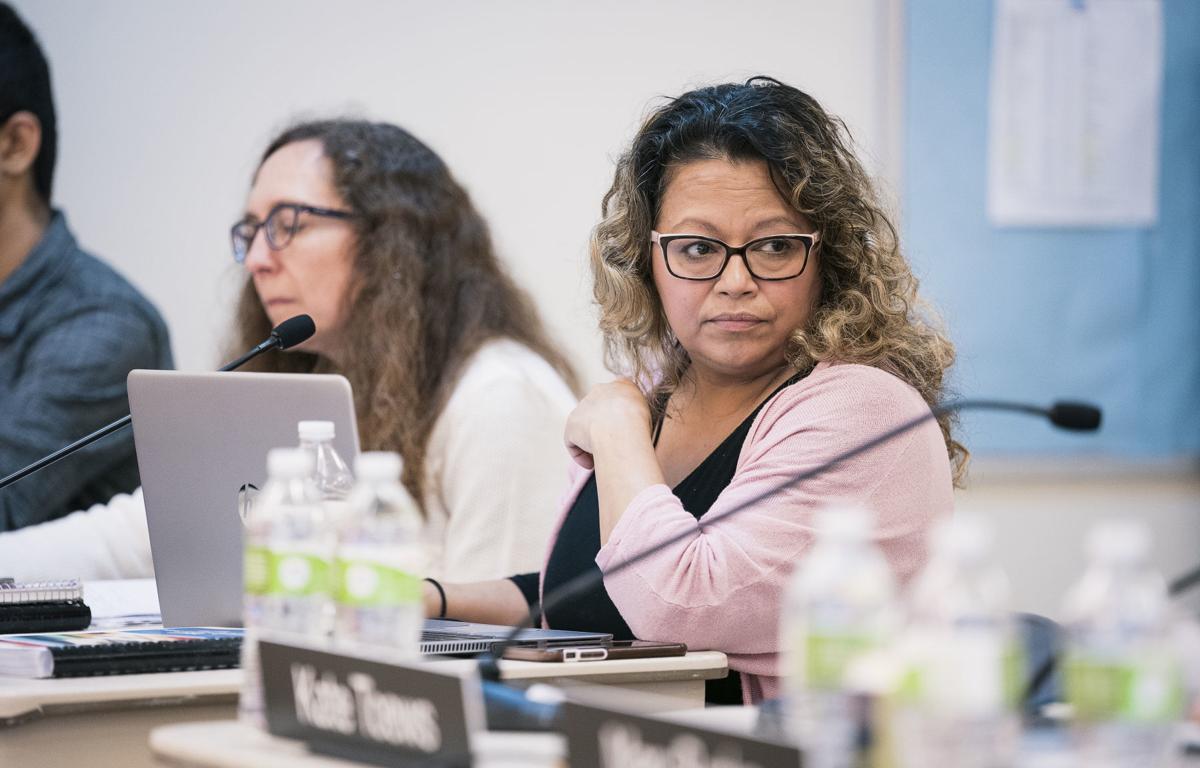 The Madison Metropolitan School District will reopen its search for a superintendent after its initial hire, Matthew Gutierrez, withdrew his acceptance of the position.
School Board president Gloria Reyes announced the reopening during a virtual press conference Tuesday afternoon, the day after the board met in closed session to discuss its options. She said board members will use the same leadership profile developed from public input for the initial search, and expect to open up for applications in May.
If there are candidates the board wants to interview, Reyes said they would conduct those in June. 
"If we do not feel that there are any candidates that meet the criteria for an interview, or if those that are interviewed don't meet the needs of our district to move forward, the board at that time will reconvene to decide next steps," she said.
Current interim superintendent Jane Belmore's contract runs through the end of July. Reyes said it wasn't certain how long Belmore, who she said "has done a phenomenal job," would be willing to extend her term of employment, if at all. 
One board member not involved in the first search will be part of this round, as Christina Gomez Schmidt was elected to Seat 6 in the spring election. She will succeed Kate Toews, who is not running for re-election.
While she said it would be "very ideal" to have someone in place by next school year, the search for local and national candidates will have plenty of variables given the ongoing COVID-19 pandemic.
That pandemic is why the district is in this position, with Gutierrez writing in a March 31 letter that he could not leave his post in the Seguin Independent School District as it deals with fallout.
He was one of three finalists brought to Madison for a Day in the District in January. All of the finalists were from out of state. The other two finalists can apply again, Reyes said, but they will not automatically be part of the candidate pool.
Madison Teachers Inc. sent a letter to the School Board last week requesting board members look locally for someone to fill the position on a permanent basis before the beginning of next school year.
"The Madison community is going through a traumatic experience that is impacting all areas of our lives," the letter states. "We need someone who knows Madison and who believes in the staff who work so hard for all of our students."
Reyes acknowledged it could be hard to find candidates in the middle of a pandemic, but that board members supported this option over "plan B" of looking at those who had applied during the first search.
"It is an opportunity for us to open up the search again and see what we get," Reyes said. "It is going to be a challenge, everything is a challenge during COVID right now."
The district will use the same consulting firm as last fall, at no cost this time due to a clause that allowed for a free search if the hire left within a year of beginning in the position. BWP and Associates advertised the position, which attracted 31 applicants.
"We have already done a lot of great work that gives us the advantages of positioning the district to continue our search exactly where we left off," Reyes said.
Reyes reiterated that she and the board felt they made "the best decision" in hiring Gutierrez, as "he would have been a great leader for our community." She said she waited the six days between receiving the letter and informing most board members and the community because of the stress everyone was under amid a transition to virtual learning.
"We were right in the midst of the crisis of COVID and planning our virtual learning, everybody was so busy," Reyes said. "I wanted to make sure we were focused during this time and really be thoughtful in bringing our staff and board members together to talk about this news. The timing was just wrong."
The board will "remain committed to community input" in the process, but Reyes said they will need to "be creative" in finding ways to make that happen while social distancing guidelines remain in place.
"Just a short couple months ago nobody would have ever foreseen where we would be today and how rapidly things changed," Reyes said. "Over the years I've had the opportunity to lead in this city in critical moments and leading us through crisis.
I have learned that it is in these times we need transparency, collaboration, communication and trust and the ability to pivot when needed and pivot together."
Share your opinion on this topic by sending a letter to the editor to tctvoice@madison.com. Include your full name, hometown and phone number. Your name and town will be published. The phone number is for verification purposes only. Please keep your letter to 250 words or less.
Concerned about COVID-19?
Sign up now to get the most recent coronavirus headlines and other important local and national news sent to your email inbox daily.