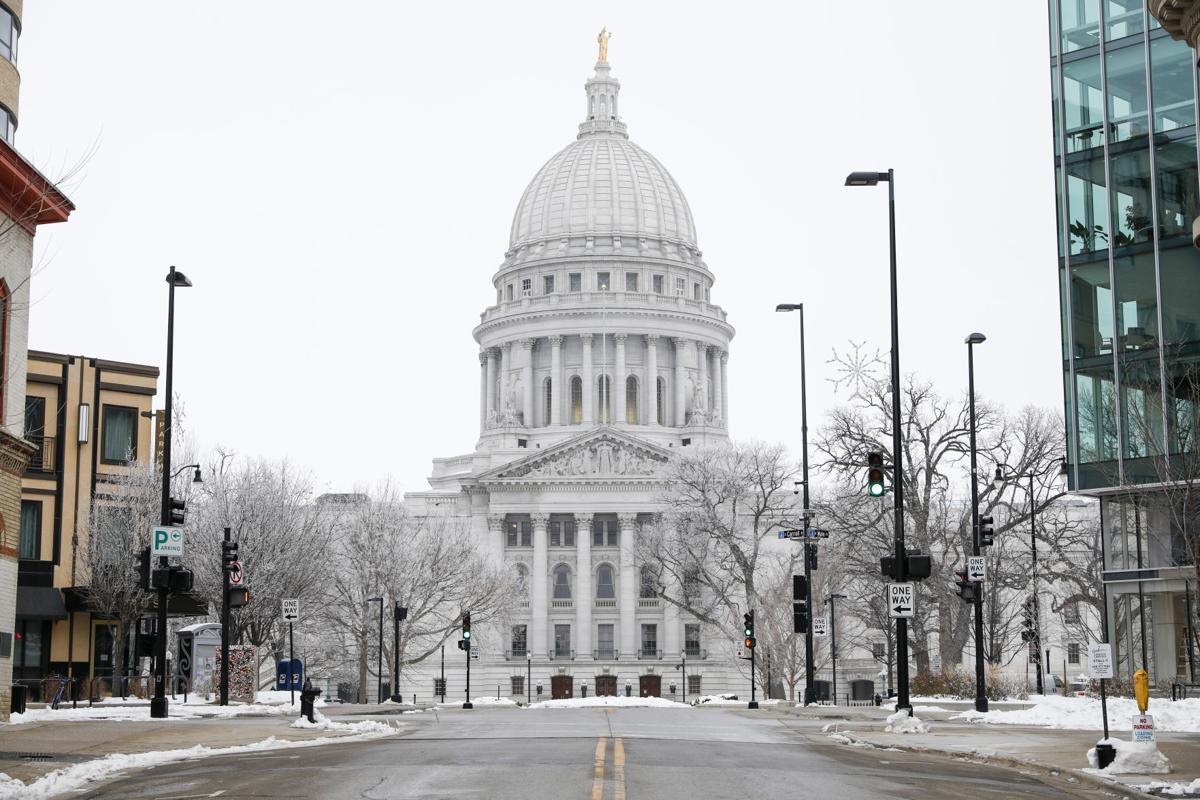 A state budget committee's decision to change the rules for distributing some federal COVID-19 relief funds to K-12 school districts by prioritizing those that have held classes in-person should not affect how much the Madison Metropolitan School District will receive.
The Joint Committee on Finance voted 11-4 on party lines Wednesday to distribute 10% of the $686 million allotted for Wisconsin based partly on how much in-person teaching a district has done in the 2020-21 school year.
"We know it's good for our kids. It's the right thing to do, I believe," said committee co-chair and Sen. Howard Marklein, R-Spring Green. "It also provides an incentive to those schools that are not currently open to open to in-person instruction."
MMSD has been virtual since the school year began, though superintendent Carlton Jenkins announced Wednesday morning that officials would begin a phased reopening next month. Doing so, though, shouldn't have any effect on the $18.9 million the district is projected to receive from the federal government.
That's because 90% of the federal funds, and the entirety of MMSD's portion, will be distributed based on the federal Title 1 program, according to documents from the Department of Public Instruction. That program is based largely on the percentage of low-income students in a district and at a school, and states are not able to modify that funding.
DPI had initially suggested distributing the remaining 10% of funds, which the Republican-controlled JFC has purview over, to ensure every district received at least $395 per student or $100,000, whichever was more. That would have provided additional funding to 172 school districts and two independent charter schools, according to a DPI memo.
The state's largest dollar recipients — Milwaukee, Green Bay, Racine, Kenosha and Madison — will also be unaffected by the JFC change to the plan. Those same districts have been mostly virtual throughout the school year.
DPI will have to wait until the end of the school year to have final estimates because the lawmakers' decision requires the department to measure the total hours of in-person instruction provided for the school year.
"We don't currently have a timeline on the new estimates, as it's my understanding that additional information will need to be acquired from school districts after the current school year," DPI spokesperson Christopher Bucher wrote in an email.
MMSD chief financial officer Kelly Ruppel estimated in a budget presentation to the School Board last month that the district would receive between $10 million and $20 million from the federal COVID-19 relief plan approved in December. In that presentation, she suggested potential funding areas include food service, addressing learning loss, technology and mental health services.
In a Feb. 1 email, district spokesman Tim LeMonds wrote the district believed there was "still a long way to go with DPI and the federal approval process, as well as DPI's approval process with MMSD before we can begin to plan around collecting any of these funds.
"MMSD continues to wait for guidance from DPI on what is eligible for funding, and cannot start the budgeting process around this funding until we receive their guidance," LeMonds wrote. "What we know is that these are one time funds that will be audited and restricted to spending on approved COVID related activities."
LeMonds added that the funds "cannot be used as revenue for our standard budgetary process.
"Therefore, our standard budgeting process will continue and as we know more we will layer the federal funds into the conversation, however they cannot be used to fund permanent positions' salary and healthcare the largest items in our budget," he wrote.
Share your opinion on this topic by sending a letter to the editor to tctvoice@madison.com. Include your full name, hometown and phone number. Your name and town will be published. The phone number is for verification purposes only. Please keep your letter to 250 words or less.