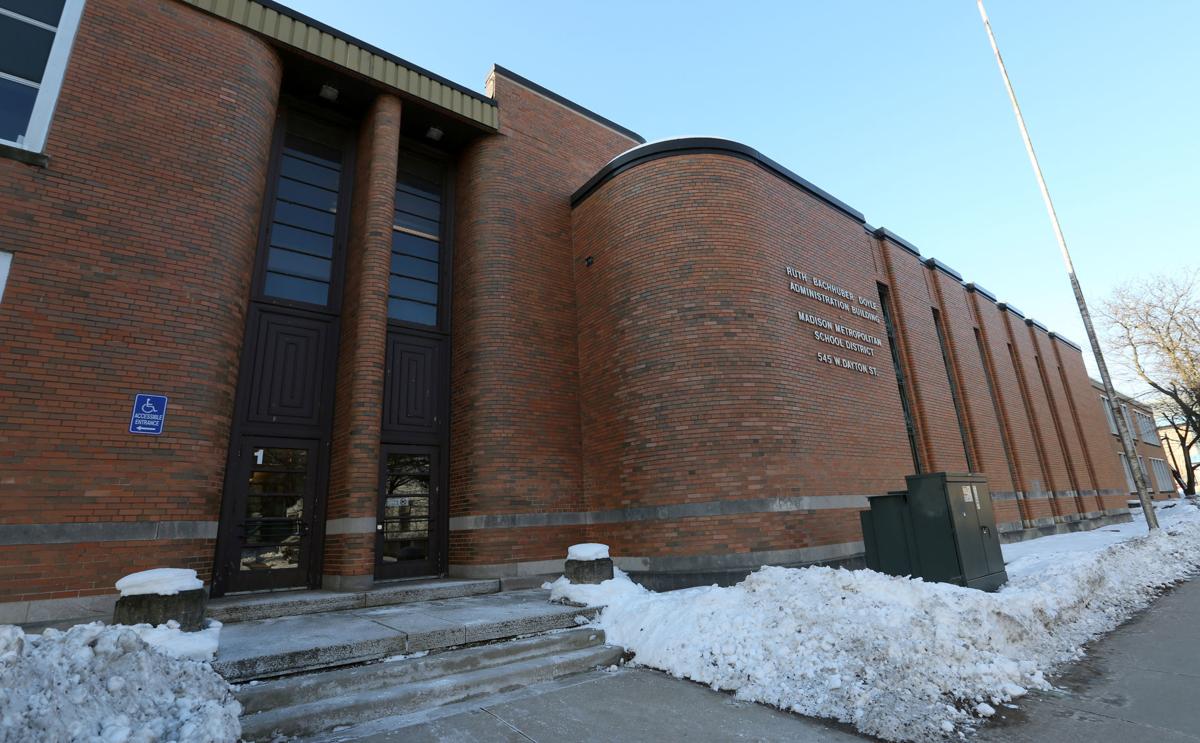 Six weeks out from the anticipated approval of a 2020-21 school year preliminary budget, Madison and districts across the state remain unsure of many of its variables.
The Madison School Board discussed the preliminary budget proposal from staff Monday, as board members and staff acknowledged that the process will likely continue later into the year than normal. They also discussed an estimated $1.5 million in previously unbudgeted expenses for the current school year related to the COVID-19 pandemic, and potential state budget cuts for next school year.
The board will continue to discuss the budget, which goes into effect July 1, at upcoming meetings as board members propose amendments and the district seeks public input. A vote is expected at the June 22 board meeting.
That could be before state legislators have made decisions on a budget repair bill the state will need amid tax revenue losses and extra costs related to the pandemic. Madison Metropolitan School District chief financial officer Kelly Ruppel said she expects to hear some details of the bill beginning in mid-May and "lots of information going back and forth into June."
School budgets aren't official until the school year begins, after the state has conducted its official enrollment count on the third Friday of September. Normally, the final budget passage in October only includes slight changes based on that count — but the period between June approval and October finalization could be more eventful this year.
"In a normal year, that vote in June pretty much is what we vote for in October when we vote on our final budget and tax levy," board member Cris Carusi said. "This year is anything but normal."
Ruppel advised in a memo to the board that the district "will need to pay very close attention to any Budget Repair Bill language and be prepared to be flexible through the June and October budget approval process."
Currently, the district is planning for a $7 million cut from the 2019-20 school year budget without any November referendum. While the district had planned on two November referenda — one for buildings and one for operating funds — those votes are on hold as officials wait to see the full effects of the pandemic. They would need to vote by late August to put something on the ballot.
Any state cuts to the revenue limit, which is currently set to increase by $179 per student for 2020-21, would require further cuts locally.
Additional potential costs for next year include some purchasing that was delayed this spring, which Ruppel wrote "is likely to simply just occur in the fall and then again next spring on the normal purchasing cycle." That means there will be "savings" reflected in the 2019-20 budget, but the normal expense will occur twice next year.
The district has also lost revenue this spring it would normally collect for meals, fees and Madison School and Community Recreation programs.
With ongoing uncertainty about what school will look like next year, there may be additional costs either to continue virtual learning or to purchase safety and cleaning equipment to make the physical school buildings safe, as well.
Board members and staff all stressed the need for patience and adaptability given how many outside forces could affect the budget decisions.
"A lot of that uncertainty is just allowing our public health organizations to take in as much data as possible to give guidance on what's a safe way to conduct school in the future," board member Savion Castro said. "We've got to be humbled by that uncertainty."
That uncertainty will also affect board members' amendment proposals. Those would normally be due in early June for staff to discuss with board members how to balance the changes financially, but given the uncertainty this year, Ruppel said, "If the board wanted to forego the amendment process for now I could see potentially opening it up in August."
Carusi, while reminding her fellow board members that it's their budget, acknowledged the difficulty of that process this year and board members agreed they needed to be flexible with amendments.
"I do want to put out there that this is going to be a really, really difficult budget," she said. "Putting amendments on the table that make it harder for us to be flexible in October might make it even more difficult if we face a severe cut from the state or don't have an operating referendum or both."
Board president Gloria Reyes asked her colleagues to avoid last-minute amendments this year.
"I really want us to commit to developing and agreeing to what that process is, not letting politics guide our decision-making and really have a focus and (be) fiscally responsible in how we're going to manage this very tight budget year," she said.
Share your opinion on this topic by sending a letter to the editor to tctvoice@madison.com. Include your full name, hometown and phone number. Your name and town will be published. The phone number is for verification purposes only. Please keep your letter to 250 words or less.
Concerned about COVID-19?
Sign up now to get the most recent coronavirus headlines and other important local and national news sent to your email inbox daily.