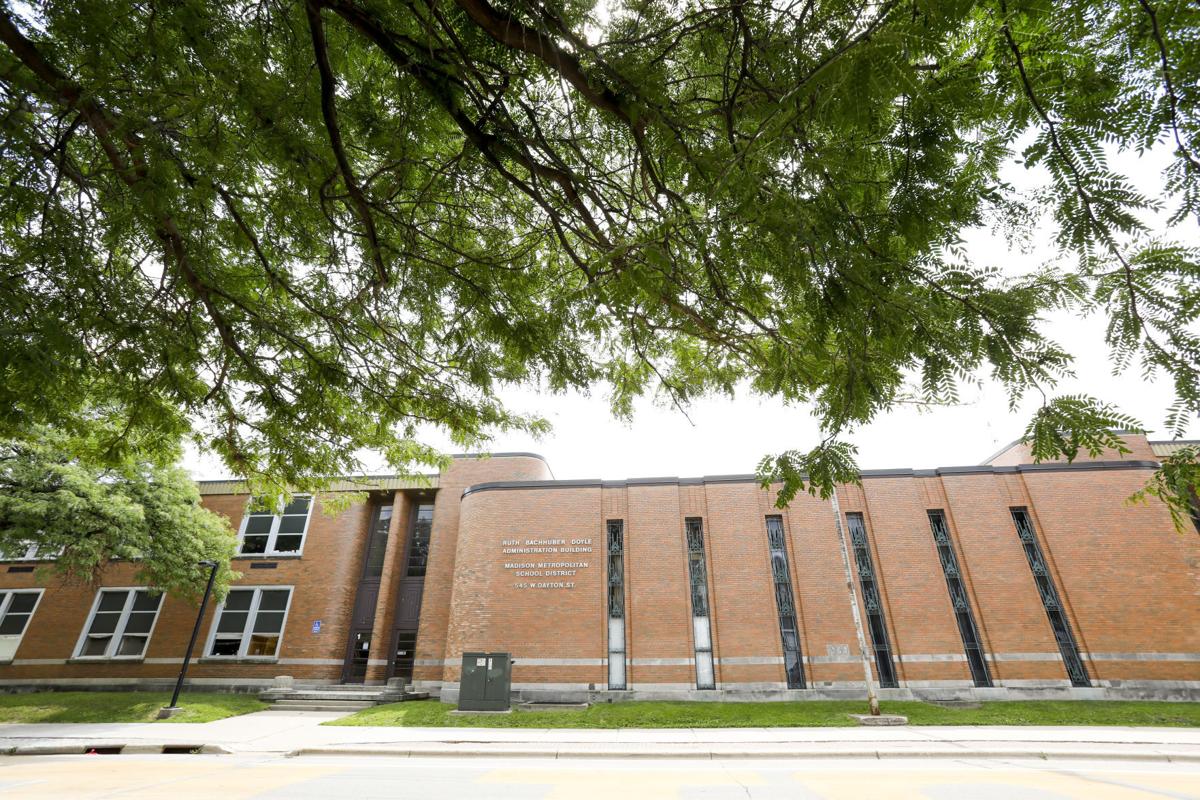 Staff presented the proposal to the School Board Monday. Board members had a few questions about training and definitions, but generally supported the changes. They are expected to vote on the policy later this month.
The notification changes require districts to report data to the board and the state Department of Public Instruction, schools to provide a written report to parents, and principals to meet with staff or law enforcement involved in an incident. The new state law also prohibits the use of prone restraints, or those that involve staff taking a child to the floor to restrain them, and using rooms with a lock on the door for seclusion.
Physical restraint, according to the district's definition in its presentation Monday, "means a restriction that immobilizes or reduces the ability of a student to freely move their torso, arms, legs, or head." A brief touch or hold of a student's hand, arm, shoulder or back to comfort or redirect the student does not fit the definition.
Seclusion is "the involuntary confinement of a student, apart from other students, in a room or area from which the student is physically prevented from leaving," according to the presentation.
MMSD's policy update would also remove words like "reasonable" to describe some uses of physical restraint, and prohibit restraints that "obstruct the student's circulation" like those that cause chest compression or place weight on the student's neck or throat.
Examples of when restraint could be considered "reasonable and necessary" include preventing an act that threatens physical injury or obtaining possession of a weapon or other dangerous object a student has. Board president Gloria Reyes said it would be important to understand what constitutes an "imminent" risk, which is part of the language used in the policy, and requested that any training for staff cover bias.
"What is imminent for one person depending on the situation could be different for another person," Reyes said. "Race is a factor, size is a factor."
MMSD coordinator of intensive supports and critical response Brian Holmquist said DPI has defined "imminent" in cases in the past as, "Something that is going to happen shortly in the future." He added that elements of bias are woven into training.
Any employee who uses restraint would have to undergo training outlined in the proposed policy before doing so, and the update would eliminate a provision in the current policy that allows an untrained employee to do so for "circumstances of an unforeseen nature or in an emergency" when trained employees are unavailable.
The proposal further outlines specific provisions for students with disabilities and ensures that a student's Individual Education Plan team meets within 10 days following a second incident of physical restraint or seclusion within a single school year.
It also adds notification and documentation policies, including notifying a parent within one business day after the incident and creating a written report within two business days that includes a description of the incident. That report must also be sent to the student's parent or guardian within three business days of the incident.
MMSD associate general counsel Sherrice Perry told the board the new rules had transparency in mind.
"We talk about that and we throw that word around," Perry said. "This is really putting the money where our mouth is."
Data provided to the Cap Times in December showed that in the 2018-19 school year, 324 students were restrained or secluded a total of 1,420 times. Both of those numbers were below the 2017-18 school year, which saw 540 students restrained or secluded 2,482 times.
Most of the students involved, though, were still those with disabilities: 228 of the 324 in the 2018-19 school year, or 70%.
Share your opinion on this topic by sending a letter to the editor to tctvoice@madison.com. Include your full name, hometown and phone number. Your name and town will be published. The phone number is for verification purposes only. Please keep your letter to 250 words or less.
Be the first to know
Get local news delivered to your inbox!