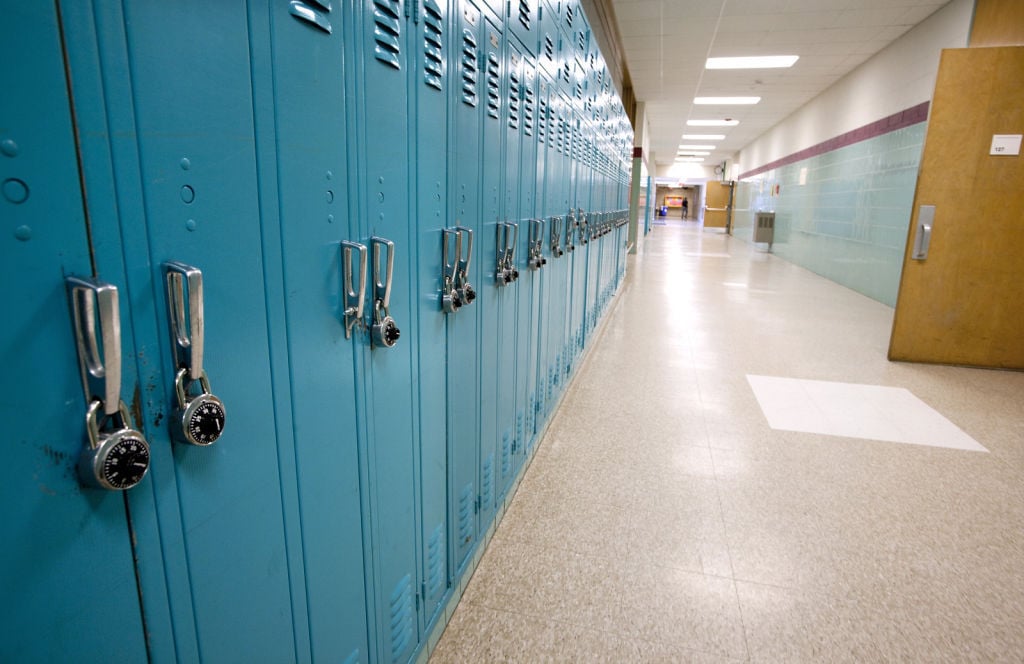 After a larger overhaul a year ago, proposed updates to the Madison Metropolitan School District's Behavior Education Plan for this fall would focus on "tweaks" to language and creating more alternatives to suspensions.
The updates, presented to the School Board Monday night at its Instruction Work Group meeting, would add new language related to drugs, physical contact and inappropriate language.
"This is a narrow proposal that we have in front of you," said MMSD coordinator of progressive discipline Bryn Martyna. "We also want to make sure that the written policy is still up to date and current with what the board wants and what the board intended when you all passed the last version of it."
The smaller-scale changes are a continuation of the annual updating process. The BEP outlines various behaviors and the responses, which vary from level 1 — classroom managed, not recorded in Infinite Campus — to level 5 — long-term removal from school, including potential expulsion.
The plan has been controversial since it was created in 2014 under former Superintendent Jennifer Cheatham. Some blame the BEP for a lack of discipline among students, and others say they support the plan's ideals but question whether the district has done enough to help teachers implement it.
The latest proposal, which the board is expected to vote on at its May 18 meeting, would add using an electronic smoking device to the list of behaviors for which the district offers alternatives to suspension like restorative circles. The BEP lists other specific behaviors that schools are required or encouraged to develop alternatives to suspension for, but the update would add language encouraging such alternatives to be explored for "any other behaviors" that are not specifically listed.
"We've seen great uses of (alternatives to suspension)," Martyna said. "We feel like we're at the point where schools are getting the hang of this and they're liking the option of alternative to suspension, and we'd like to open it up so they can choose to offer it for other behaviors."
Board member Ali Muldrow asked staff to track how discretion is used in the alternatives to suspension, specifically as it relates to race. Statistics presented earlier this school year showed black students and students with disabilities remain overrepresented among those who receive suspensions.
Under the updates proposed Monday, possession of an electronic smoking device would be classified as a level 2 or 3 violation in elementary school and level 2 in secondary school. Use of such a device would be classified as a level 2, 3 or 4 offense for elementary and a level 2 or 3 offense for secondary.
"This is still an issue that we want to address as a public health issue," Martyna said. "Vaping has become so much more prevalent in schools across the country."
Board member Savion Castro said he doesn't believe punitive measures will change a teenager's behavior, especially if they have a substance addiction. Martyna agreed and said staff can strategize ways to use the response, like an in-school suspension, to focus on educating students about the health dangers.
The update would also adjust language about "serious threats" to make it clear it applies beyond social media and add the potential of a more serious consequence for fourth- and fifth-graders who swear, curse, make obscene gestures or use a racial slur or protected class reference directed toward another student.
Finally, new language would more clearly delineate the difference in offense level between "incidental contact" with a staff member and "physical attack … against a staff member." The latter would be considered a more serious offense.
"It's breaking it out into two behaviors," Martyna said. "We think it's more supportive of both students and of staff, in terms of not lumping the wide range of behaviors that could fall under this into a level 4/5, but allowing it to be broken out."
Board member Ananda Mirilli said she has a "love and hate relationship with the BEP," as she knows it was needed when it was created but finds it challenging to update every year.
"It feels like we're trying to capture every single human behavior, and we know that is technically impossible," Mirilli said.
Share your opinion on this topic by sending a letter to the editor to tctvoice@madison.com. Include your full name, hometown and phone number. Your name and town will be published. The phone number is for verification purposes only. Please keep your letter to 250 words or less.
Be the first to know
Get local news delivered to your inbox!