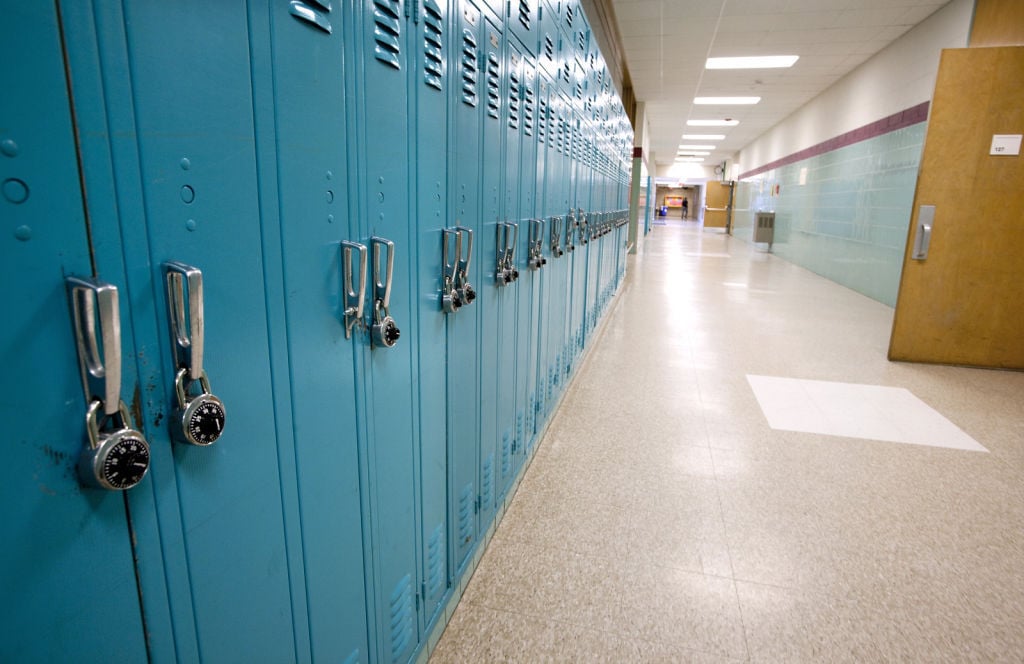 As Black students and students with disabilities remain more likely to face discipline than the overall Madison Metropolitan School District student body, School Board members said Monday more urgency is needed.
"Black students can't afford for us to pat ourselves on the back along the way," board member Ali Muldrow said. "If we can avoid criminalizing our white students, we can avoid it for everybody else."
The board discussed the district's Behavior Education Plan, which has been controversial in its seven years of implementation, at its Instruction Work Group meeting. This year's annual update was slightly different, as the district is not using suspensions or expulsions during virtual learning, which began last March due to the COVID-19 pandemic.
Instead of reviewing data on disproportionate suspensions and expulsions as they have in the past, the group instead took a broad look at the work staff are doing on restorative justice, social-emotional learning and creating alternatives to suspension.
"It's been a focus to say, 'let's make sure we get our relationships and our care for each other right during this time,'" district coordinator of progressive discipline Bryn Martyna said. "Let's make sure students, staff and families feel seen and loved during this incredibly difficult time."
But amid that big picture look, board members stressed that the district needs to change the disciplinary disproportionality.
Data presented last February showed that in the first semester of the 2019-20 school year, out-of-school suspensions had increased for a fifth straight year, though in-school suspensions had decreased. Both types of suspensions were given to Black students and students with disabilities at a rate at least three times their representation within the student population.
The conversation comes as the board is set to consider recommendations later this month from the Safety and Security Ad Hoc Committee, which formed following the board's vote to remove school resource officers from the four comprehensive high schools. Among the committee's recommendations were an increased focus on and funding for restorative justice work.
Board member Cris Carusi said the board needs to "take the long view" and consider what resources or policy changes can help change the discipline disparities. The time with kids not in school can be an "opportunity" for that work, she added.
"Kids who are seniors this year have spent more than half of their time in MMSD with the BEP, and the disproportionalities persist," Carusi said. "I find that deeply concerning."
Muldrow also pointed out that punishments like suspensions or expulsions often don't have a helpful result.
"My understanding is that suspension doesn't increase engagement, it doesn't increase a student's sense of belonging, it doesn't resolve conflict in the classroom — in fact, it can contribute," Muldrow said.
The work takes on increased importance as officials consider when in-person school will return, as many students, staff and families will be dealing with trauma experienced during the pandemic.
While some staff said there are buildings that are trending toward reducing disparities and want to share successful practices, board members said everyone still needs to do better.
"At the root, it's really around changing adult practices," Ananda Mirilli said. "Every adult, every building."
Superintendent Carlton Jenkins spoke passionately of the importance of confronting the disparities, calling Monday's conversation "pivotal."
"We said we wanted to be bold, this is bold," Jenkins said. "Take it on if we want to be the model. Take it on, this issue on right here."
Share your opinion on this topic by sending a letter to the editor to tctvoice@madison.com. Include your full name, hometown and phone number. Your name and town will be published. The phone number is for verification purposes only. Please keep your letter to 250 words or less.