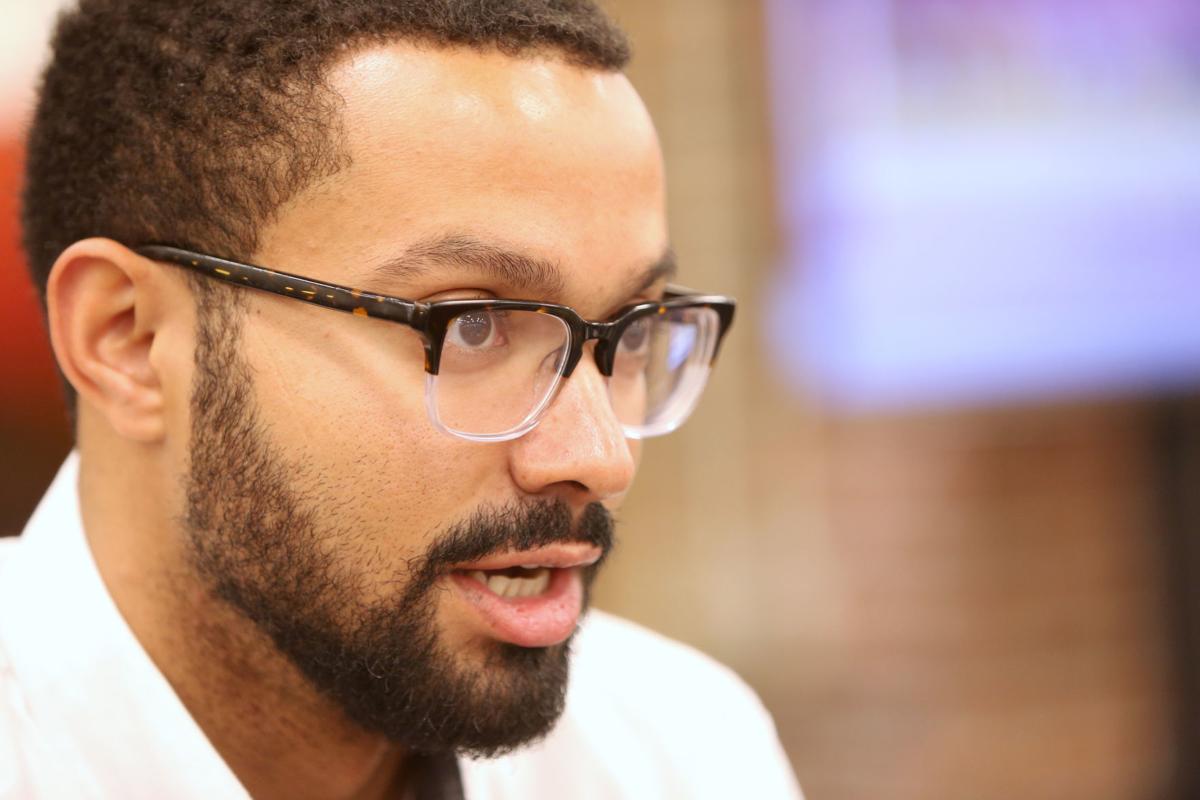 With economic uncertainty amid the COVID-19 pandemic, Madison Metropolitan School District administrators and School Board members are trying to create more flexibility in the budget to offset possible cuts.
Monday night, the board discussed the 2020-21 preliminary budget, which must be approved before July 1 when it goes into effect. A vote is expected at the June 29 meeting.
The budget will be finalized in October after enrollment counts are official. In a normal year there are only small changes between the end of June and October, but that will not be the case this year.
"We're used to voting on the June budget and putting it on the shelf until we get more information from the state in October," said MMSD chief financial officer Kelly Ruppel. "We probably won't be able to do that this year."
Administrators are concerned about a potential state budget repair bill that could cut funding to K-12 schools, though Gov. Tony Evers told the Cap Times last week he's hopeful such a measure can be avoided amid lower than anticipated revenue for the state. The budget Ruppel recommended Monday would save $8.4 million from what has been previously discussed, mostly through cuts to wage increases to save room in case such a bill is approved.
"Pause on any new spending in order to maintain the most flexibility until we know more," Ruppel said.
If the previously planned increases in base wages and the "steps" on the district's salary structure were maintained, as many as 92 school-based staff positions could be cut, according to the presentation.
If a state budget repair bill did not come to fruition or there was additional funding from the federal government, raises could be reinstated before the final budget approval, while reinstating the positions in the middle of the school year would be more challenging.
Ruppel also offered expense-saving possibilities of keeping five vacant central office positions open for a savings of $500,000 or more as well as a pause on Strategic Equity Projects like a new reading curriculum and increases to School Security Assistant pay, saving up to $550,000.
Board member Savion Castro said he was supportive of Ruppel's recommendation among the options presented Monday night, although he acknowledged it was not a good choice to have to make. Most others expressed a similar sentiment.
"Really not happy with where things are, but COVID has upended everything including our budget," Castro said. "Really hoping we can build it back up as we move into the new fiscal year."
Board member Cris Carusi asked not to cut the "step" advances, a $5.3 million budget item, especially given the demands on teachers amid the pandemic.
"(That) is going to put morale in a very bad place at a time when we need morale at a peak," Carusi said.
The changes would offset a potential cut to the state-imposed revenue limit, which under the existing budget is set to increase by $179 per student next school year. The assumptions in Monday's discussion would see that, along with an increase in Special Education Reimbursement from the state, would be zeroed out.
"We're going to have to make a lot of assumptions that might not end up being right, but we're going to have to make the best assumptions we possibly can," said Carusi. "This year more than most years, this is a draft budget."
Most board members supported building the budget around the revenue loss assumptions Ruppel brought up Monday, which she called "Scenario B" in her presentation.
"It speaks to our need to be agile and also very realistic," Muldrow said. "I hope that the option B, which I think is still kind of an optimistic option, allows for us to navigate the draft budget with a sense of clarity."
Beyond covering the district's normal funding needs, Ruppel presented $6.5 million of anticipated extra costs over the 2019-20, 2020-21 and 2021-22 school years in total directly related to the COVID-19 pandemic. Those costs cover things across instruction, student supports and operations.
Current federal funding through the CARES Act will cover an estimated $4.2 to $4.7 million, according to the presentation.
"We know that we're not going to have enough," Ruppel said.
An additional challenge will be balancing Fund 50, the food service budget, amid a projected $1.5 million loss in the 2020-21 school year. Ruppel said possibilities include using fund balance or transferring funds from the general fund to the food service budget to make up the gap.
Board member Nicki Vander Meulen announced in a Facebook post Sunday night she would not contribute to the discussion about the budget nor vote in favor of it unless MMSD officials met for "good faith" negotiations with Madison Teachers Inc. over Employee Handbook changes administrators are proposing that the union does not agree with.
Share your opinion on this topic by sending a letter to the editor to tctvoice@madison.com. Include your full name, hometown and phone number. Your name and town will be published. The phone number is for verification purposes only. Please keep your letter to 250 words or less.
Concerned about COVID-19?
Sign up now to get the most recent coronavirus headlines and other important local and national news sent to your email inbox daily.