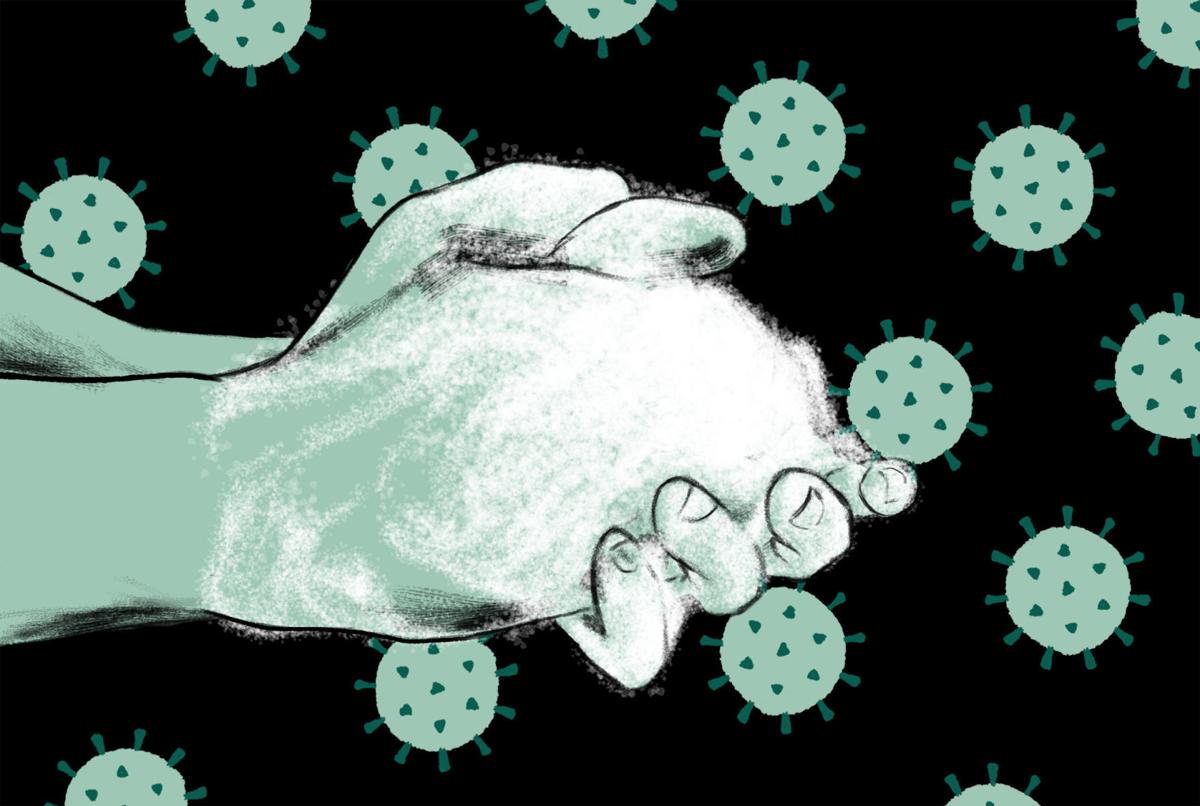 The Madison School Board will consider this month three policies related to making an eventual return to in-person instruction safe.
Three days after superintendent Carlton Jenkins announced the third quarter would begin with virtual instruction, the board will discuss new policies on facility cleaning, hygiene and protective measures Monday at an Instruction Work Group meeting as the COVID-19 pandemic continues.
The board is expected to vote on the policies at its Jan. 25 meeting. Monday's meeting is scheduled to begin at 5:30 p.m. and will be broadcast on the board's YouTube channel.
Hygiene
Staff, students and visitors would be required to follow a variety of practices on handwashing, coughing and sneezing and staying home when sick. Employees would also be responsible for "replenishing or letting the person in charge know when handwashing supplies or hand sanitizer are low" under the policy.
The handwashing section of the policy includes a list of situations in which people are encouraged to wash their hands, including before contact with another person, putting on gloves and entering and and leaving school. Handwashing is also encouraged after contact with another person, using the restroom, taking off gloves and touching frequently touched areas like doorknobs or handrails.
The policy also outlines a five-step handwashing procedure and a hand sanitizer procedure when soap and water aren't immediately available.
Cough and sneeze etiquette includes covering one's mouth and nose and washing hands after.
Protective measures
The proposed protective measure policy is mostly focused on masks, but also includes general considerations about social distancing, personal protective equipment and keeping students with the same staff member throughout the day when possible.
For masks, the policy would require staff, visitors and students ages 3 and up to wear masks covering their nose and mouth when indoors and on buses. It also outlines mask exemptions, which would require working with the district.
If one is exempt from wearing a mask, they would have to stay six feet from others "to the greatest extent possible" when indoors and on buses.
Staff will receive various personal protective equipment (PPE) depending on their job duties, including reusable, washable face masks; face shields, gloves and disposable gowns.
The policy would also allow common areas like cafeterias, auditoriums and gyms to be used as classrooms, for food service, to provide childcare and for government functions.
"Student groupings should be in distinct spaces within common areas and students' groupings should not mix with other student groupings," the proposal states.
Facility cleaning
Under the proposed cleaning policy, the district will provide "specific training to address the cleaning protocols and frequency of cleaning" to any MMSD employee whose job duties include cleaning.
MMSD commits in the policy to using EPA-approved disinfectants that are "effective against COVID-19," and agrees to train employees on proper use and safety concerns of those products.
It leaves a cleaning schedule to the discretion of the executive director of building and administrative services.
All staff would be required to perform personal hygiene procedures outlined in other policies, be aware of their own health, use disinfecting supplies properly to ensure cleanliness of work areas and "where possible, reduce the sharing of equipment or tools and if not possible, disinfect between users."
Share your opinion on this topic by sending a letter to the editor to tctvoice@madison.com. Include your full name, hometown and phone number. Your name and town will be published. The phone number is for verification purposes only. Please keep your letter to 250 words or less.