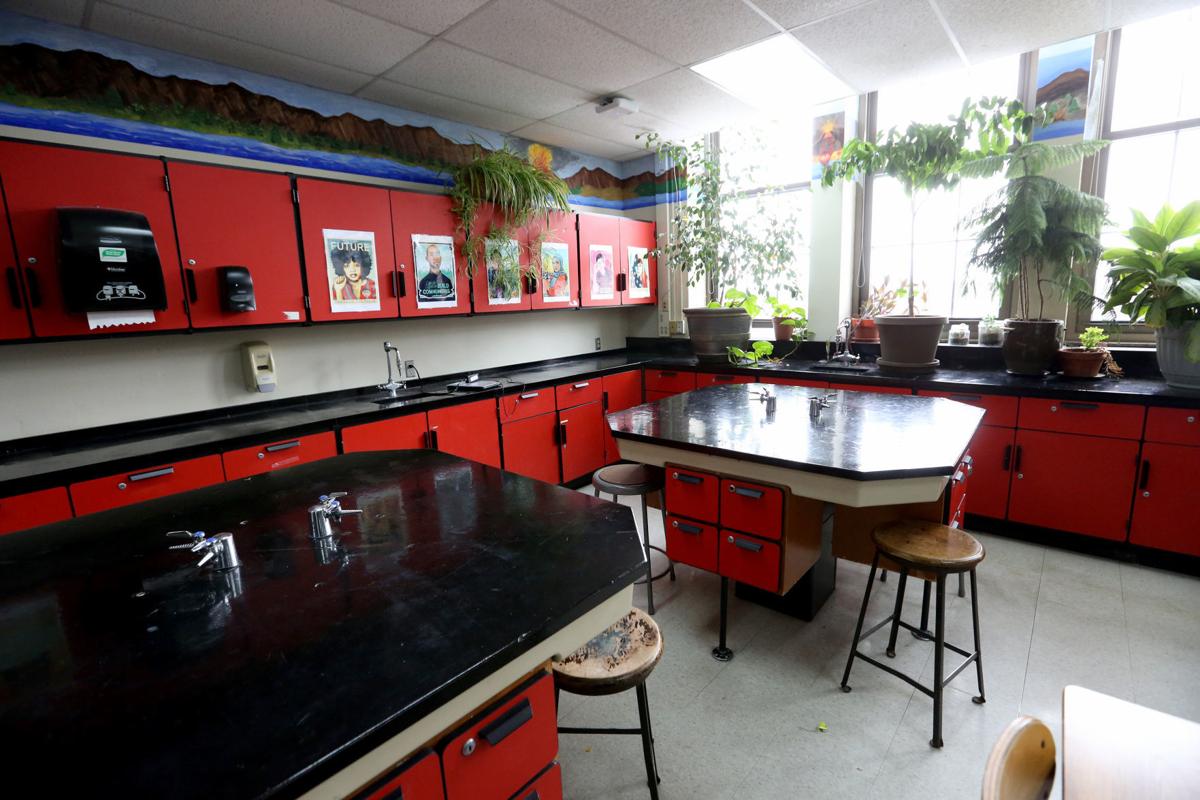 In the midst of economic collapse, the Madison School Board is likely to decide in June or July whether to ask taxpayers for additional funds through November referenda.
But most board members stated their support for putting both questions on the ballot during a discussion Monday night. Each of the seven board members spoke of their continued support for the questions, though some asked to see more of the economic costs of the COVID-19 pandemic before voting.
"We definitely need it," board president Gloria Reyes said. "It's just, given the economic instability and what this does to our taxpayers … I think we have to also be responsible and figuring out, is this the best route for our taxpayers right now given people losing jobs?"
Board member Savion Castro said the pandemic, "which is already exacerbating so many disparities across the board," has shown "now is not the time to cut back our investment into public education for our students and our teachers."
"Going into March there was a sense that this was really needed," Castro said. "After COVID, it's just underscored even more how badly our public schools need this investment from our community and I think we have a responsibility to be honest about that need."
Before the pandemic, the board was planning to approve the questions for the November ballot with a March vote. Two weeks before that meeting, schools closed across the state of Wisconsin by order of the governor and public health officials.
Board members decided at that time to delay the vote, which isn't necessary until late August.
"We were only a couple weeks away from actually voting on the entire referendum package," executive director of building services Chad Wiese said. "In some ways it's probably a blessing that we had a chance to pause and make sure we were making the right decision."
The board could vote as early as June, but continue to alter the questions up until the August deadline. 
Prior to the COVID-19 outbreak, the board had been planning for two ballot questions: one for $317 million in capital funding and $33 million for operating expenses, the latter of which would phase-in over four years. No one suggested changing those plans Monday.
The capital referendum would fund significant renovations at the four comprehensive high schools, consolidate Capital High School in MMSD's Hoyt building and construct a new elementary school on the city's south side.
"The situation around these projects hasn't changed since March," Wiese said. "Our schools are still in desperate need of improvements and maintenance and reimagining instructional settings."
The operating referendum would increase the district's revenue limit, allowing it to increase local property taxes by a certain amount each year over the state's maximum. The four-year phase-in, as of the latest plan, would be $6 million in year one, $8 million in year two, $9 million in year three and $10 million in year four. The district would permanently have the $33 million in taxing authority into the future after the four years.
MMSD chief financial officer Kelly Ruppel said they could adjust the breakdown of the phase-in depending on how the state responds to its own pandemic-related financial challenges.
Board member Cris Carusi said members of a community input group all expressed continued support for both referenda, mentioning that it could be a good time to borrow for the capital referendum with low interest rates.
"It seemed like the group was very much in favor of continuing to go to an operating referendum, especially given the fact that state budget cuts are likely in the near future," Carusi said.
Wiese pointed out other potential positives of the timing, including that it would create hundreds of jobs at a minimum. Board member Ali Muldrow said staff's thoughtfulness in developing the plan gives her confidence the community will see why it's the right time to make an investment.
"Folks are able to see opportunity in this moment," Muldrow said. "Madison is a community that embraces change and embraces smart solutions."
She added that without the operating referendum, the district might have to lay people off and further damage the economy.
"There's some real serious consequences of not passing both referendums," she said. "We need to have that conversation with the community as well."
Share your opinion on this topic by sending a letter to the editor to tctvoice@madison.com. Include your full name, hometown and phone number. Your name and town will be published. The phone number is for verification purposes only. Please keep your letter to 250 words or less.
Be the first to know
Get local news delivered to your inbox!