Nicki Vander Meulen visited every single Madison Metropolitan School District site in her first term on the Madison School Board.
She'd proud of that effort to experience what's really going on in buildings, but as she runs for a second term on the board, she's ready to consider what's next.
"I'm running on my record," she said. "Not just my record, though. But what I'm going to do."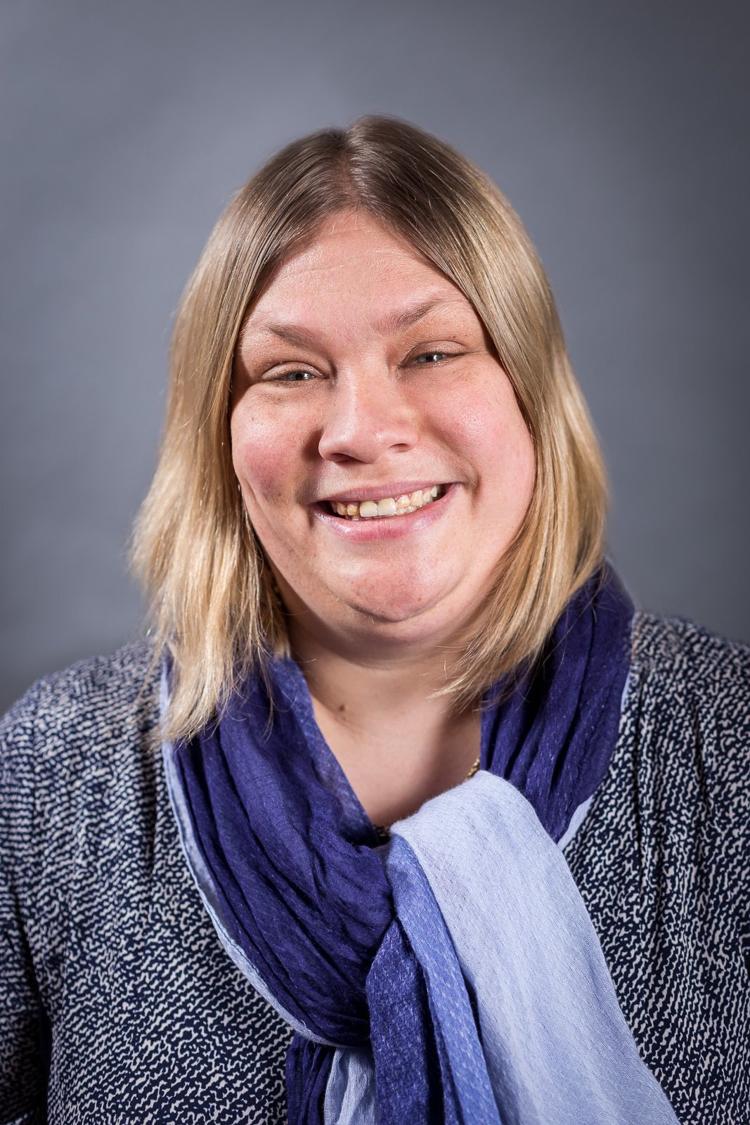 Vander Meulen is running for re-election to Seat 7 against challenger Wayne Strong in one of two contested races on the April 7 ballot. The other is a race between Maia Pearson and Christina Gomez Schmidt, who emerged from the three-way primary race in a bid to succeed Kate Toews in Seat 6.
One of her priorities if elected would be increasing transparency. To Vander Meulen, that means more than posting board agendas in a timely manner — though she'd like to see those sooner than noon the Friday before a Monday meeting.
She also wants the board to avoid closed sessions as much as possible and would like to see all committees, including those made up of parents, "publicly, legally noticed."
"We are asking our taxpayers for a huge amount of money, yet we're still not providing information in a timely manner," Vander Meulen said. "We're not providing updates and people are confused. They're stating it, and we're still using handpicked focus groups."
That also means taking questions from the public at any meeting, she said, pointing to the superintendent contract approval this spring, a meeting at which the board did not have public comment on the agenda.
"If the board's meeting, the board should take questions," she said.
One of, if not the first School Board members in the country with autism, Vander Meulen has continued her refrain that she hopes to be "a voice for the voiceless."
"I made significant steps toward that," she said. "There's a lot more work to do. There's still needs that are not being met."
Vander Meulen works as a juvenile defense attorney, and said some of her clients' experiences are part of her opposition to having School Resource Officers stationed in the district's comprehensive high schools. She was one of three board members to vote against a new contract with the city of Madison last year, which was approved with four votes in favor.
She said her biggest problem with the contract was the lack of a requirement for training on how to work with nonverbal students. But she further would rather see that money go toward increasing the pay for the district's in-house security assistants.
"Our job should be paying for books, programs, student extracurriculars, bus passes — not for essential city services," she said. "How many other city services do we contract out for, fire? Sewer? Those are basic city services for the citizens of this city."
She hopes to bring down suspension rates, especially the disproportionate rate at which black students and those with disabilities are suspended.
"That's not OK," she said. "I want to know why we're doing that."
Endorsed by Madison Teachers Inc., Vander Meulen said the thing she'd most like to accomplish with another term is a permanent annual cost-of-living wage increase for teachers.
"Teachers have enough indignity as it is, they shouldn't have to fight for cost-of-living every year," she said. "It should be guaranteed and just be part of the budget from day one. You find other programs that aren't as necessary."
While she acknowledged needing "to work on my tact" and "be a little more professional at times" in questioning staff, she committed to continuing to question staff, because, "Not asking questions is the utmost disrespect, because it means that I don't care."
"When I grew up, I got in trouble for interrupting, arguing and talking too much," she said. "I'm now paid to interrupt, argue and talk too much.
"I can't think of a better use of those skills than on a board and saying, 'No, I want the answer.' Not when it's convenient, not when it looks good, not when we don't want to insult."
Share your opinion on this topic by sending a letter to the editor to tctvoice@madison.com. Include your full name, hometown and phone number. Your name and town will be published. The phone number is for verification purposes only. Please keep your letter to 250 words or less.
Be the first to know
Get local news delivered to your inbox!