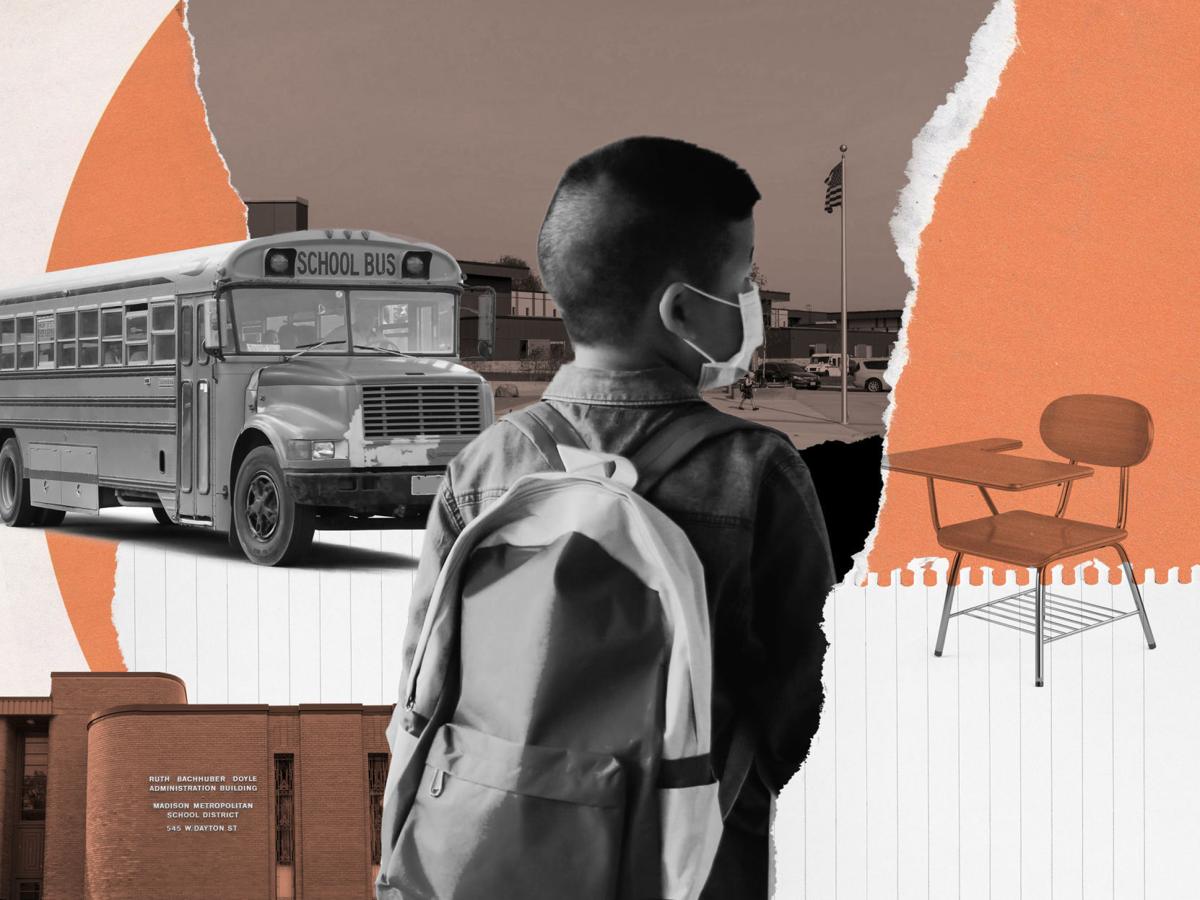 As the Madison School Board begins its 2021-22 school year budget process, board members want to make sure it's an anti-racist document focused on equity.
How to do that is still to be determined, as board members discussed the concepts Monday night.
"It's so easy to say that we have this equity tool and we're anti-racist and our budget is going to reflect that, but what does that process look like for the board?" said board president Gloria Reyes, whose term ends in April. "I just want us to really drill that down to our work as a board."
Next year's budget comes with many unknowns, as it will rely on a new state budget that is not likely to be approved until summer, the overall effect of the ongoing COVID-19 pandemic still to-be-determined and the possibility of more aid from the federal government.
Assuming the usual budget schedule for MMSD, which includes a June vote on a preliminary budget, there are likely to be unknowns even as the board votes.
"The board will very likely need to vote on this budget without those revenues truly being known," said Madison Metropolitan School District chief financial officer Kelly Ruppel.
As they navigate those, board members also want to ensure everything they fund is working toward equity and anti-racism. Ruppel suggested board members use the district's equity evaluation tool during the amendment proposal process in May and June, something that hasn't been done in the past.
Assumptions Ruppel is factoring in as she begins building a budget proposal include projected enrollment loss and a compromise between the Republican Legislature and Democratic Gov. Tony Evers on how much funding for schools will increase in the state budget. With those assumptions, the district would have no new revenue limit authority, Ruppell projected.
That would mean the $8 million approved in the operating referendum in November would be the only flexibility available over last year's budget. That leaves the district with a projected gap of $7.7 million less revenue than what it would spend if fully investing in areas of interest, Ruppel said. She stressed, however, that the district is "not in a budget crisis."
"We have strategies to balance this budget, we'll be working to balance this budget," Ruppel said.
Among the priorities board members identified is fully funding pay increases for staff — at a total cost of about $7.6 million between longevity increases and a cost-of-living base wage increase. The district and Madison Teachers Inc. remain in negotiations over the base wage increase for the 2020-21 school year, which the board capped at 0.5%, while the union continues to ask for the maximum-allowed 1.8%.
Equity focuses include early literacy, mental health and accelerated learning, with about $4 million in new spending toward those under Ruppel's projections.
The board will discuss the budget again next month, with a focus on the overall strategy and staffing. In March, board members will confirm health care plans and review equity project proposals.
In April, the district will release its draft preliminary budget book. Board members will then offer amendments in the following months before the likely approval of a preliminary budget in June.
Share your opinion on this topic by sending a letter to the editor to tctvoice@madison.com. Include your full name, hometown and phone number. Your name and town will be published. The phone number is for verification purposes only. Please keep your letter to 250 words or less.