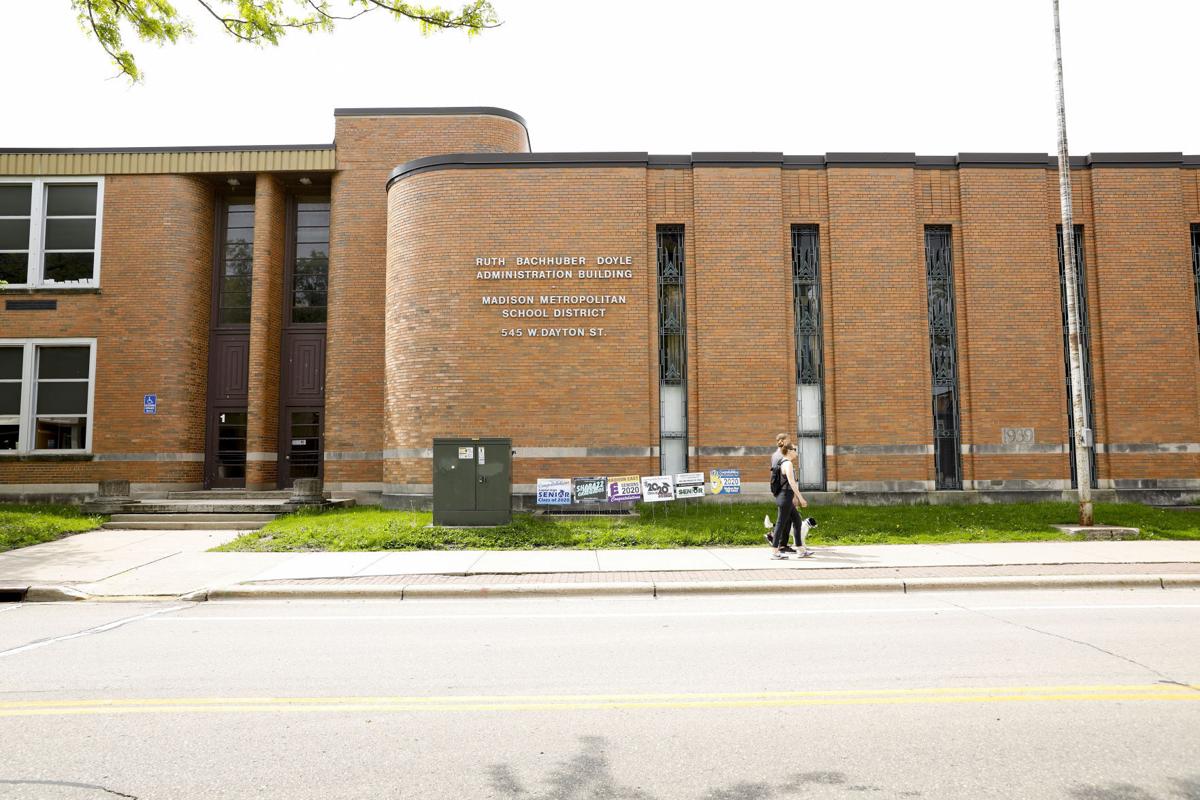 As it enters an uncertain year, the Madison Metropolitan School District has a preliminary budget to guide its work.
The School Board voted to approve the 2020-21 preliminary budget Monday night, which board member Ananda Mirilli called a "placeholder based on what we know currently." The $471 million spending plan does not include any funding from a potential November operating referendum, which the board could vote to put on the ballot in July.
Property tax rates will drop by 40 cents per $1,000 of property value in this version of the budget, though that would change if any referendum were approved in November.
The approval on a 5 to 2 vote comes with much less certainty than in most years, as the ongoing coronavirus pandemic has some wondering whether the state Legislature will need to pass a budget repair bill that could include cuts to K-12 education. If a November referendum were successful, it would also allow the district to have additional revenue.
Amid that uncertainty, MMSD chief financial officer Kelly Ruppel suggested assuming a $7.6 million state funding cut earlier this month, most of which was covered by eliminating the planned base wage increase and steps forward on the salary schedule for staff.
Board member Cris Carusi stressed the budget as passed Monday is "not set in stone."
"While our June budget is usually pretty accurate, this summer the board and administration will be revising the budget once we know what state funding looks like," Carusi said.
Gov. Tony Evers told the Cap Times earlier this month he hoped to avoid a budget repair bill and that mid-school year cuts to education were close to a "red line" for him.
Interim superintendent Jane Belmore, calling it "a time of unprecedented uncertainty," said the budget as passed Monday would "put a number of our decisions on pause until we know more."
"The budget we present to you tonight is a budget that retains the most level of flexibility for the board in the upcoming months," Belmore said. "(It is) designed to ensure that we can continue our operations throughout the summer."
"They're in the budget such that you don't have to revote down the road," she said.
Ruppel said finding expenses with limited impact to cut is difficult.
"Everything we do is about students and staff so anything that we cut is going to affect students and staff," she said.
Board member Savion Castro said the budget was "akin to a continuing resolution."
"The decision that we're making here today is the most prudent one for our system in that it's easier to … reinstate steps or what have you then to have to take it away," he said. "I fully understand how this can cause a degree of anxiety in people, but we're in this position because we're seeing a big lack of leadership at the federal level and that has downstream effects."
Nicki Vander Meulen and Carusi cast the votes against the budget. Vander Meulen said she was not comfortable cutting pay for staff. Carusi said she disagreed with the assumptions built into the budget, specifically not wanting to cut the pay or funding from some of the district's strategic equity projects like adopting a new K-5 reading curriculum and realigning the job descriptions and pay for school security assistants.
"That said, I deeply appreciate the diversity of opinions on this board," Carusi said. "I really look forward to working with everybody on the next iterations of this budget."
Share your opinion on this topic by sending a letter to the editor to tctvoice@madison.com. Include your full name, hometown and phone number. Your name and town will be published. The phone number is for verification purposes only. Please keep your letter to 250 words or less.
Be the first to know
Get local news delivered to your inbox!