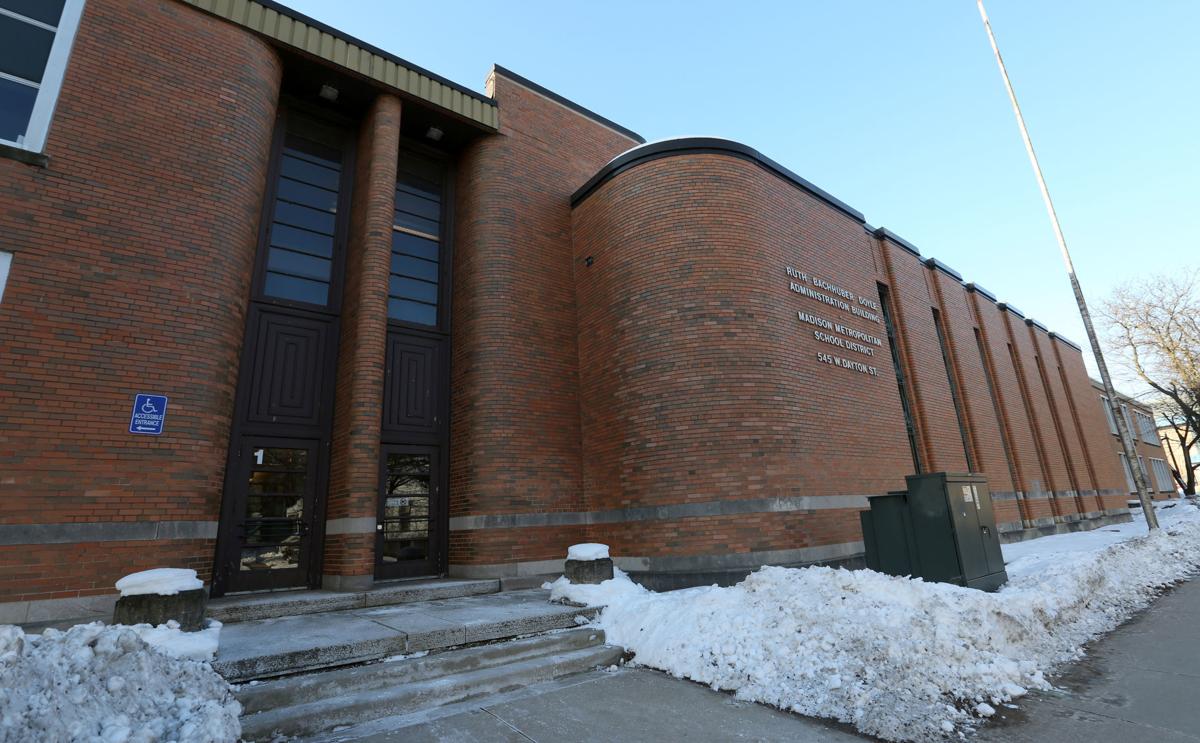 Amid a global pandemic that has schools closed across Wisconsin, the Madison School Board voted for as much continuity as possible in changes to staff health insurance plans Monday night.
Board members voted unanimously Monday, with Ali Muldrow recused, to keep Dean and GHC as health insurance providers and add a deductible along with premium increases. The other plan under consideration would have also had premium increases, but would have avoided a deductible by moving from GHC to Quartz.
The changes will go into effect July 1, but staff needed the vote to help build the budget, with a plan to unveil draft budgets ahead of the April 27 board meeting.
The second plan would have saved $9 million over the next four years, staff reported, which could have been directed to other programs and initiatives. But the uncertainty surrounding health care in the current environment prompted board members to opt for stability, something Madison Teachers Inc. had pushed for when the options came out earlier this month.
"We need to prioritize stability for our staff. They've asked us for this loud and clear," said Cris Carusi. "This just is not the right time to be asking our staff to go out and find new primary care doctors."
Both plans offered rate caps for growth in coming years, with Quartz offering a 0% growth rate next year, well below GHC's 4.5% rate cap. Board member Savion Castro acknowledged the health insurance costs with the GHC plan over the next four years "are just not sustainable for the things we want to do," but voted for the plan anyway, agreeing with his colleagues that stability was important at this time.
Board member Kate Toews said she hoped staff could renegotiate the rate with GHC in future years.
The premium increases under both options doubles the contribution for most employee classifications. Teachers on the HMO plan, for example, will pay 6% instead of the 3% they pay now.
Ananda Mirilli focused on the additional deductible payment and that the plan switch wouldn't come until July 1 in supporting a move to Quartz. She ultimately voted for the GHC plan after the Quartz plan was defeated on a 5 to 1 vote.
She and Nicki Vander Meulen asked staff if they could delay the vote, but staff said they needed the information to build the budget and begin outreach to staff about the upcoming changes.
The changes were needed because the district had budgeted no increase in its payments for staff health insurance next school year, but costs were increasing from providers, creating a $4.6 million shortfall.
Quartz was a district provider until 2017-18, when the district moved from offering three health insurance plans to two. An MTI memo earlier this month said, "Forcing employees to switch again only three years later is too disruptive."
MTI president Andy Waity shared the union's concerns March 9 during public comment, saying staff having to worry about their health insurance continuity and cost was concerning — and that was before the pandemic changed the landscape here.
"The immediate response from members was one of frustration," Waity said. "This tension has become the norm and that's really not a healthy situation for any of us."
Toews said Quartz is still a good insurance provider, and if they continue to offer better rates could be considered in the future. Now is just not the time, she said.
"We have two options for two very good providers, one of which involves a change of primary provider for 70% of our staff, one of which doesn't," Toews said. "I am in favor of keeping GHC right now and I also want to say that should this come up next year, I think it would be a different discussion."
Share your opinion on this topic by sending a letter to the editor to tctvoice@madison.com. Include your full name, hometown and phone number. Your name and town will be published. The phone number is for verification purposes only. Please keep your letter to 250 words or less.
Be the first to know
Get local news delivered to your inbox!