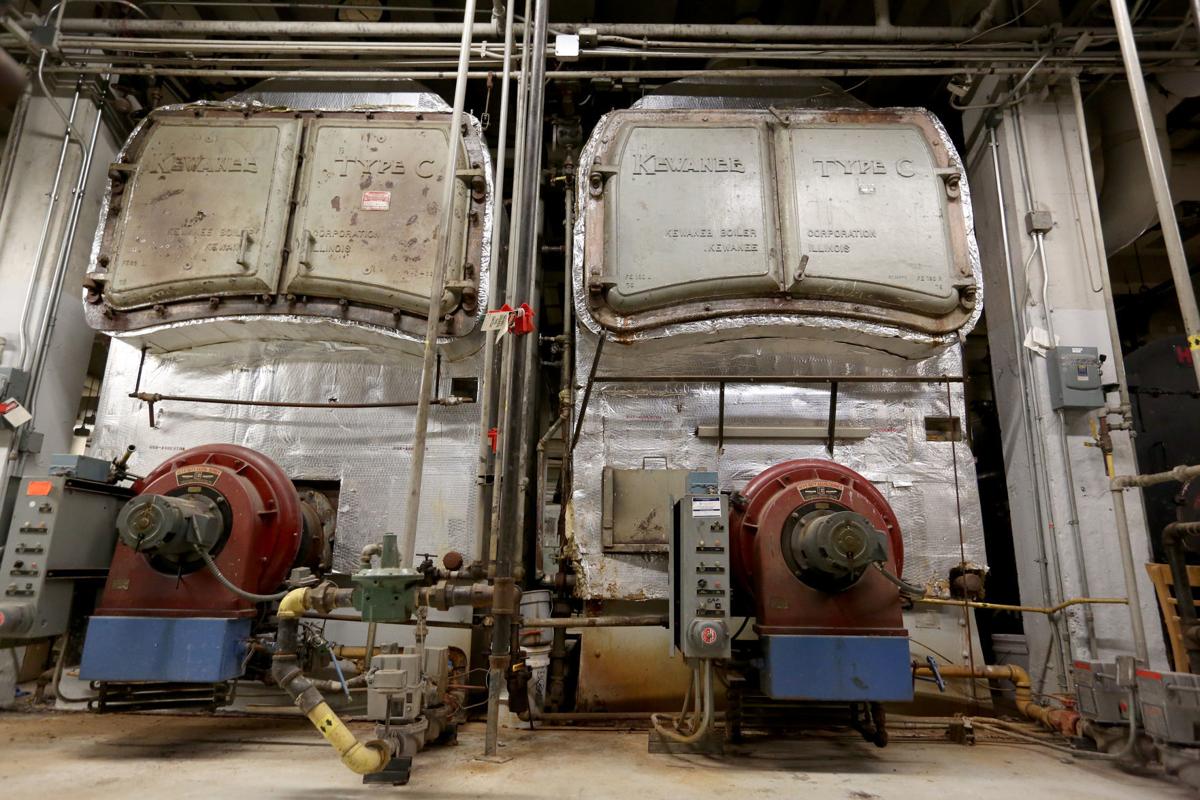 Madison Metropolitan School District residents will have the opportunity to vote in November on a pair of referendums.
The School Board approved the ballot questions in a special meeting Monday, three-and-a-half months after they were initially planned for a board vote. The COVID-19 pandemic delayed the measure, as board members wanted to evaluate how it would affect what they asked voters to consider.
Ultimately, the questions have remained the same as they would have been in March. The board voted unanimously to put the questions on the ballot, though staff acknowledged it was a hard decision with some families experiencing economic difficulties.
"In light of COVID-19 we have deeply explored whether this is the right time to ask our community for this investment," said interim superintendent Jane Belmore. "We are very mindful of the financial struggles that so many families in our community are going through right now and we recognize the additional financial burden that we are asking the community to take on at this time."
Citing recent community outreach, she said "we learned our community's appetite for referenda hasn't lessened in the wake of the health crisis we're going through."
"Rather, we are learning that the safety and academic achievement of our kids is more important now than ever," Belmore said.
One question would allow the district to issue up to $317 million in bonds for renovations to the four comprehensive high schools, a new south side elementary school and consolidation of Capital High School into a single building.
The other measure would allow the district to surpass state revenue limits for each of the next four years to help fund its operations. The last operating referendum expired with the completion of the 2019-20 school year, and district staff cut $8 million in the preliminary budget in case a new operating referendum was not put on the ballot or failed.
If approved, the district would be able to exceed the revenue limit by $6 million in 2020-21, an additional $8 million in 2021-22, another $9 million in 2022-23 and finally another $10 million in 2023-24. The referendum would allow the district to surpass the revenue limit by that total of $33 million in perpetuity thereafter.
Property owners would see an increase of $59 per $100,000 of value in year one, according to the district's presentation. By 2023-24, the cumulative increase in the operating referendum as well as an increasing mill rate impact of the capital referendum would bring that to $151 per $100,000 of property value above the current taxes that go to the school district.
Board members and staff said the pandemic has only added to the need for additional funding in the fall and in future years, with the long-term effects still largely unknown. Board member Cris Carusi clarified that they can amend the amount of the operating referendum until Aug. 17, in case they find out there are large cuts from the state.
Operating question
The $33 million operating referendum would help the district offset any coronavirus-related state budget cuts this year and work on some of its Strategic Equity Projects.
While Gov. Tony Evers has said he hopes a Budget Repair Bill isn't necessary amid predicted state revenue losses, the School Board voted to hedge against that possibility with further cuts in its preliminary budget approved last month. That meant removing most of the previously planned salary increase for staff.
Whether or not that state cut comes to fruition, approval of the referendum would provide the opportunity to pursue projects like full-day 4-year-old-kindergarten and daily world language in middle school.
Board member Christina Gomez-Schmidt asked her colleagues to vocally push for more funding from the state and federal government.
"I just hope that we as a board can work together to really advocate for funding, equitable and sustainable funding for public education, at the state and federal levels so we don't have to keep going back to our community for operating funds," Gomez-Schmidt said.
Capital question
Most of the $317 million in the facilities referendum would be for renovating the city's four comprehensive high schools.
La Follette and Memorial were built in the 1960s, while East and West are 98 and 90 years old, respectively. Work on those facilities would combine to cost $280 million, split evenly among them in current plans.
Of the other $37 million, about $6 million would cover the consolidation of Capital High School, currently split into east and west locations, into the Hoyt School building, with renovations to that facility.
It would also pay for the expected $25-30 million construction of a new elementary school, which would allow Nuestro Mundo to move out of its leased building in Monona. The new school would either house Frank Allis students while allowing Nuestro Mundo to move into that building, its former home, or be used for Nuestro Mundo.
Finally, $2 million was added earlier this spring to the plan to cover environmentally focused projects like water use and renewable energy along with wellness spaces and health-based learning environments.
MMSD executive director of building services Chad Wiese said the high schools are "long overdue for this work" and he was excited about the long-term impact it would have on Madison.
"Decades from now, I hope that our community will look back on this School Board and the work that this team has done and we will have a long-lasting legacy going forward," Wiese said.
Share your opinion on this topic by sending a letter to the editor to tctvoice@madison.com. Include your full name, hometown and phone number. Your name and town will be published. The phone number is for verification purposes only. Please keep your letter to 250 words or less.
Concerned about COVID-19?
Sign up now to get the most recent coronavirus headlines and other important local and national news sent to your email inbox daily.