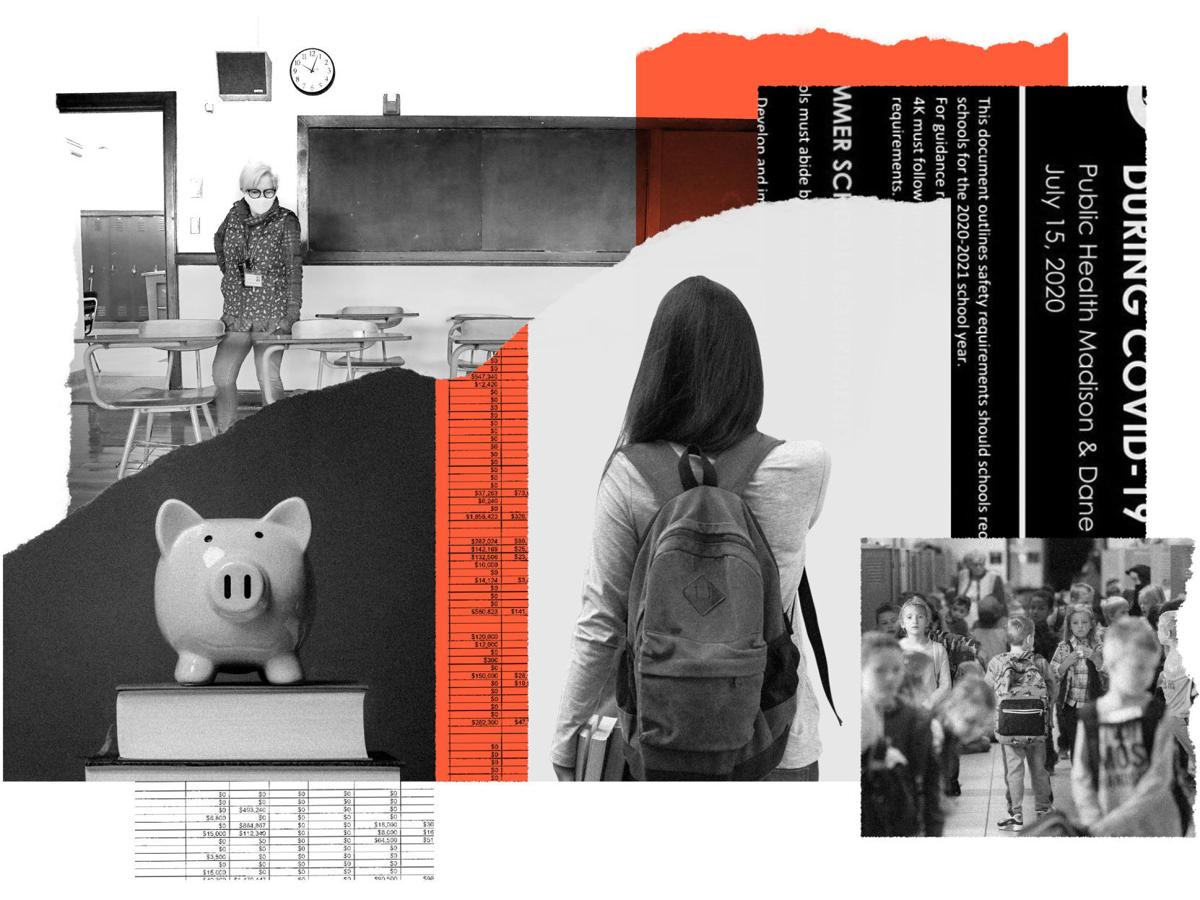 The Madison School Board unanimously approved a $530 million preliminary 2021-22 budget Monday night amid uncertainty over how much it will receive in state aid.
Legislators are set to begin debate on the budget in the state Assembly Tuesday, with the state Senate expected to take it up Wednesday. Republicans control both houses, and the budget that passed out of the Joint Finance Committee would add $128 million to education funding over the two-year biennial budget, well below the $1.5 billion Gov. Tony Evers had included in his budget proposal.
Instead, Republicans on the committee focused additional state aid on reducing property taxes. Evers can use his veto power to somewhat alter the plan that passes out of the Legislature.
Monday, the Madison School Board had to put in place its spending plan as the fiscal year begins July 1. It will pass the final version of the budget in October, once the state budget is finalized and enrollment numbers are known.
"Our priorities here in MMSD shine through the budget in front of us tonight and are in complete alignment with the priorities of our community," School Board president Ali Muldrow said.
The mill rate will drop 26 cents, from $11.13 per $1,000 of property value to $10.87 per $1,000 of property value.
Public school advocates have campaigned for more funding in recent weeks, with superintendents and advocacy organizations releasing statements and holding press conferences denouncing the Republican funding plan. Superintendent Carlton Jenkins was among those who spoke on June 21 on the Capitol steps as part of a "day of action."
"We're going to continue to collaborate and do everything we can to ensure the health, safety and wellness of all of our children and our staff," he told the School Board Monday night. "But this (state budget proposal) may cause us some challenging decisions between meeting the needs of our children and meeting the needs of our children. You heard me correctly."
MMSD will receive more than $70 million among three rounds of federal COVID-19 relief funding. Republicans have used those federal funds, which are being distributed around the state mostly based on free and reduced lunch populations, as justification for the lower-than-expected increase in state funding. But districts have said using that money for ongoing costs is not feasible and will create long-term issues.
In building the budget earlier this spring without knowing what the state would do, MMSD chief financial officer Kelly Ruppel assumed the state would increase the revenue limit — the amount a district can collect in state aid and property taxes — by $100 per student. Without any increase, the district's revenue would be more than $2.5 million below what officials anticipated.
"The vote we are about to take tonight on our budget is built on multiple assumptions, including the assumption that reasonable minds will prevail in state politics," Muldrow said. "Should the revenue limit remain at zero … the district will continue to have to make even more difficult decisions about budget reductions come this fall and for 2022-23."
In the meantime, board members expressed pride in the budget they approved Monday.
"This is a budget that we can all feel proud of; this board, district and community," board member Cris Carusi said.
Share your opinion on this topic by sending a letter to the editor to tctvoice@madison.com. Include your full name, hometown and phone number. Your name and town will be published. The phone number is for verification purposes only. Please keep your letter to 250 words or less.