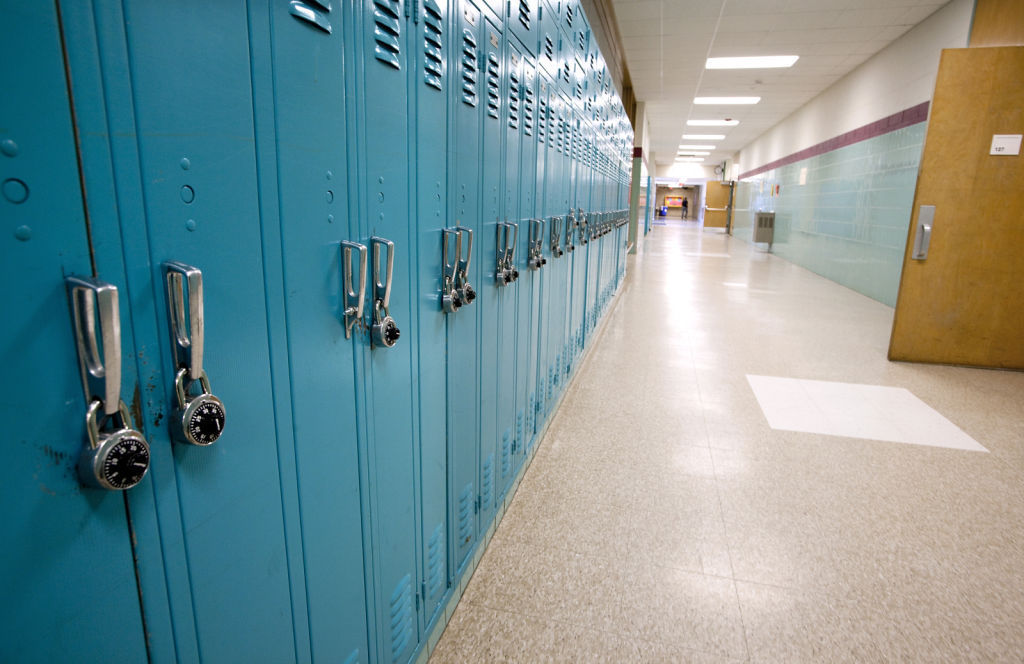 Second semester classes in Madison Metropolitan School District high schools will be on a "pass/no pass" grading system with no final exams for courses this year.
The district announced the grading change, one that districts across the country are considering amid the COVID-19 pandemic, in an email to families on Monday that was also posted on the district's website. 
"It was a difficult decision for us to really think through and we spent a lot of time talking to our schools about this and also having conversations with some of our parent advisers," MMSD pathways and secondary programs director Cindy Green said during a virtual press conference Wednesday. "There's no perfect answer or decision here and we had to make one that we felt was going to be most beneficial for our students and especially for those that we're not able to engage during this time."
With about 3,000 students not having access to the internet, according to district officials, grade point averages will "freeze" as they stood after first semester and the "pass/no pass" system will not affect them. A "pass" grade will indicate a "student has met minimum requirements for content standards," with a grade of D or higher passing. "No pass" indicates the student did not meet those requirements.
Student scores on work will still be recorded in the Infinite Campus grade book to "provide feedback regarding student performance." Student transcripts will also all include a note about this semester coming during the COVID-19 pandemic.
Additionally, the district stressed that officials understand the potential affects on post-high school plans, and MMSD will provide letter grades when requested by a third party like a scholarship or for NCAA athletic eligibility.
"College admissions offices have been clear that they will be understanding of the various ways high schools will be approaching grading during these last two quarters," the guidelines state.
In a March 31 letter to school district administrators, state superintendent Carolyn Stanford Taylor included a memo that specifically suggested offering "feedback in lieu of grades."
"Emphasize feedback on learning across a range of opportunities rather than grading across all grades, especially at the elementary and middle school level," Stanford Taylor wrote.
Last month, a group of West High School teachers started a petition asking administration to institute a "pass/fail" grading system for reasons of equity, promoting mastery of subjects, meeting the need for academic progress and centering the mental and physical health of students and families. The petition received about 100 signatures.
"We cannot grade with equity when students' experiences learning at home will be so varied," the teachers wrote. "Pass/Fail allows students to earn credit by demonstrating proficiency, but doesn't require us to finely differentiate learning levels when we cannot guarantee equitable access to resources and time to learn."
The district began its virtual learning program last week, with the first week dedicated to re-establishing student-teacher connections and learning how the medium would work. This week, they were expected to begin more formal instruction.
A Simpson Street Free Press reporter and West High School senior asked during the virtual press conference Wednesday about students who had worked hard to improve their GPA and have now lost that opportunity. Green said they decided on a system that was "going to serve the majority of our students the best and not harm students."
"We felt that a pass/no pass was the way to go, that was most equitable for all of our students and didn't disadvantage students that were already disadvantaged," Green said.
She added that letter grades given in a "face-to-face" learning environment would "have a different meaning than what I think they have during a virtual learning time" in which everyone is adjusting to the best way for that system to function.
The grading guidelines published Monday also make changes at the elementary and middle school levels.
Families with students in grades 4K-5 will not have the traditional third quarter conferences, with staff instead checking in weekly with families. The end-of-year report cards "will be a narrative summary of progress in key areas," with more information on those report cards still to come.
Middle school students will not receive zeroes, and unfinished or missing assignments in quarters 3 and 4 will not negatively affect a student's grade. Grades can include a 4, 3, 2, "continuing progress" or "N/A" for standards not taught.
"Student grades will not drop lower than they were on March 13th — grades can only be improved," according to the guidelines.
Earlier this month, the School Board discussed changing the graduation requirements for the Class of 2020, lowering the number of required credits to the state-minimum 15. The district normally requires students to complete at least 22. A vote is expected on that change at the board's April 27 meeting.
Share your opinion on this topic by sending a letter to the editor to tctvoice@madison.com. Include your full name, hometown and phone number. Your name and town will be published. The phone number is for verification purposes only. Please keep your letter to 250 words or less.