Leopold and Mendota Elementary Schools have been chosen as the first two schools to begin operating as community schools, the Madison Metropolitan School District announced Friday morning.
"Community schools have the potential to take our support for children and families in Madison to a new level. Many of our families still struggle with access to community services, but through this work, we'll be able to integrate coordinated services into schools, where our students and families are every day," MMSD Superintendent Jennifer Cheatham said in a press release. "When students and their families are fully supported, our students can be ready to excel in the classroom."
Leopold and Mendota will begin working as community schools starting in the 2016-17 school year.
"Mendota has a great staff and we have a lot of community support. We have wonderful families and scholars that we're serving here and this is going to allow us to bridge all of those things together to better support our families," said Mendota principal Carlettra Stanford.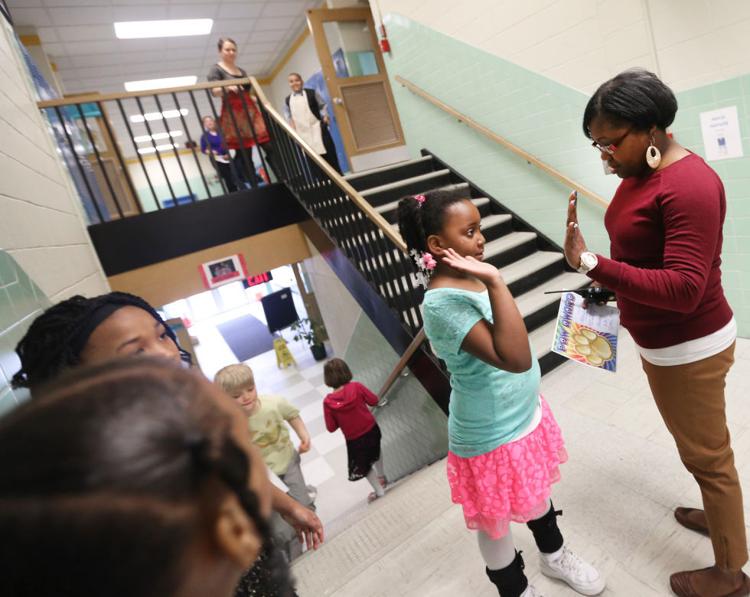 Over the past year the district has been working on its community schools initiative, an effort designed to support students and their families, lower the persistent achievement gap between white students and students of color, and create resources to help parents become engaged in their children's education.
In addition to traditional school's curriculum, a community school offers programs and resources designed to support a range of needs for students and their families. Services like child care, physical and mental health programs, food access, family support and academic mentoring are integrated into the school.
Under this approach, the goal is for students and their families to achieve success in and out of school, and be physically, emotionally and mentally healthy.
"Our Leopold team, which includes our dedicated staff, amazing students, committed families and collaborative community partners, has been working for years to try to bring community school strategies to our doors," Leopold Principal Karine Sloan said in a statement. "Becoming a community school will greatly strengthen our efforts to meet the needs of our families, for whom we have the honor to serve. The outpouring of support from our community to have Leopold become one of the first sites has been wonderfully overwhelming."
Leopold's parent liaison Jeremy Thornton said he's excited for what this means for Leopold, and said more schools should have the ability to become community schools because "it's a great asset for the community as a whole."
"There's a lot of students that we serve because Leopold is one of the biggest elementary schools, but we're not always able to meet the needs on a daily basis," Thornton said.
"This opportunity as a community school will give us the flexibility and resources to meet the needs of a large group of students," he said.
Parent liaisons in the district work to improve communication between parents and schools. 
The district received a $300,000 grant in April 2015 from the Madison Community Foundation to help fund the project over three years. Since then, the district has been working with community members to identify which schools would be the best candidates for a community school.
After months of gathering and analyzing data, 22 invitations were sent out in December to schools that would benefit most from the initiative. Out of the 22 invited schools, 10 applied. The district plans to have four community schools, with two more to be chosen next year for the 2017-18 school year. A new application and selection process will take place for any future community schools.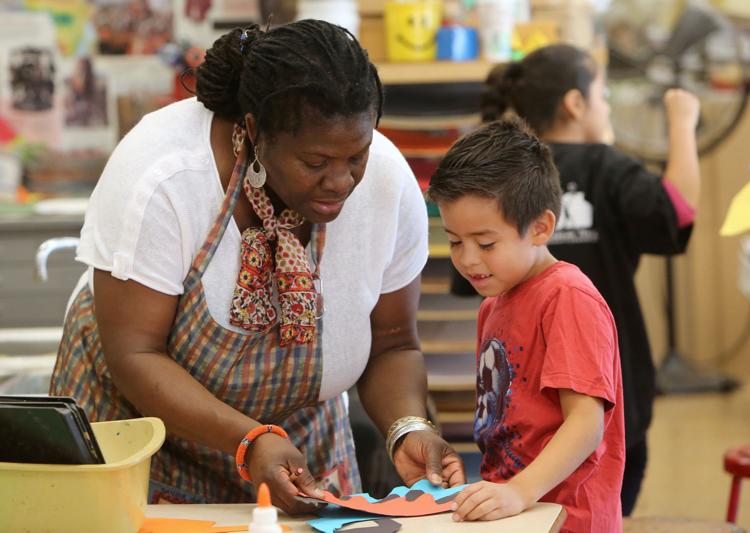 A resource coordinator is expected to be hired for both Leopold and Mendota, who will plan and facilitate programs and resources for students, their families and the community.
The district is also seeking a lead partner to help fund the community schools initiative and help coordinate with service providers like nonprofits. Fundraisers will also help pay for some of the programs.
"We are really excited for this opportunity and we want to thank all of our partners and families and the staff for supporting this. We're looking forward to this journey as we learn and grow," Mendota's Stanford said.
She said the next step is for Mendota to bring in lead partners, community leaders, parents and staff to identify and assess the specific needs of the school. 
One Orchard Ridge Elementary school parent, who had supported the school's bid to become a community school, said she would look forward to learning from Leopold and Mendota's experiences.
"While it's disappointing that Orchard Ridge Elementary and Toki Middle School weren't selected, many other schools in our district would benefit greatly, and we're very happy Mendota and Leopold have the opportunity to become community schools," said Kate Bast, a parent of two Orchard Ridge students. "We're looking forward to learning from their experiences and successes, and to gaining ideas about how to enhance and improve well being and engagement and build a stronger sense of connection for our schools and communities."